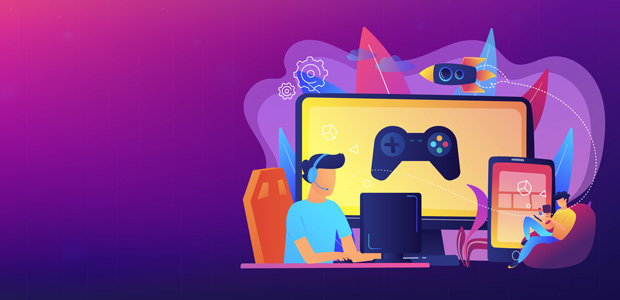 How gamers are changing the landscape of the startup space
Growing up, many people considered the games I played to be a distraction from the 'important' things in life, such as my education and career development. However, as a member of the 'gamer generation', I see how much we are overturning this view. Along with many others, I believe games offer a huge amount of business learnings that as startup leaders, we can capitalise upon.
A gaming history
For many, the 'gamer generation' is a more recent phenomenon of the last 20-30 years, however, the reality is that we've all experienced games over the years, from traditional ones such as Cluedo and Charades to video games like Space Invaders and Pac Man.
When it comes to complex video games such as The Sims or World of Warcraft, those now in their late twenties and early thirties are the generation most likely to have been exposed to this level of sophisticated gaming. As a result, we are seeing a generation of open-minded problem solvers who are leading a new era of startup businesses.
Waving the problem solving flag
From an early age, these gamers have solved complex problems, arguably making the transition to the startup world that bit easier. For example, back in the late 90's, Pokemon Stadium challenged players to pick complementary sets of Pokemon for different 'battles', testing their problem-solving skills as they analysed their opponents and thought about the best strategy. Players often tested different approaches and Pokemon to overcome battles, becoming familiar with different styles of play. Now in the business world, many of these people have an embedded problem-solving mindset which is helping them to navigate life as a leader.
Due to their experience of solving sophisticated problems, they will rarely get phased by them at work, and rather they value the opportunity to find solutions to overcome them.
Technology early adopters
As a generation raised with advancing technologies, these gamers turned leaders are very open to trying new concepts, are comfortable using a vast array of technology and are often referred to as being 'good with tech'.
During games like Red Alert 2, which are full of fast paced, real time moments, it is critical to be able to navigate a computer interface at speed. Therefore, players would become accustomed to using hotkeys (pressing a keyboard button rather than using the mouse) and other buttons at speed, often seeking new ones to continually improve the speed at which they can react when they play. Players very quickly understood the need to become familiar with the game setup and technical interface to press their advantage.
Recognising which combinations of buttons offer the most effective playing approach and which don't, defines a quick comfort with technology as well as a comfort in testing and playing around with it.
The risk takers
This group are highly likely to take risks and try something new if it might result in business improvements. For example in Crash Team Racing, on a number of the race tracks you could take alternative, more efficient routes. However these routes were often harder to navigate and came with the risk that without careful driving, you may end up falling far behind. Players often took the risk in search of the reward, and even though sometimes it didn't pay off, this kind of gameplay helped instil a culture of taking risks in search of improvement.
While there are pros and cons to taking a such an approach,  this generation are often keen to experiment, take the gamble and learn from it rather than simply accepting the norm because it has always been done that way. 
Gamer-leaders are everywhere
Although we've referred to the 'gamer generation', the fact is, this type of person is everywhere, in every type of business and every type of sector. However, there are certain environments that are more favourable and appealing to these skillsets, for example, startups and technology companies, many of which put innovation and risk-taking at their core.
And while many of the 'gamer' professionals won't always be in creative roles, they are highly likely to work in creative ways, particularly when it comes to problem solving.
Reimagining leadership
By bringing a reimagined approach to leadership, this 'gamer generation' could potentially disrupt the traditional structures that typically define the business world. However, this could pose a risk to improving gender equality in these leadership spaces given these gamers are often male. While video gaming was (and to some extent still is) male-dominated, there are some games that helped to break this mould.
Games such as Theme Hospital have helped shift the gaming gender balance by creating a more equitable player profile (ironically though, the game was full of negative gender stereotyping in job roles). Of course, that's not to say that women didn't play video games prior to this, but some of these games have had a positive impact on both game participation and skills development for people of all genders.
Games have a responsibility to ensure they are inclusive and do not promote misogynistic portrayals of women. This in turn will widen the scope of the 'gamer' pool and bring some much needed gender balance to evolving business boardrooms.
Regardless of the game, it is clear that many of them can have a very positive impact on those who play them and increasingly, we are seeing the skills developed through gaming being transferred into the workplace. For startup leaders, this is about striking a balance between capitalising on new and contemporary ways of doing business learned through games with time-proven strategies.