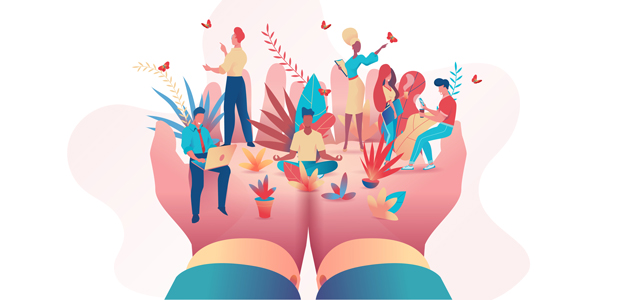 How to gain support for your business AND give back
Honest question… As a business owner or entrepreneur, how often do look at your to-do list and think 'there's not enough hours in the day or days in the week'? How often do you say 'I wish I had more help around here?' or find yourself doing tasks that you know could be done by someone else?
When you manage a business, you get used to wearing all of the hats… but it doesn't need to be that way. You can free up time to work on the business, get more support, and give back too.
The problem
A few years back, I was in that exact position. I was running my company and doing most of the tasks in it: admin, bookkeeping, social media, blogging… you name it. I knew it wasn't the best use of my time but I couldn't see a way around it. I couldn't afford to hire an employee to do these jobs. So, I was working day and night, burning the candle at both ends and getting nowhere fast.
The funny thing was I remembered a time when I struggled to get any work at all. Do you remember a time when you couldn't get a job because you didn't have any experience and you couldn't get any experience because you didn't have a job? It was the classic chicken-and-egg situation that kept the world of work just out of reach, and it was incredibly demoralising.
The solution
Then it came to me: what if I could get help with my business and help people struggling to get their first job? Having been a careers mentor to students for a decade, I knew that many young people were leaving school, college, or university facing the same problem as I did: nobody would hire them. Post-COVID, youth unemployment rates are 11.1% (450k people) and young people claiming unemployment benefits doubled during the pandemic. I realised I could offer a win-win solution.
So, I got in touch with my local university and asked whether they offered any work experience programs. It turned out that they offered both paid internships and work placements that gave students credits towards their degrees. I signed my business up for both programs and within no time, we'd advertised, interviewed, and taken on seven students across the summer holidays.
By the end of the summer, the interns had started a TikTok page for our business and gained 1k followers. They'd started a Pinterest page with 8.9k monthly views. They'd planned, researched, and started creating a podcast. They came up with product ideas and injected enthusiasm and energy into the business. In fact, they were so brilliant that I hired them as freelancers to do ongoing work. And they used the experience and glowing reference to land full-time jobs when they graduated. 
The win-win
The reality as a business owner is that we can't be good at everything, and we're also not interested in everything. Yes, it's hard to loosen the reigns and trust somebody with aspects of your business, but there are so many benefits if we empower others to help us, especially those who have a real passion for the task at hand. Why battle with social media when you loathe it and others love it? Why trudge through admin when it could offer amazing CV experience for a young person?
Offering work experience and internships is a win-win for your business and for young people. It frees up your time to do the things you're best at, and it provides experience that helps young people get their foot in the door to the world of work. It enables you to get support and ideas for your business while also giving back to your local community and offering a step up to others.
How to get involved
You can easily find student placement schemes and internship programs by contacting your local universities or colleges. Many offer paid programs so it doesn't cost your business a penny. There are also charities that help young people find and secure work experience such as Sports4Life, who give young people the chance to gain experience and mentoring across all industries, not just sport.