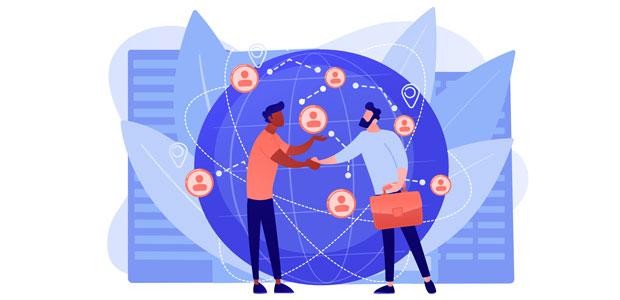 How to find the right business partner to help your idea thrive
It was 2am on a cold December morning when I attempted to get a ride home after a rather disappointing Christmas party. I pulled out my phone and opened up Bolt. At that time of night drivers were few and far between. I was matched with a driver on the other side of the Thames to myself with an estimated arrival time of 27 minutes.
That simply would not do.
I went back to searching, this time checking Uber. They could find me a driver, but with surge pricing it would cost me over £40 to take the 10 minute journey home. I repeated this process across two other ride hailing apps. This manual search ended up taking me 10 minutes before I found an appropriately priced ride within an acceptable arrival time.
There had to be a better way.
The next day I tried to find a product that would compare the popular ride hailing apps that I used in my day to day life - only to find that no such service existed. So that Christmas break, I set to creating my own. I'm a software engineer by day so it became a little hobby project of mine for that month. On January 1st 2020 I published the very first version of RideHub to the Play Store and App Store. This first instantiation of the product was very rudimentary - it didn't even use your location to assist in searches, everything was manual - but it served a purpose to allow me to test my hypothesis: that users wanted to search multiple ride hailing apps to find the best ride for them at a given time. I placed my email address on the app store page and left it alone.
Over the next few months I started to get emails from users, not only across the city of London, but Europe as well. They provided feedback and suggestions for what they would like to see in the app. I even had one user ask if I could make the app available in Malta. During this period I worked on several iterations of the product, based specifically on early user behaviour and requests. By March I had a core group of users frequently using the app and booking trips every single day.
It was at this point that I stepped back and considered what I had learned. How could I scale up this hobby project and potentially turn it into a business? This stage is where prior networking is incredibly important. I opened up LinkedIn and looked for anybody in my 1st circle who might be willing to have a conversation about RideHub and what I had learned from the minimum viable product. A few names stuck out, but it was Tariq Khan whose initial response seemed most interested. We had met previously over a mutual interest in cryptocurrency and he had been a mentor at the Barclays Techstars fintech accelerator in London for a few years. He also had experience in both building a business from the ground up and then exiting. We arranged to speak on the phone.
That first conversation with Tariq was incredibly high level. What was the problem I had faced? How had I tried to solve it? What had I learned from users thus far? We talked about the market potential, what kind of resources the company would need. Tariq was incredibly enthusiastic and offered to reach out to his network to see if we could set up calls together to discuss the potential business with anyone in relevant industries. Over the course of  the next month, Tariq introduced me to a vast array of individuals with an overwhelming amount of experience in rideshare, aggregation and early stage startups. It seemed that I spent my life on Zoom offering up the story of myself in the rain after the office Christmas party and in return receiving a plethora of advice on potential focusses for the business and how best to bootstrap or achieve early stage funding.
With Tariq's help, RideHub emerged from this month of conversations and introductions with a clear plan for the business into a seed round and beyond. I had made some fantastic contacts who were willing to discuss my ideas as the business grew and potentially join as advisors to the business.
Most importantly though, I gained a business partner. Tariq was so excited about the project that he agreed to come on board to handle the commercial side of the business. I could focus on the tech and making sure the product moved quickly as more data and more rides poured out of the app, while Tariq could focus on partnership deals and investor relations.
It is this blending of complementary skills and clear areas of expertise that makes our partnership work - and one of the key things I would encourage other entrepreneurs to consider when taking their own business to the next level. While I have many years experience in app and software development, I quickly realised that if I really wanted to make a success of RideHub, I needed to work with someone who has first-hand experience in growing a business from an initial concept, all the way through to a fully functioning organisation.
As an entrepreneur, admitting you don't know everything is so important for growth, and it allows you to go out and build a team of people around you who all bring something new to the table.
It is also crucial that you make full use of your network. Talking about your idea to anyone who is willing to listen is always a good place to start. Even if they aren't in a position to help at that moment in time, they may know someone who is. It might feel strange to approach people out of the blue on LinkedIn, but I found that nine times out of ten, people were really receptive to speaking with me and always tried to give me honest feedback and practical guidance that helped me on my way.
Finally, if you're bringing on a new business partner, it needs to be someone you both like and respect. As we all know, working with others day in, day out isn't always easy - there's going to be clashes of opinions, different ways of doing things and a whole host of other ups and downs. But having that mutual appreciation for each other, a shared common ground, and a clear vision for the future is crucial. 
Make sure you choose a business partner that challenges you and pushes you to do better. Choose someone you know you can learn from and someone who's career you admire and aspire to - and if it also happens to be someone you don't mind going for a beer with at the end of the day, then that's a silver lining.