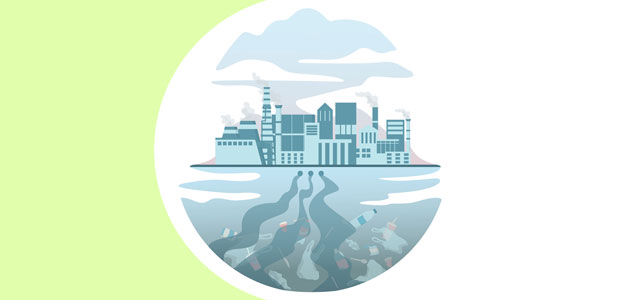 How environmental concerns will drive new trends in snacking
In the wake of the coronavirus pandemic, it seems that people are even more concerned about the environment. A survey of over 3,000 people across eight countries found that 70% of people were more aware of the impact human activity is having on the environment than before the pandemic.
What is truly startling is that 75% said that environmental issues are as, or more, concerning than health issues. As a result, 50% said that they intend to change their behaviour to become more sustainable in the future. The main areas of focus were: reducing household energy consumption, increasing recycling and composting, and buying locally produced goods.
However, many wanted companies to do more to help, with 87% saying that companies should integrate environmental concerns into their products, services, and operations to a greater extent than they have in the past.
When it comes to buying food and drinks, a Deloitte survey found that 68% of people rated waste reduction as important and 69% said that there should be more sustainable packaging. It seems there is also more to be done when it comes to recycling, with 50% wanting more information on how to recycle packing properly.
The willingness to change behaviour was more pronounced among younger consumers, with 50% of Gen Z reducing how much they buy and 45% boycotting certain brands due to ethical or sustainability concerns.
These rapidly changing attitudes to sustainability and ethics will drive the key consumer trends in the near future and it pays for companies to consider how they will respond to these trends in order to stay relevant to a new generation of consumers.
Let's look at how these trends will affect the snacking market.
Trend 1: Sustainable Packaging
One of the biggest concerns was the amount of packaging products use, particularly single-use plastics. This is a major issue for the snack industry as most snack packets are made using layers of polypropylene, to help keep the snacks fresh and crisp, on top of aluminium and polyethylene to make the bag sturdy yet flexible.
Aside from the growing aluminium shortage, using two different types of plastics in packaging makes it difficult, if not downright impossible, to efficiently recycle. As such, snack packets are a huge source of single-use plastics ‒ something both consumers and governments are highly concerned about.
Fortunately, there are a growing number of sustainable packaging options available for snacks. One low-tech solution is simply to use recycled paper wherever possible. When lined with aluminium foil, these packets maintain freshness while being fully recyclable.
A more high-tech option is biodegradable or compostable snack packets. There are a number of options available to manufacturers, depending on the requirements of your snacks. The British Snack Co. has recently made the transition to fully compostable packaging that helps keep our snacks fresh while requiring no special method of breaking down the packaging. 
This is an important point - many compostable packaging requires special conditions to break down, meaning they need to be collected and processed in custom-built facilities which aren't yet widely available. Consumers are quick to see through these 'greenwashing' tactics and they could actually end up damaging your brand rather than helping.
Trend 2: Locally Sourced Produce
An unfortunate side-effect of globalism is that we have outsourced the production of many foods to other countries. Despite environmental regulations reducing the carbon footprint of our food dramatically since 2007, imported food and goods still account for around 250 million tonnes of carbon in the UK.
What's more, buying local is seen as a way to support local farmers and manufacturers which, in turn, supports local jobs and the economy. According to one survey, two-thirds of British consumers want to buy British products to support the local economy while 60% would like to see big brands source local products, particularly food.
Sourcing locally produced ingredients for snacks may cost a little more but this should be more than made up for by the increase in brand perception and loyalty. In fact, Britons are willing to pay up to 10% more for a British-made product than one sourced overseas.
Trend 3: Energy Usage
Producing snacks does, unfortunately, require large amounts of energy. Not only do we need energy to grow and harvest crops and livestock, we also need large amounts of energy to process the raw ingredients into our delicious snacks. Most of the energy usage comes from the heat required to cook things like crisps and popcorn.
Healthier snack options tend to bake rather than fry goods. While this uses less oil in the cooking process, it requires more heat energy.
There seems little the snack industry can do to reduce the energy consumption required to cook snacks other than find product categories, such as popcorn, which requires less energy to produce. What we can do, however, is get our energy from renewable sources, such as solar, wind or wave power.
In the UK, the renewable energy market has been growing rapidly and it is now just as cost-effective to buy energy from renewable sources than fossil fuels. By making it clear that you use renewable energy in your production, you'll also gain a marketing advantage while there is still a disparity in the market between renewable energy and fossil-fuelled snacking.
Trend 4: Ethical Production
Bringing manufacturing back to your local area also helps you control the ethics of your manufacturing process. When outsourced overseas, it can be hard to ascertain the ongoing ethical treatment of farmers, production line workers and the animals used.
While a large portion of consumers aren't yet ready to transition to a vegetarian or vegan diet, animal welfare is still very important to them. Videos showing the mistreatment of animals used in food production have a massive impact on how brands are seen and can disrupt the supply chain.
While some will always see the use of animal products to be unethical, it still pays to ensure that animals (and humans, for that matter) are treated with respect and dignity. While it may not be a major marketing boon, the negative impact of unethical treatment being exposed can be hard to recover from.
Looking after the environment is no longer a fringe activity from eco-activists but has become a mainstream responsibility shared by both consumers and manufacturers. It is no longer acceptable to turn a blind eye to unethical or environmentally damaging practices and consumers are increasingly voting with their wallet to banish these practices.
However, since large manufacturers will often need more time to change their supply chain and packaging, smaller snack manufacturers have an opportunity to increase their market share by making these key environmental trends a feature of their products. By advertising the fact that you use compostable packaging, locally sourced ingredients and renewable energy, you can gain a significant advantage over other brands and position yourself favourably in the eyes of the consumer.