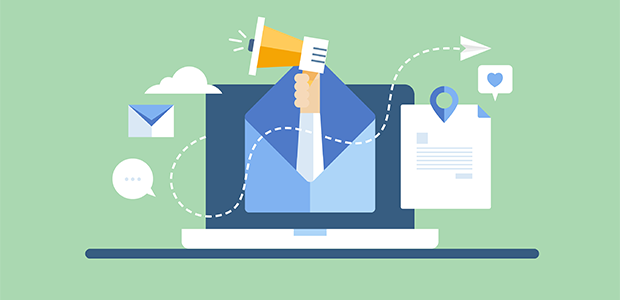 How Email Marketing Took This Startup From Good to great
It was a match made in ecommerce Utopia - a promising new brand looking to scale up their marketing efforts, and a boutique email marketing agency looking for their next challenge. Once Neurogan Private Label and CodeCrew joined forces, the results were impactful for both parties.
How It Began
Neurogan had already established itself as a trusted brand in the B2C CBD product space. The biggest challenge their B2B label, Neurogan Private Label (NGPL), faced was standing out in an already-saturated industry, not to mention the concerningly high unsubscribe rates within their email marketing programme.
Since the CodeCrew team had already delivered great results for Neurogan's B2C arm, both companies were curious to see if the same success could be achieved in the B2B sector.
Within just six months, NGPL's monthly deal revenue increased by 118% and open rates increased by 58%.
Here's how those figures were achieved.
Programme Review
Before a new client has even been onboarded by CodeCrew, the team gathers data from the client's existing email marketing program and creates an overview of what's working and which areas can be improved. By delving deep into the data, an expert eye can quickly spot pain points and areas of opportunity. Essentially, it's a marketing litmus test for any company.
Segmentation
During the initial audit, a familiar problem popped up. Like many businesses, NGPL was sending email campaigns en masse to their entire contact list, leading to many recipients receiving irrelevant content and, understandably, unsubscribing.
To ensure that subscribers got more personalized, relevant content, CodeCrew divided NGPL's contact list up into various segments based on available information such as purchase history, location, etc.
By ensuring that each segment only received offers and information that would be of interest to them, CodeCrew managed to decrease unsubscribe rates significantly. A strong segmentation strategy also meant subscribers were more likely to make a purchase, or repeat purchases.
A/B Testing
Once NGPL's segmentation was set up, it was time to test send times, subject lines, Call-to-Action buttons, and everything in-between. By continually A/B testing, CodeCrew was able to get a clear picture of the customer's preferences and ensure that each message reached the right person, at the right time, with the right offer, framed in the right way.
Automation
As Neurogan was scaling up, a new set of automated email flows ensured that their customers were being met at each point in the buying journey. The flows created by CodeCrew were essential to NGPL, and would be impactful within any other B2B business, too. These include:
Welcome Flows: Triggered once a new customer signs up to a business's email list. The first welcome email usually has the largest open rate of all and is a great opportunity to showcase a business's full offering - especially important for a B2B audience who are likely to purchase more than one product.
Browse Abandonment Flow: These are sent to customers who are looking at a site but have not yet added anything to their cart. Recommending similar items will usually be a part of this flow.
Cart Abandonment Flow: Triggered when products have been added to a customer's cart but they have not yet checked out. This flow will typically involve a discount code, or another incentive to purchase. For wholesalers, this flow is vital as every cart means significant revenue that could be lost if the right communication isn't in place to bring buyers back.
Cross-Sell Flow: This is an invaluable strategy to get engaged and previous purchasers to make a second purchase. By recommending connected products based on a customer's previous purchase, you create the potential for a second purchase. It's especially important in competitive industries where buyers have many different brands to choose from.
The Results
Within just 6 months, Neurogan Private Label saw:
A 118% increase in monthly deal revenue.

A 58% increase in open rates.

A 50% increase in click rates.

Plus, their unsubscribe rates decreased by 11%.
"Our marketing emails look much better since working with CodeCrew. They're very responsive and analytical in a sense that helps us improve our campaigns for better results," said Lizbeth Lisdorf, Vice President of Sales at Neurogan.
"Working with Neurogan was a real high point in CodeCrew's history. After drilling down into the data and creating customer cohorts, we focused on improving upon existing journeys, while also targeting customers with automated flows so we hit their inboxes at just the right time in their purchasing lifecycle," commented Alexander Melone, CodeCrew
Email marketing, when utilised efficiently, is a reliable and affordable way to scale up any ecommerce startup. With an average ROI of $40 per $1 spent, it's still one of the most efficient ways to engage customers, encourage purchases, and grow your list.