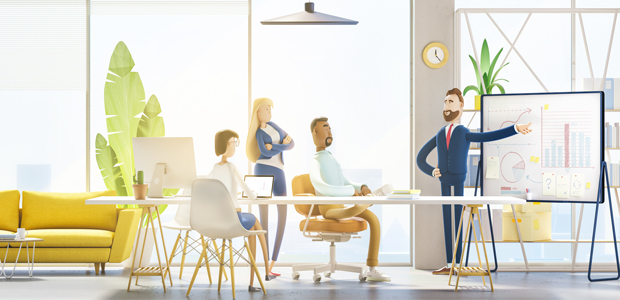 "How do I make my business post lockdown ready?"
After nine long weeks of lockdown, businesses are starting to re-open or, at least, planning to reopen in the near future. For some of the luckier ones this might be possible without having to make too many, or too onerous, changes. For others, the planning will need to be much mere detailed and the implementation will be much more complex.
So yet again, unlike at any other time in history (so far?!) I am hearing this unique question from startups – how do I best make my business post lockdown ready? The answer will depend on whether the business is B2C or B2B, the size of the business, the size and type of premises that it operates from, and of course whether the business sells products or services, and whether these are sold directly or remotely via the internet or in some other way.
But having said all of that I would suggest that there are some basics that should apply to most businesses:
How can I open as soon as possible and start to pick up sales to the level that they were pre-lockdown?

How can I maximise my sales as soon as possible whilst still ensuring that costs and cash burn are kept to a minimum?

How can I best promote my business and engage with both previous customers and new ones that I hope to attract?

How do I make my premises both safety compliant and as user friendly as possible in order to ensure that users feel safe?

How do I look after both my staff and my customers to ensure that they feel safe and cared for, but without it severely hampering my operations?
It will be clear that some of the answers to these questions will be legal ones, and others will be practical ones, but all of them will require the use of common sense. As I have said many times over the last two or three months, if you do the right things for the right reasons then I am sure that you will be rewarded. The mood of the country has changed and empathising with the new mood is not only the right thing to do but it is also the best business decision.
It appears that many people, workers and customers alike, are afraid of being released from lockdown and keep saying that guidelines are confusing or that there should be more control. I would argue, perhaps controversially, that this is often an excuse for not actually wanting to return to life as it was before and not being prepared to take responsibilities for their own actions. All of this needs to be considered when deciding what is the best way to make your business post lockdown ready.
The real answer though is not so different to all the other questions that the founders of any early stage business will need to answer time and time again when running and growing the business. All answers, including to 'how do I best make my business post lockdown ready?' require the following:
Planning and thought

Communication and engaging with any stakeholders

Cost control

Flexibility and readiness to adapt to changing circumstances
So whilst the Spring of 2020 may be unique, this question is, in essence, no different to so many others that you and your business will have already overcome. The only difference, I would suggest, is the need for a greater level of empathy and understanding, but be sure that by using common sense then not only will your business be post lockdown ready but karma will also reward you in many ways in the future.