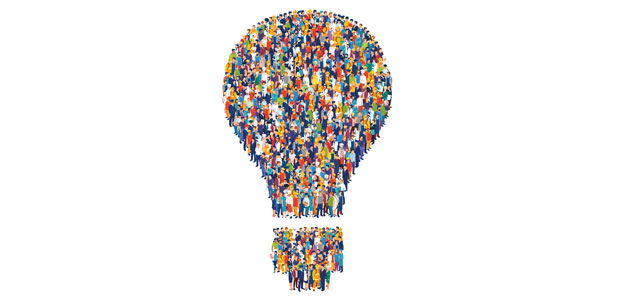 How Diversification can help your Business
Starting your own business is an exciting new life venture. For the first time, you set the path to creating a product or service that you are truly passionate about. As an entrepreneur, you get to make the decisions, set your own hours and be your own boss. It sounds and is wonderful but it's not without its challenges.
To start, an idea needs a strong management team, a solid business plan and, of course, financial support. According to Forbes Magazine, one of the first questions an interested VC firm will ask is, 'Do you have a great management team?' Can you as founders develop, market, and distribute your idea and make it financially viable?
In the early stages, entrepreneurs usually focus on tailoring their product or service to appeal to a target market. To continue sales growth and customer satisfaction, businesses need to continually understand their customer on many levels. When it comes to advertising, for example, it's important to know that what one person may find amusing could be viewed as offensive to another. How can a business innately gain this understanding and continue to grow? This is where the idea of diversification comes into play. When a startup engages employees who have traits in common with their customers, the entire team benefits. Your management team will have an in-house understanding of the likes and dislikes of a variety of age groups, cultural backgrounds, languages spoken and so on. From there, a more precise product or service can evolve and develop a greater appeal to the consumer.
Diversity in the workplace is not a new idea but it should be re-visited as it can benefit a business and society as a whole. It occurs when a management team is composed of innately different people. The differences can range from religion, race, age, gender, education, personality and so on. These people all share a common goal but bring unique talents and characteristics to the decision-making process. Studies have shown that these types of teams are more likely to make decisions based on facts rather than relying on what has been done before. Their different perspectives keep the bias decision-making at bay resulting in more creative and viable solutions being made. Their range of skills, experience and talent can give a firm a competitive advantage over a business that only has a singular point of view, as quote by Linda Emma on Chron back in: "Advantages and Disadvantages of Diversity in the Workplace."
According to Josh Greenberg in "Diversity in the Workplace: Benefits, Challenges and Solutions", a diverse team can also create a setting for more cultural acceptance within the workplace. When various points of view are shared, the team feels more confident in sharing their own ideas and performing to a higher level. This helps build a positive reputation within the industry and attracts more qualified and talented people. Additionally, the team is better positioned to provide a broader range of services, by way of their complementary skills, and can attain a more global market.
Building your business with a diverse team is a challenge and requires effort and commitment to achieve. The benefits, however, can be well worth the time. According to the Harvard Business Review, "Diversified firms are 45% more likely to improve market share and 70% more likely to acquire a broader range of markets." In a competitive market, this can be a game-changer.
So how can a startup achieve these milestones in the first few years? One relatively new option is to consider the Home Office's initiative known as the Innovator Visa programme. Established in 2019, this programme provides an entry visa platform for foreign nationals seeking residency in the UK. To obtain the visa, the foreign entrepreneur is required to start a new business in the UK or, interestingly, can join and invest in a pre-trading, pre-revenue British startup. This investment requires the entrepreneur to be actively part of the startup team. They can enrich the team with their experience, education, and diverse global perspective. They are excited to move to the UK and become an active player in the UK economy. The startup benefits from a significant financial injection and the opportunity to diversify its management team. Latitude Consultancy UK is one of the few service providers that helps facilitate the application process for this entry visa. They source clients from around the world and look for suitable startups who are open to this type of investment.
Eric Major, CEO says: "It is little like a dating service platform where we work to match personalities, skills and interests of both the investor and startup team. Since 2019 we have made several successful matchups. This programme can truly be viewed as a 'win-win' equation. The British entrepreneur gains a significant equity investment from the foreign national, at no cost, and the investor begins his journey living and working in the UK". To qualify for this type of investment, a new business must meet certain criteria including being pre-revenue and pre-trading. The idea is for the foreign national to join the team at the early stages and support the startup before sales are realised.
More information about the Innovator Visa programme can be found at Gov.UK or by visiting Latitudeworld.com