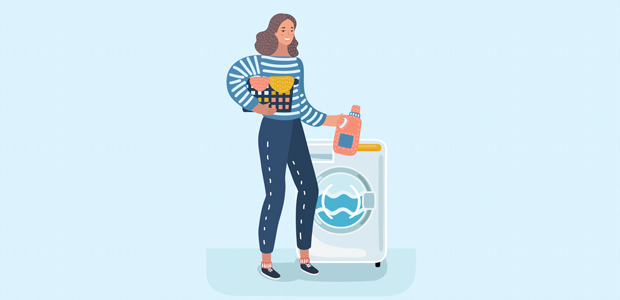 How on-demand services became our lockdown saviours
The UK's recent lockdown has seen a surge in demand for on-demand. By addressing one of the most challenging aspects of lockdown, food delivery services alone have experienced a 29% increase in popularity, and even industries historically steeped in tradition - such as theatres, pubs and restaurants - have had to embrace on-demand options. Digital businesses, in collaboration with more traditional high street counterparts, have kept access to services viable during the pandemic.
As lockdown measures continue to ease, long-term collaboration between on-demand and traditional services could spell a solution for businesses struggling to get back on their feet. 
Digital vs traditional
Pre-COVID, the proliferation of digital and on-demand services has often come at the cost of traditional businesses such as restaurants, launderettes and retail stores. We've seen the demise of a number of well-loved high street brands, including the giants Debenhams, Mothercare and Thomas Cook. Their fates have largely been put down to a failure to make the most of digital tools, or innovate quickly enough to align with new consumer behaviours. For example, just 19% of travellers booked a holiday through a travel agency in 2016, compared to 57% of travellers in 2006. 
In 2020, we're living in a vastly different world. At a time where access to services has been compromised like never before, consumers may feel they have little choice but to turn to on-demand services - even if it comes at the expense of well-loved, traditional brands. 
But in a move that could change the very fabric of industries and high streets, many traditional businesses have been seeking to collaborate with on-demand services during lockdown, rather than compete with them. With their capacity to innovate rendered impossible by the speed of the pandemic, many businesses have hit upon a genuine opportunity to retain relevance by working with existing on-demand services, without undergoing the costly process of full digitisation. And, crucially, it's meant their services have remained available to paying customers with a little help from some on-demand friends.
Boosting collaboration 
At Laundryheap, we recognised that our business model had the capacity to address a number of challenges caused by the lockdown. These included access to launderettes, a huge network of cleaning and sanitising facilities, and ready access to hygiene supplies. So we set out to make our technology and infrastructure available in new ways to support businesses, consumers, and charities. 
For example, unable to serve the general public, many hotels and accommodation businesses  stepped up to house isolating NHS workers for no profit. To help boost their efforts, we organised for their linens to be collected, disinfected, and returned for no profit. Utilising technology to boost efficiency during lockdown has now created a viable blueprint to guide these hotels when reopening to the general public. By outsourcing certain tasks, businesses can cut down on time and resources whilst refining their services; crucially helping them to retain custom.
In another example of effective collaboration, supermarket chain Aldi - which has never before sold its groceries online - recently teamed up with on-demand food delivery service Deliveroo to distribute grocery parcels to vulnerable customers. Unprecedented moves like these demonstrate the small, yet effective steps traditional businesses could take to reach their customers whilst under lockdown; all without compromising existing commitments. Without the added capacity from on-demand, it's hard to say how long initiatives like these would take to get off the ground. 
Forming alliances in the face of COVID-19
These are just some of the ways on-demand and traditional businesses have been exploring new ways of collaborating with one another. Looking into the future, these partnerships could prove vital in helping businesses get back on track. 
As restaurants and pubs re-open, outsourcing tasks could come to the relief of those striving to maintain their levels of service whilst abiding by social distancing measures. Just last week, it was announced that diners will soon be able to browse menus, place orders and pay at a restaurant via the Deliveroo app. Crucially, the on-demand food delivery service will earn no commission from the initiative, which aims to encourage the adoption of tech to support the hospitality industry in its recovery.
We have long discussed the levels of competition between on-demand and traditional businesses. And as we approach a new 'normal', it's about time more thought was given to what could be achieved if we actively encouraged collaboration between the two. Because if we're to overcome many of the biggest challenges facing our businesses, we will require strong alliances of mutual aid, resources, support and solidarity.