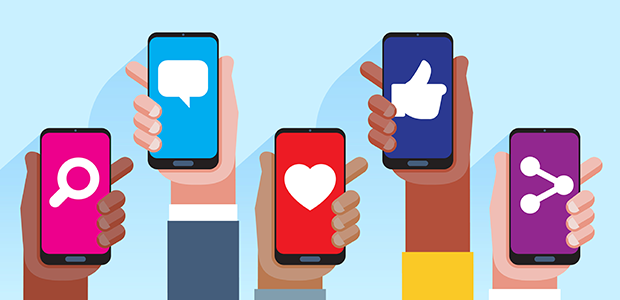 How to create a social media guide for your business
A social media guide is a framework for how your company should behave online.
It encapsulates a set of rules on how to create and post content that aligns with your business objectives. Robust social media guidelines help you keep your posts relevant and ensure your online presence is in line with your company goals. A good strategy also makes it easier to create SEO friendly content that boosts your business and makes sure you don't lose focus on your target audience.
A well-rounded social media guide should be comprehensive, consistent, and conscious of SEO – it should cover all aspects of your company's social media communications. Here are 10 tips on creating a social media guide for your business.
1. Assess the current situation and relevant statistics
A social media audit will help you decide which platforms to focus on and what your specific goal is. What do you want your company's social media presence to lead to? Do your research – learn about your audience, what key metrics you should track and keep an eye on what your competitors are doing. You must be able to answer questions like 'Who is this content for?' and 'What value does this bring to you, your clients or your target audience?'.
2. Create a schedule and stick to it
This makes it easier to post high quality content regularly. Build a content calendar to help you understand how often you want to post, on which days, and at what times.
3. Create content that is topical and discuss subjects or news that have implications on your specific industry
Social media is a great tool for increasing your brand's visibility in search engines, and whether your company works in cyber security or property management, your social media presence should reflect that and position you as a reliable influence in your field.
4. Consider your content mix and the way different posts can be categorised
Some posts you may want to keep purely promotional, sometimes you may want to post a detailed infographic or a low-effort, fun meme. Keep a balance between educational, promotional, and entertaining content – and always make sure your posts fit the overall tone and style you want your company to be associated with. Keep an eye out for both organic and paid opportunities.
5. Have a separate social media style guide focused on ensuring your posts are visually cohesive and on-brand
Ensure all your company's profiles feature the same information. Think of what kind of content you want to be able to post easily and regularly. Creating templates for different types of posts ahead of time also helps keep your feed consistent and more pleasant to engage with.
6. Stay focused
Think of how your content fits in with your marketing goals and create it with those targets in mind. Whether you want to push a product or gain more subscribers to your newsletter, focus on relevant posts with clear calls to action. Remind yourself of the most important keywords and use them in your posts consistently. Links on your social media posts act as funnels for traffic to your website – so make sure to share content that directly links to your site and favour captions that contain relevant keywords.
7. Prepare for negative feedback
When creating guidelines for how your company should conduct itself on social media, make sure to define proper conduct expected of your employees. How should they reply to negative comments? What kind of language is acceptable for the company to use?
8. Make it a collaborative effort
Understanding what social media and content marketing can do for your company and how makes it easier for team members to come forward with their own ideas. Encourage people to save relevant news or memes they see or take more behind-the-scenes pictures that can be used on social media. Ask them about what kind of content they would enjoy creating or consuming.
 

9. Remember security!
Ensure passwords for all your social media accounts are strong, be careful when it comes to sharing personal or business information, and make sure your employees understand how their behaviour on their personal social media accounts could impact the company's image and credibility.
10. Finally, compile all you've done into one shareable document, presentation or article and use it as a guidebook to refer to whenever social media content is made
Remember to keep it up to date, revising your practices based on performance and what works and what doesn't work for your target audience. Share your company's social media guidelines with your staff.
In conclusion, a well-rounded social media guide benefits businesses in multiple ways. An existing framework saves time and effort – as well as the nerves of your marketing team – in the long run. A comprehensive and clear social media guide also makes it easier for multiple people to create content that suits your company, lowering the threshold members of your team may have for creating content on their own. This in turn will make your company's social media presence more effective and engaging, helping you generate more leads and boost your business.