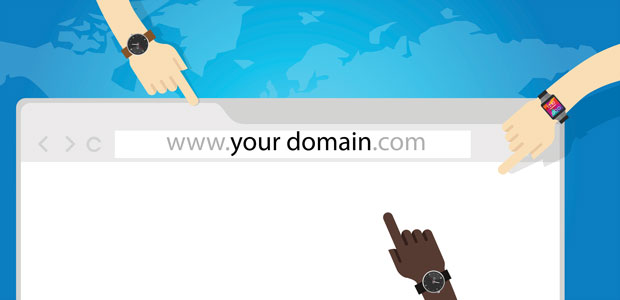 How to choose the perfect name for your business
Whether this is your first business, a new enterprise, or a brand within your existing company, choosing the right name is a vital part of its success. There are many factors to consider and, as IP and business name experts, we'll take you through the process to ensure you're off to the best start.
It is likely you have competitors within your market therefore, your name will be one of your most valuable assets in setting you apart and building your brand. Your name will represent your business' objectives, your company values and could one day even add intrinsic value to your venture – so no pressure.
Where to start – know the rules
There are legal rules as to what a business can be called: some are good common sense, but others may not be so obvious.
Firstly, let's start with how you will run the business: will you be operating as a sole trader, forming a company or are you already a limited company? The case law for 'Passing Off' (name copying)  that applies to sole traders and limited companies are similar to the rules that Companies House has in place, so sticking to these is a good rule of thumb:
Your business name must not contain 'official' sounding or misleading words. For example, 'Royal', 'Queen', 'King' etc would not be allowed unless written permission is obtained from the Department of Constitutional Affairs. Similarly, other prohibited words include 'Solicitors' or 'Patent Agent' unless you have the proper permissions. 

Spelling variations of a name are viewed as too similar by Companies House and cannot be registered. Punctuation variations are included in this.

Your name cannot be offensive – it's a mystery why you would want it to be but watch out for this with pun names.
Let's get Creative
Now for the fun bit! You want your business or brand name to inspire interest immediately, so going for something dull is the equivalent of going for something bad. Don't be afraid to get imaginative and create a list of options. We have summarised types of business name into 5 categories: 
A literal description of what you do. This is a fantastic way for directly communicating with an audience. However, many of these names will already be taken, could be a little generic or limit potential for growth in the future. Examples, 'Sofa's R Us', 'Pete's Café', 'Solihull Dry Cleaners'. 


 

A 'storytelling' name connected with what your business does. This could be associated with your origin story, words or phrases linked with your industry or describing your hero product. Examples, 'The Wall Street Grocer', 'Curl Up and Dye Salon', 'Tiger Bites Pig'.
Co-owner and chef, Neil McGougan, who runs Tiger Bites Pig, a Chinese bao restaurant based in Birmingham, tells us about his journey to select the perfect name -
"In our research we'd come across the origin story for 'bao', it's based on a folklore tale about a tiger biting a pig, the tiger is the bun and the pig is the filling - it immediately stood out. There was some debate over it being TBP or just TB, mostly as not to scare off anyone that doesn't eat pork but we felt that if we were to use the phrase it was important to tell the whole story. Secondly, it's such a strong visual that massively helped create our logo, which is such an important part of our brand."
An existing word that isn't currently associated with what you do but is unique in your industry. There are some big brand examples of this, e.g. 'Apple', 'Domino's', that have given these commonly used words another meaning. This is no small feat though and you will have to be willing/able to spend a lot of time promoting and educating your audience about your offering. There also may be trade mark issues with these types of names.


 

Nonsense or made-up words. Usually used by financial, pharmaceutical or technology companies. These have the same disadvantages as pre-existing words as it won't be obvious what you do to people at first, however, they are easier to trade mark. Examples of these include, 'Unilever', 'Google', and 'Novartis'.


 

One last type to consider is an 'elastic' name. This is used when you are planning to trade in different industries, or under an umbrella corporation. For example, 'Virgin' becomes 'Virgin Mobile', 'Virgin Atlantic', 'Virgin Money'.
Put it to the Test
Now you have a list of contenders you are happy with, let's put them through their paces. Ensuring a name passes the following assessments will give you a good idea of how it will be received when you launch. It's important to be flexible however, this is a name you are going to have to live with for a long time so make sure you are happy with it as well.
Check against competitors and the market. There are 6 million private sector businesses within the UK so there is a good chance your name may not be unique. Even if the infringement is unintentional things can get messy pretty quickly. The law of 'Passing Off' was originally put in place to protect businesses that aren't registered, so even if you think you're too small to bother, it's not worth the risk. More on how to protect your name later.

Customer research. Do other people like or 'get' the name? You are not going to please everyone, but people may notice things that you have missed. It's good to send a list of names to 5 people you've been discussing your new venture with and 5 people that don't know anything about it to get a variety of opinions.

Domain names, social media handles and branding. You will need to have some form of online presence, so seeing what is available is essential when choosing your business name. There are free sites where you can check the web address and what handles are available on which social platforms. In terms of branding, even if you don't design it yourself, give thought to what your logo will look like.

Growth opportunities. If you are planning on trading internationally, check the name doesn't mean something undesirable in another language. When Nokia released their new smart phone, Lumia, to the Spanish speaking market, they were less than pleased to discover it was a slang term used for a prostitute!
The hear / see / speak test – this is, of course, subjective however, you can get a general consensus from friends, family and colleagues to gauge how a stranger would react to your business' name.
Hear - Does it sound appealing? Think about this from a literal and onomatopoeic point of view.

See - Does it look visually appealing? This is also a consideration for branding and logo design.

Speak - Get tongues wagging - is your name fun to say?  If no one has heard it said out loud, would it be easy for them to figure out how to pronounce it?
How to Protect your Name and how Start.biz can help
You have a winner and you're on the verge of shouting about it from the roof tops, but it is important you have the right protection in place from the outset. A consideration here is if your trading name is going to be different from your registered name. 
What types of protection are available?
Business Name Protection – this is a unique service to  Start.Biz and covers all legal fees and administration should you wish to bring a 'Passing Off' (name copying) case against another business. This protection can apply to any kind of business but is ideal for sole traders, freelancers, and partnerships.

Company formation – this is when you register a business to become a separate legal entity to yourself. When you are registered on Companies House, no one else can register a carbon-copy of your name however, they can register a similar name. This is where Business Name Protection could come in useful. i.e. Arrow Consultancy Limited vs Arrow Consultants Limited. Both would be eligible for registration at Companies House but there could be a Passing Off case due to the similarity of the names themselves.

Trade mark – this is a great way of protecting your Intellectual Property (IP). Registration, if done through an IP  agent, can be considerably less expensive than an IP lawyer. If you're not ready to commit to a trade mark at this point, it is advisable to have a search carried out (a small fee is usually charged) so you have an idea whether it would be likely that an application would be accepted in the future. There are rules of what can and can't be trade marked so seeking expert advice is essential.