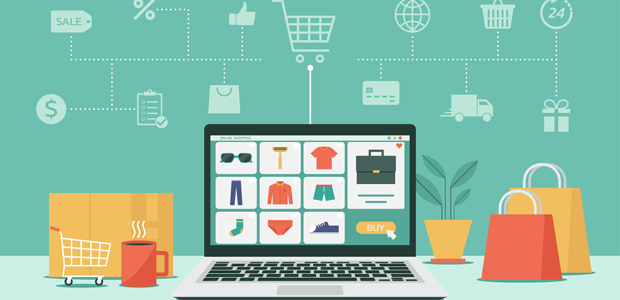 How changes in consumer preferences and buying behaviour have caused more stock outs in 2021
More than a year after COVID fuelled stockpiling of necessities and grocery staples, we still see empty supermarket shelves. Many assume this is because of an increased focus on online sales by the large grocers, especially in the US.
We've seen similar instances in the UK, but in the UK, we've blamed these stock-outs on Brexit. There have been recent articles on stock outs in supermarkets in the Middle East and in several EU countries too.
An increased focus on online shouldn't lead to empty shelves in store. Especially as those who pick stock for online orders through external providers pick products off the shelf currently. This is especially so if orders are placed on Instacart (US), Uber eats or Deliveroo (UK). And Brexit shouldn't cause stock outs of brands made in the UK using materials sourced in the UK.
So what is really going on?
As we mentioned in our previous article on the 2021 Easter egg shortage in the UK, supermarkets, and brands that sell into supermarkets, typically use prior year sales volumes as baseline for current year orders.
Buyers have exercised some judgement this year by not ordering sanitisers, cleaning products, kitchen cupboard products (pasta, rice, flour, canned vegetables etc), cleaning products & toilet paper in line with last year's sales, when consumers were stockpiling in anticipation of supermarkets running out of these staples due to lockdowns. However, they did not exercise the same judgement when they ordered other brands/products (confectionery, small format beverages etc). Even less so when it came to the beer, wine & spirits inventory in store.
Despite increased sales across confectionery, baking products/ingredients and beverages during the later stages of the pandemic, supermarket orders were placed for similar sales volumes as last year during the same time.
So now you see stock-outs across categories and markets.
The prominent commonality is COVID
As supermarkets still order current year volumes based on previous year volumes, they've had to exercise their judgement when placing these orders. This is difficult when everything the buyer knows about consumption habits has changed, after more than a year of living under pandemic conditions/lockdowns.
A google search on habits and how long it takes to form a habit runs the gamut from 14 days to 54 days, with the most cited number being 21 days. A study by the University College of London found that it takes 66 days for a habit to form. If the new behaviours were easy, it took 20 days (the example they cite is drinking a glass of water after breakfast every day) and, based on how disruptive the new habits were, ranged to 254 days.
Many of us have lived in lockdowns/pandemic conditions for more than 254 days. Depending on where we live, this has ranged between 75 days and 270 days. Enough time for new habits to form.
Add in (almost permanent) changes to how and where we work and/or study and no wonder supermarkets are struggling!
Climate change influences grocery buying
Another factor that significantly influences consumer behaviour is the weather. Given we are living through climate change, the weather in each region is more unpredictable than ever before.
Heatwaves during winter, chilly summers, droughts or floods during the rainy season/monsoons are now the norm. Supermarkets/FMCG companies can no longer bank on seasonality. They should now be tracking the weather on a week by week basis to gauge influence on sales.
Others
There are several other factors that influence how we buy our groceries and when. However, the impact of the individual factors is not as much as the collective and perhaps the subject of another article!
A few examples of recent stock issues
Beer, wines, RTDs and non-alcoholic beverages in UK supermarkets the weekend before Easter 2021
These beverages were sold to UK grocers based on 2020 sales. However, the UK was going into lockdowns during this time and since consumers were stockpiling beers, wines & spirits during this time, brand owners removed the presumed impact of this stockpiling and agreed orders with supermarkets.
However, they forgot to check the weather forecast for that week. Combined with the first warm day of the year (later classified the hottest March day in more than 50 years) at 24degrees and the lifting of lockdowns, supermarkets & convenience stores ran out of stock, which they still (4 May) have not fully replenished.
Crisps, snacks & nuts stock outs of several brands in UK stores in Apr/May 2021
While there was an increase in sales of crisps, snacks & nuts during lockdowns, this had not impacted sales in March 2020. Strip out any increased volumes due to consumer stockpiling and now you are faced by empty shelves in UK supermarkets. Even large & established brands are facing this issue as it is not about how much they produce but how much is sold.
Easter Eggs went out of stock in the UK a few days before Easter 2021
Easter Eggs ran out of stock at stores a few days before Easter. This is unprecedented. Usually there is an excess of stock that then is sold on sale. Several speculated on why this is so and if it was because people left it until it was too late to buy them. But that really isn't a reason as to why they went out of stock. If everyone bought early, the eggs would have gone out of stock sooner. They simply did not order enough as they based volumes on 2020 Easter as the UK was going into lockdowns and Easter was 'cancelled'.
Stock outs of flour, eggs, baking supplies and cooking ingredients in UK stores in Apr/May 2021
During lockdowns several people took to home baking and home cooking and discovered they enjoyed it. This happened well into 2020. However, this wasn't evident in March 2020. As companies packaging the above sold them on the basis of last year's sales (stripping out any volumes attributed to stockpiling) and the result is low stock levels/empty shelved in supermarkets.
We recently launched a solution to this problem. salesBeat has an AI driven platform that uses micro and macro factors to model consumer buying behaviour and makes predictive recommendations of optimal stock levels to FMCG sales people who sell into supermarkets, distributors and wholesalers, eliminating lost sales due to out of stock.