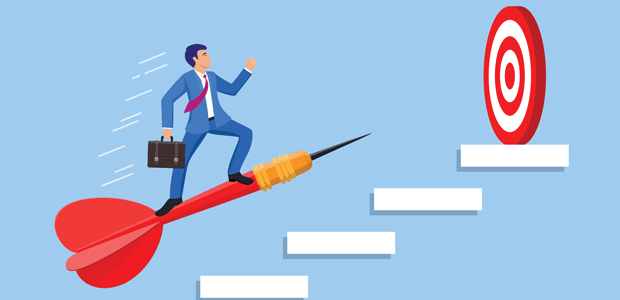 How can we truly address the motivational crisis?
Many leaders are currently contending with a motivational crisis among teams, with many people feeling weary and apathetic at work.
The 'winner takes all' narratives and rigid definitions of success that permeate mainstream thinking have caused people to lose sight of their purpose. Recent events, from the pandemic to the cost of living crisis, have accelerated this trend and shown that traditional forms of leadership are no longer working. 
This begs the question, how can we engage and inspire our workforces? 
Where are leaders going wrong? 
First, we must address what we are doing that isn't working. Performance-based pay, for example, has emerged as one of the most popular mechanisms for short-term motivation – paying people (often substantial) bonuses for strong performance. It's now standard practice for top executives in most industries, even though it's widely acknowledged in the corporate world to have contributed to some of capitalism's worst excesses, including the 2008 financial crisis. 
When lecturer and author Alfie Kohn conducted a review of dozens of US studies of performance-based pay in the 1990s, he found that most of the claims of a positive relationship with actual performance were hugely overblown and complicated by methodological issues. For example, few such studies looked at the quality (as opposed to just quantity) of worker productivity, and few were able to track the effects beyond a relatively short-time horizon. 
This backs up our broader learning around the use (or, rather, misuse) of incentives as motivators. The problem is that the more we believe in incentives, the more they become our mental models – and the more they make our world go around.  
What needs to change?
Covid-19 has shown how overinvestment in extrinsic hygiene factors, as opposed to things that drive true purpose, can be counterproductive – and hugely expensive. Tech giants as far afield as Silicon Valley and Bangalore built gleaming work 'campuses' with state-of-the-art facilities – air-conditioned offices with top-range broadband, the obligatory indoor foosball tables, and cafes with free-flowing multiregional menus. And then they even paid for employee coaches (powered with strong wi-fi, of course) to shuttle their employees to and from these campuses and their homes.
Yet many employees in these same companies now seem to prefer the opportunity to work from home that Covid-19 lockdown presented. Now the same tech giants are scratching their heads, wondering what to do with these campuses – and the billions of dollars that have been sunk into creating them.
Purpose and motivation 
We know that purpose is essential at work; it should be the destination we put into our inner-GPS in our work. But we have been willing to compromise too much on the Purpose front. And that's because of the current obsession with 'work-life balance', which may have actually distracted us from the core question of Purpose.
Much of the stress and burnout that we are now seeing in modern work reflects this absence of Purpose in the hours we do work, as much as it does the number of hours worked per se.
Work truly is part and parcel of our lives. Let's make it as purposeful a part as we can.
We've seen how a lack of Purpose has been endemic in so many of our workplaces. The link between our individual Purpose and the Purpose of the organisations we work for and represent is going to matter so much more. It can't be just the tenuous connection that it's often been in the past, propped up by hygiene factors like the fancy office or the coffee machine. Purpose and motivation go hand-in-hand.
The good news is that reigniting intrinsic motivation at work doesn't cost a lot – and sometimes can even save organisations money – but it does take leadership and commitment. We can turn these trends around.
We can rebuild Purpose, in almost any job or profession. One of the best ways is reframing: for all of us as employees, simply but deeply understanding and articulating how our work contributes to the overall Purpose of the organisation we are in – and, in turn, how our organisation's Purpose contributes to helping and serving others.
Autonomy and Mastery
Autonomy and Mastery are also key in enhancing motivation. We've fundamentally confused Mastery in work with specialisation and order. The complex – even wicked – world we now live in means we need to take a much broader approach. Leaders must look beyond standardised annual targets and financial incentives to truly get the best out of teams. 
A great place for leaders to start with autonomy and mastery is by encouraging employees to create a 'time diary' they can log how time has been spent and how effective this is. This enables leaders to encourage guided autonomy which will allow individuals to progress in the speed and direction of their choice. Managers can then nurture and guide them towards development opportunities that fit their skills and purpose.
Looking beyond financial incentives is crucial when trying to engage and motivate the workforce in the new world of work. Meaning and value must be found within work itself in order to achieve impactful and long lasting results and keep our teams inspired.