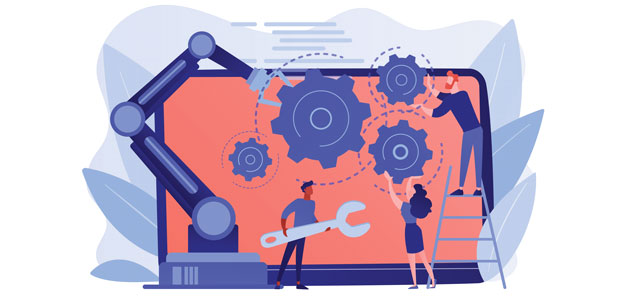 How can the UK's tech industry continue to differentiate itself with a number of challenges?
The UK's tech sector has become one of the standout industries of recent years. Despite the harsh impact of the global pandemic, which has slowed down the performance of most sectors, the UK tech industry is one that has remained resilient.
In fact, according to the 2022 Global Startup Ecosystem Report, launched at London Tech Week last month, London is the world's number two startup hub, second only to Silicon Valley. The UK has a long and impressive history of disruptive innovations and pioneering spirit, and today, finds itself home to more than one-third of Europe's new tech "unicorns" - startups valued at more than $1bn. This emphases its position as the growth leader in Europe.
And, it doesn't stop there. On the global stage, findings show that the UK has created more tech unicorns than any other country, bar the US and China. In fact, between January and May, British tech companies raised £12bn, surpassing investment in Chinese tech companies for the first time in recent history.
It's clear that the UK has lots going for itself - a thriving start-up scene, vibrant investment community and a great pool of talent with a spirit for innovation. However, the challenge ahead is to ensure the UK retains its position as a top destination for tech businesses, inventors and investors well into the future.
While UK tech firms may have witnessed record-breaking investment in the last two years, there has also been profound disruption to battle with. The social and economic fragility created by the Covid-19 pandemic, along with the UK's exit from the EU resulted in much uncertainty. There are also concerns that the effects of the US economic downturn will also be felt on this side of the Atlantic.
So, how can UK tech stay on top, and continue to differentiate itself amidst widening competition, Brexit and a fragile economic climate?
It's no secret that the UK is experiencing a digital skills shortage crisis. It's been recognised as an issue for decades yet, despite the efforts of successive governments and private organisations to train the workforce, the rift between supply and demand for specialist skills in the economy continues to grow.
There are simply not enough people in the UK with relevant skills to fill the number of vacancies. This has only been fueled by rapid digital acceleration and mass corporate adoption of technology during the pandemic. Simply put, a lack of easy access to specialist talent since Brexit and the introduction of tighter immigration controls has made recruiting much harder.
To bridge the skills gap and nurture a skillful tech workforce within the UK, we now need to draw our attention back to the classroom. Developing a more mature IT syllabus which addresses the realities of tech requirements, rather than what the government has deemed important in the past, will be key to instilling the right skills and filling this gap. There is currently a massive disconnect between the realities of tech skills needed and frankly, out of touch school syllabuses need to be overhauled if we are to train up the next generation with specialist skills so urgently needed.
After all, addressing this issue at high-school level gives everyone the chance to learn, understand and enjoy the creativity of technical disciplines - whether it's creating dashboards from data analysis, or coding a basic computer game. In turn, this will drive more people towards wanting to learn tech-related subjects further in education, and ultimately, in their future career paths.
And, for those who are beyond their school days, there needs to be the right upskilling strategy in place. To do this, the Government must collaborate with the private sector and provide financial support to companies that can invest in training and development of UK-based aspiring tech talent and those with natural technical aptitudes. With funding from the Government, there is far more incentive for corporations to offer hands-on training in these more specialist digital skills themselves. At CMA, we're passionate about investing in talent with natural aptitudes, which is why we offer work experience programmes and opportunities to those still in high-school education, as well as undergraduates and those without degrees too. I encourage other corporations to do the same!
In short, for the UK to lead the way as a long-term hub for tech talent, reviewing outdated IT syllabuses, nurturing the right skills from an early age, and greater collaboration with the private sector will be key.
Still, while talent will be a huge factor in strengthening the UK's tech scene long term, continued investment is also a necessity. Amid a particularly unstable economic climate, as we enter a downturn, global venture capital investment is slowing. With soaring inflation, rising tax rates and interest rate hikes impacting investors, there is a significant threat that could put an end to the booming venture investment levels previously seen.
The tech sector is realising that fast growth does not make you immune to the macroeconomic climate, with founders in tough positions as stocks plummet and valuations fall dramatically. And those who capitalised on pandemic trends now find themselves in particularly hot water. While valuations peaked during the pandemic as investors sought to capitalise on tech startups providing much needed services amid lockdowns - for instance grocery delivery companies and health tech startups - as soon as restrictions eased and the vaccine roll-out picked up pace, these startups struggled to prove their business models were sustainable post-pandemic. In many cases, they were forced to down-size and lay off staff to stay afloat.
While there is no simple fix, the fact is that there are a number of factors playing a part, and the Government should work with the Bank of England to provide practical solutions, and interventions to allow the sector to recover through periods of economic instability and continue to grow.
Undeniably, the UK tech scene has come a long way, attracting more investment and creating more jobs - there is a lot to celebrate! But while the industry sits in a very favorable position, we must look ahead and remain agile. To remain competitive, we must ensure we're constantly moving forward, creating a truly skillful tech sector and boosting investment into tech companies across the UK that will shape our future.