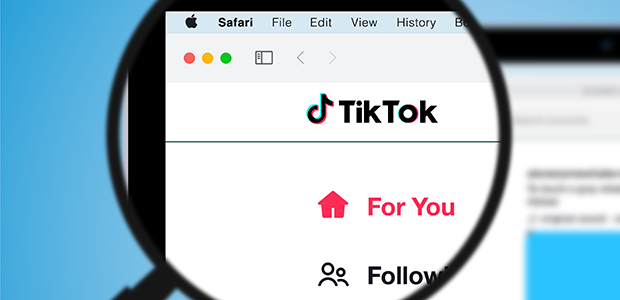 How can startups leverage TikTok to boost their brand awareness?
Social media. It's the biggest free advertising platform there has ever been. Its potential is infinite. And it's a medium that is growing every day. But with each phase of evolution comes new challenges for businesses to master.
Despite their similarities, all social media platforms are different, and their audiences expect different things. TikTok is the latest newcomer to the sphere. And it holds a lot of potential for businesses, with the total number of TikTok downloads reaching three billion in 2022. But to be seen, and to stand out from the crowd, you have to know how to leverage the platform.
How can

brands leverage TikTok

?
The primary benefit TikTok brings to businesses is organic reach. Its algorithms are unlike any other social media platform. Meaning that it offers a huge amount of visibility. But the premise of the platform is entertainment. So, before you attempt to sell to your TikTok audience, you first need to engage them. And there are multiple ways of doing this.
The ever-popular #hashtag challenge – user-generated content is free, fun, and can be deeply engaging. #hashtag challenges will almost always get your brand seen.

Work with influencers and creators – collaborating with influencers can be expensive. But it can also be a great way to increase brand awareness. Just make sure that their audience aligns with yours.

Sharing advice – TikTok is overrun with advice on every subject under the sun. And it's there because it's wanted. And because it generates interest and followers.

Making people laugh – from pranking people to animals behaving badly, humour is currency on TikTok.
Content engagement can take the form of a simple download. Or you can encourage a more proactive, participatory approach. In the Econfessions series we ran for Ocean Bottle, for example, we encouraged viewers to get involved by sharing their own 'confessions'. The result was a gain of 51+ million views on the hashtag since launching. As more people joined to enjoy others' confessions, and to share their own.
To get the best from TikTok, you need to understand the format, your audience, and precisely what you want to gain from your campaign.
How can brands stay on top of trends

?
Trends come and go across social media. Staying on top of the current trends can be important for successful campaigns. And there are no hard and fast rules for achieving this. Being world-aware is useful. Big TikTok trends follow big events – the Oscars, the US Superbowl, the weather (we've all seen the London kids on wind-powered skateboards). Another way is to keep an eye on the TikTok Discover page, where curated trends are updated daily. You can also attempt to mirror your audience's interests. By following your intended audiences and monitoring their interests, you can gain insights into emerging trends within your sphere. And you can work with influencer creators who make money by making trends.
How to create partnerships with TikTok creators to increase brand awareness
Partnering with creators opens a wealth of opportunity for brands. From simple post-sharing, to brand-takeovers. The difficulty lies in making contact with the right creators. You can do this through an agency, or you can spend time researching creators and making direct contact. But be prepared for campaign management, and have a strategy ready for measuring your results, to ensure your ROI is worth the effort.
TikTok is a platform with nuances. To make it work for your business, you need to understand it fully. So, don't go in blindly. Don't rely on the established practices that you use for Facebook and Twitter. If you take the time to get things right, the results can be spectacular.