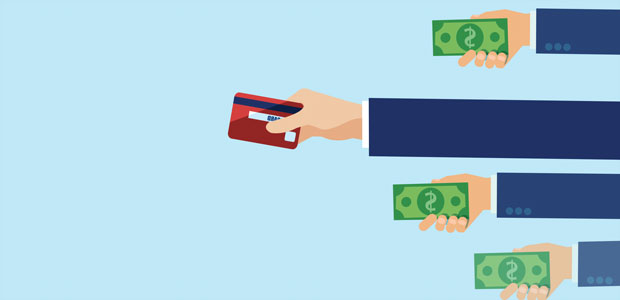 How Can Startups Access Extra Cash?
Starting your own company can be an expensive business and the costs soon add up. Luckily, even if you are short of money, there are different options available for improving your company cash flow and today we hear from some industry experts to get their insights.
Apply for a business loan
Business loans are specifically designed for those who need to insert funds into their business. Starting a company can be expensive with many costs to cover initially; as a result, getting your business off the ground can be difficult if you do not have a large amount of personal savings. For that reason, business loans can be a great option to cover initial costs and help launch your business, whether they are from a bank, a private lender or through government schemes.
"The majority of traditional business loans equip you with funds without the need to give up any company equity, ownership or control," explains Richard Allan of startup funding platform, Capital Bean. "Business loans are often a flexible facility to borrow money and enable the business owner to manage their business and give them the flexibility to make important company decisions."
"Another important benefit of taking out a business loan is that it enables business owners to free up liquidity. This is because it provides funding which is separate from their personal finances. In a worst case scenario, any money lost will be separate from your personal savings or finances. Also, using a business loan means that any personal money is freed up meaning that it can be used for other purposes or to support other parts of the business in the future."
He continued: "However, business loans come with their own set of risks for startups. One of the key problems is that startup owners may find it difficult to obtain a business loan. Lenders can often be very strict with their criteria." 
"Startup owners may find it hard to qualify for a business loan depending on the repayment plan when it comes to the specifications about frequency and amount of payments. It can be hard for startup owners to guarantee that they can pay back a fixed amount on a given date; this can make it difficult when approaching lenders as lenders will want guaranteed payment."
Apply for an overdraft on a credit card
An overdraft is an additional amount of money which you can access even after you have spent the balance in your account. Credit card overdrafts tend to involve a flexible repayment plan. This means that you pay back what you can in your own time as long as you remain within the limit of the overdrafts. 
Credit card overdrafts can act as a good buffer for those who need additional funds. However, when accessing large amounts of money, an overdraft may not be the best available option as funds are usually fairly limited.
One of the other potential drawbacks of a credit card overdraft is that you will need to repay interest on the balance until you have been able to fully repay it. Depending on how efficiently you are able to repay the balance, the cost of the interest can work out to be very expensive.
Apply for an overdraft on a business account
If you are able to, obtaining a business overdraft can be a helpful lifeline for startups as it equips them with flexible short-term funds. This can be invaluable when compensating for low company cash flow or covering any unexpected expenses that may arise.
Unlike business loans, you need only pay interest on the overdrawn balance which can often work out cheaper.
Business account overdrafts are not always easy to come by. Similarly to business loans, they may come with strict criteria and, in some cases, business owners may need to be prepared to present company forecasts, a thorough budget and business plan, especially because the fees of overdrafts are usually very, very high and something that you need to account for.
Apply for a personal loan and use it for business purposes
"Generally speaking, personal loans are flexible in what you are able to use them for," explains David Soffer, the founder of price comparison site, Proper Finance.
"This means that you will most likely be able to use a personal loan in order to fund a new business or put money into an existing business. However, it is always worth checking with the lender to ensure that you are not going against the terms and conditions of the loans."
"Startups, because they are a new business, do not have the former tradiging history that older businesses can offer. As a result, it can be difficult to get a specific business loan. Personal loans, on the other hand, are based on personal financial history. This means that if the individual has a good personal credit history, there is no reason why they should struggle to secure a personal loan."
Personal loans, depending on the financial history of the individual, can work out as an affordable option when seeking funds. They usually come with manageable interest rates and quick access to funding.
However, if anything should happen, it means that the individual is personally liable for the loan repayment. If the business should fail or perform worse than expected, it will be the responsibility of the individual to make any repayments and ensure that the lender receives their funds in full plus interest