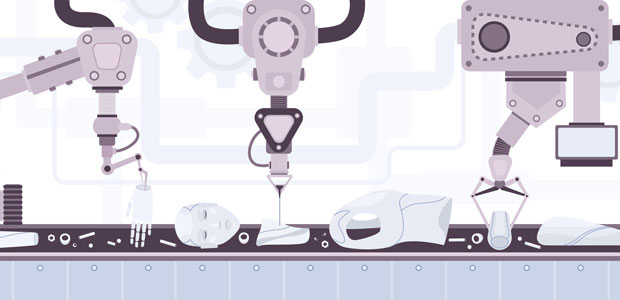 How can SMEs overcome the cost of manufacturing?
It was recently reported by manufacturer lobby group, Make UL and Santander UK that the effects from COVID-19 could cost the sector a potential £35.7bn in Gross Added Value this year alone, as output has fallen to an all-time low-leading to implications that the UK's manufacturing growth will suffer from these effects until 2022.
This is certainly a cause for concern for any product-based startup or small business, as the cost of accessing high quality materials for their design and product development process is typically one of the most prohibitive barriers they must overcome.
The difficulty of fabrication represents one of the biggest roadblocks for a company looking to make their own products, because setting up a manufacturing facility and gathering the range of materials needed typically requires a considerable investment in raw materials and facilities.
However, companies such as Mayku are working to democratise manufacturing and empower businesses to scale, by providing them with access to industrial-grade materials (and the equipment needed to utilise them) at a fraction of the cost charged by third-party manufacturers.
Mayku provides desktop vacuum forming technology, enabling businesses to rapidly design their products and carry out small to medium manufacturing runs in-house, far faster and cheaper than could be achieved than with traditional manufacturing processes. 
Alex Smilansky, CEO and Co-founder of Mayku, comments on Mayku's commitment to democratising manufacturing and helping individuals and small businesses to scale their product development:

"The traditional model of manufacturing makes it so difficult for small businesses to get started, because very few third-party manufacturers and material suppliers accept small runs of products and typically provide raw materials in bulk.  

This means that designers, engineers ,and business leaders across the country are ultimately prevented from following their passion and building their own businesses from the ground up, purely because the outdated model of manufacturing restricts them from accessing the tools, materials and equipment necessary to create their products.
Mayku are working to help companies tackle these issues by offering industrial-grade materials and desktop manufacturing equipment accessible to all. We provide companies with raw materials at low quantities, whilst our FormBox empowers companies to make small runs of products and being to sell immediately, without having to commit to costly large-scale manufacturing runs.

Mayku is made up of a community of passionate designers, engineers, crafters and industry experts, committed to democratising manufacturing and empowering anybody to kickstart their own businesses."