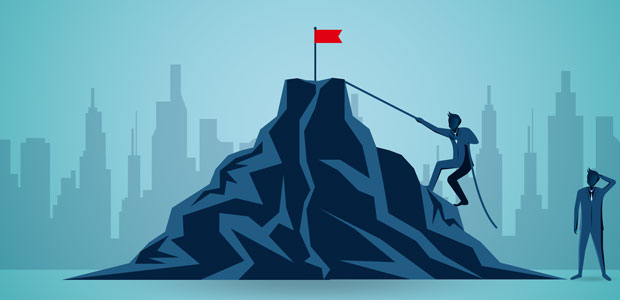 How Can A Medical Startup Stand All Challenges
Medical startups are a prospective niche that provides valuable services to people seeking medical help. One of the most successful examples is Bookimed.com. It is a medical tourism startup that assists people from any corner of the globe in finding the best treatment option. People use such services for two reasons: either they look for higher quality or low-cost medical services than those they can find in their own country of residence.
The Bookimed team has been helping people for eight years and continues to do its mission even when Russia has invaded Ukraine. Considering the fact that the head office of Bookimed is located in the capital of Ukraine, Kyiv, it is obvious that the war became a great stress for the entire Ukrainian people and the Bookimed team in particular. Despite such a tragedy, the employees continue to help people while hiding in shelters during air raids signaling the danger of Russian missiles. After more than three months of Russian aggression, Ukrainian startup Bookimed has mastered the art of survival and providing advanced service in new conditions. It is reaching new heights again, making available new language versions, besides English, Arab, and Ukrainian, also German, Spanish, and Polish ones by expanding the geography of its online medical services.
Read on to find out more about medical tourism, and how you can arrange your treatment abroad fast and cost-effectively. 
DISCOVERING UNIQUE MEDICAL TOURISM SERVICES
Medical tourism is an ability to travel combining both tourism and treatment, or to travel with a purpose to receive healthcare services in other countries. 
Bookimed is a medical startup based in Kyiv, Ukraine. It matches people with the best clinics and top doctors. The team works hard to arrange medical treatment worldwide. Today we can say without any hesitation that Bookimed is the TOP medical tourism provider in the entire world with over one million people served. Every medical center listed on Bookimed.com gets carefully selected to ensure that all the patients are safe and satisfied with the level of the medical service provided. 48 coordinators work 24/7 to ensure that all the requests are processed on time to arrange consultations with top-rated doctors. You can get help in picking hospitals, arranging medical trips, and doing paperwork on Bookimed. Clients can read numerous verified reviews to be sure that hospitals meet international requirements to solve health issues at the advanced level.
BOOKIMED STARTUP MILESTONES
Yevhenii Kozlov and Ievgen Khotianov, registered the Bookimed startup platform in 2014. The team used to count only 5 employees. The primary goal was to help patients with cancer by finding a medical cure in countries with advanced healthcare systems.
The founders build their strategy on hiring medically trained employees to provide professional and informative consultations for clients of Bookimed.com. A lot of new partners from Turkey and Germany have joined the online medical platform. 
The startup team continues to grow with English-speaking patients from the USA and the UK and counts 87 staff members.
Bookimed succeeds in raising $500,000 from AVentures Capital, which is one of the top Ukrainian investment funds. This financial contribution has helped to boost the strength and potential of the company. 
Bookimed presents a totally new algorithm for ranking clinics worldwide, based on verified patient reviews and hospitality reputation. A medically-trained staff helps thousands of people find the most affordable plastic surgery clinics. 
A COVID-19 period has become a major challenge since Bookimed foundation. The team demonstrates enormous courage and devotion to help patients find hospitals despite lockdown, travel restrictions, and financial crisis. Bookimed receives 500,000+ requests, which is a tremendous achievement and proof that clients trust this Ukrainian medical portal.
This free medical platform aims to support both the Ukrainian people and the economy of Ukraine. It is a huge achievement to see more than 2,000 doctors have joined the team to provide free-of-charge medical consultations for Ukrainians!
The most challenging battle has started in 2022 when Russia has declared war on Ukraine. The team finds a way to adapt to the conditions during the war and continue to develop the medical tourism business, helping thousands of people around the world be treated. The site version is now available in German, Spanish, and Ukrainian. The goal is to make medical search services available to everybody, no matter what language you speak. 
HOW CAN A PATIENT START USE BOOKIMED SERVICES?
If you plan to arrange medical treatment overseas, Bookimed.com can assist you at all stages. Professional medical consultants help arrange your medical trip. So, let's see what a client should do to get 100% free of charge assistance.
You can start by checking out the available clinics/offers for the needed medical procedure abroad. 

Submit your request online on the Bookimed site by completing a short questionnaire.

Receive a detailed consultation with one of Bookimed's medical coordinators, mentioning your expectations, needs, and the budget.

The Bookimed's coordinator will be ready to provide the proper medical deals in accordance with your requirements and budget.

You can choose the most convenient date and time of your arrival at the medical center.

You should not worry about hotel and flight ticket reservations, as they will be booked by the Bookimed coordinator.

You can choose the medical insurance for the treatment via the site.

Finally, you arrive at the center and start your medical treatment.
FINAL THOUGHTS
Bookimed has gone through many ups and downs, but despite this, the medical platform continues to develop and help people worldwide. Bookimed has been affected by the Russian invasion of Ukraine. The impact on the business has been huge due to the war in Ukraine, all the destruction, suffering, and never ending pain of millions of people. The team has learned to survive, work, and participate in volunteering projects for the future of Ukraine and its independence. The Bookimed secret on how to survive in a fast-changing world is to have faith, be devoted to your aim, and adapt quickly to new conditions of the highly competitive market even when the war has come. If a startup remains agile throughout rough periods, the chances of survival are high! What does not kill us, makes us stronger