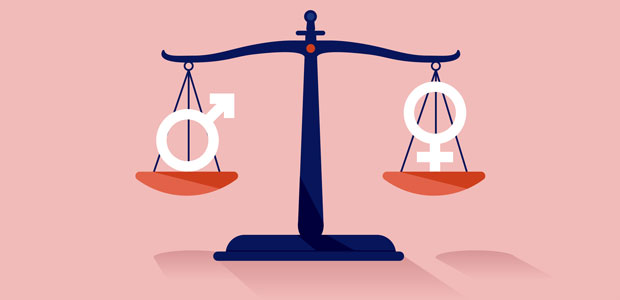 How can businesses achieve gender equality in management roles?
When it comes to improving gender diversity, employers often find it difficult to point to equal representation at the top of the leadership ladder, despite their efforts to improve women's opportunities when recruiting at a junior level. Unfortunately, this is largely due to the systemic barriers that are holding women back, that sadly aren't eroding nearly fast enough.
The annual findings in McKinsey's formative Women in the Workplace study highlight the gender leadership gap starts early in a woman's career. They identify a 'broken rung' at the first step up to manager, since 2016: women are promoted to manager at far lower rates than men, making it nearly impossible for companies to lay a foundation for progress at a more senior level. Additionally, women of colour lose ground at every step in the pipeline, and account for just four percent of C-suite leaders – a number that has remained stagnant for the past three years.
We know that there is no golden ticket to solving this problem, however, that's not to say that businesses can't be doing more to address the ingrained biases that hinder women from being recognised as leadership material. Ultimately, not only is there an important business case for the inclusion of women but preventing them from taking a seat at the table is a missed opportunity for companies that are serious about creating an inclusive culture.
Ensuring recognition from the very beginning
For too long women have remained in entry-level or non-leadership roles, while their male counterparts are promoted into more promising career paths. Closing this long-term talent gap requires more than pinpointing unconscious bias or identifying hidden stereotypes. Instead, it necessitates an actionable strategy that charts a woman's career path, from the earliest stage of her management career.
According to recent research from Sodexo Engage, 72% of female employees are less likely to consider themselves valuable members of the team and women were more likely to forget the last time they were recognised for a job well done. As such, employers need to provide their female employees with concrete evidence of their competence that highlights their strengths and effectiveness as a leader. The next step is ensuring that they are fairly recognised against unbiased evaluation criteria, which makes way for an equitable promotion process.
Redefining 'successful leadership'
Employers can be deliberate about inclusiveness at a senior level by encouraging their HR leads to rewrite what it means to be a 'successful leader' – beyond the traditional qualities that we might associate by default with men.
In ensuring that more women have the opportunity to become leaders, many solutions are rooted in the misconception that men ought to emulate men. However, rather than advising female executives to act more like men to progress their career, organisations would be better served with a range of leadership values that accounts for the strengths of both sexes. By attending entrepreneurial summits for women, and conducting surveys with their own organisations, companies should expand their leadership behaviours to include qualities such as participative decision-making, self-development, and role model behaviour, alongside control and corrective action, or more individualistic tendencies.
Of course, to give these behaviours meaning they must be articulated in practice, however, traditionally masculine traits such as confidence and assertiveness should not be prioritised over more "feminine" qualities such as compassion and patience, and redefining our values is an important place to start.
The need for a holistic approach
There is no clear-cut solution to bridging the gender representation gap and advancing women in leadership therefore demands an entirely holistic approach.
To implement a comprehensive strategy that better attracts, retains, and promotes women in leadership, organisations must take the time to understand how gender influences decision-making from the bottom up. According to Harvard Business Review, compared with their male colleagues, high-potential women remain under sponsored in their bid for promotion, which restricts them from advancing in their organisations.
Understanding this must be part of leadership DNA. An inclusive culture comes from leadership and by reflecting on decision-making within their organisation, leaders should identify these unique barriers within their organisations, and establish schemes to facilitate the promotion of these women. After all, if a leader embraces inclusivity, this has a trickle-down effect, to the people and managers who can bring their vision to life.