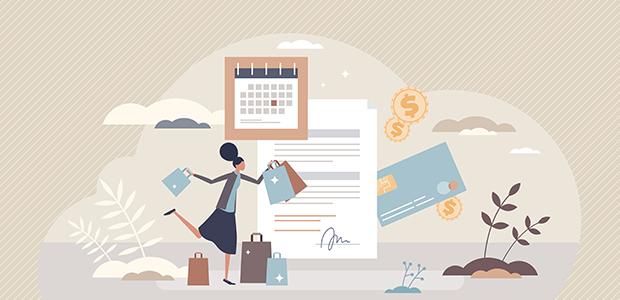 How buy now, pay later can help scale your business to the next level
Buy now, pay later (BNPL) has never had the best name in consumer financing. Although deferred payment schemes enable shoppers to access products they might otherwise be unable to afford, high interest rates, hidden fees and lack of regulation have drawn criticism.
However, business-to-business (B2B) BNPL is a separate model in its own right, free from the negative associations of its customer-facing equivalent. And it is fast becoming one of the best financing choices for businesses looking to scale their online sales. So, what do you need to know about B2B BNPL?
Why BNPL is a good choice for scaling businesses
In the form of trade credit, payment terms have always been part of B2B trade. In fact, it is estimated that more than 50% of B2B transactions are carried out on payment terms. The issue today is that merchants have no easy way to offer payment terms when selling to business customers online. That's where BNPL comes into play with the potential to solve this pain point.
When a customer can spread the cost of their order, there is room to increase both conversions and loyalty. So, sellers not only benefit from increased sales but they also benefit from higher value retention.
Customer loyalty is formed because you're providing a service that helps the customer. Just the act of trusting your customer to pay later encourages them to trust you as a supplier. Word spreads fast too – when a customer of your competitor finds out about the favourable payment terms you're offering, they are often inclined to switch suppliers.
With B2B BNPL there is also the opportunity to encourage repeat orders. If a business finds a good provider who allows them to defer payment by 30, 60 or even 90 days, they're more likely to return for later purchases.
Together, all of this works to the advantage of scaling businesses. More sales, higher conversions and bigger baskets means more revenue. New business and loyal customers ensure a steady cash flow, and ultimately, cash is what drives the flexibility needed for businesses to grow on their own terms.
This is especially true for merchants and marketplaces who work with a B2B BNPL partner, as opposed to those who choose to offer financing off their own books. A sophisticated B2B Buy Now, Pay Later provider will take responsibility for financing each BNPL transaction, meaning that buyers get the freedom to pay later but suppliers don't have to wait weeks or months for their cash.
The key differences between B2C and B2B BNPL
Despite its reputation, point of sale (POS) financing has been incredibly popular amongst consumers, particularly those with relatively low credit ratings, because it provides access to goods that may otherwise have been unaffordable. The downside is that interest rates or hidden fees (e.g. in case of overdue) have frequently been eye-watering.
However, there are two key differences between the challenges and opportunities of B2B BNPL:
B2B agreements usually have the power to offer higher value credit lines, which is essential when order values and sizes are typically much larger.

B2C BNPL companies have come under fire for encouraging consumers to spend money they don't have on unnecessary purchases, causing some to rack up debt. However, in B2B this isn't the case – a construction company, for example, is very unlikely to get into debt by ordering more materials than it needs to complete a job. Therefore, professional buyers are very unlikely to fall into the trap of unreasonable spending. After all, they try to minimise their Cost of Goods Sold (COGS) and won't procure more than they need.
Businesses offering BNPL financing are reporting up to 40% increase in conversion rates, making the potential to scale more viable for both business buyers and sellers. Financing at the point of checkout is simple to implement with the potential for rapid decision-making. When done right with the assistance of a sophisticated provider, it presents a risk-free option for all parties.
Providing simplicity, security, and flexibility, B2B BNPL is the future of financing for scaling businesses.