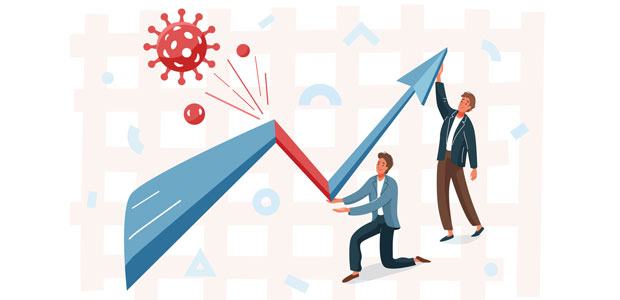 How Business Owners Can Market Amidst COVID-19
COVID-19 has made history by affecting each industry in the world. From the lockdown that caused the closure of businesses to people adapting to work from home, there is a need to identify strategies of how businesses will be run going forward. The pandemic has disrupted how people socialise as well as their shopping patterns. To adapt to this new normal, business owners have to make significant adjustments to reach out to their customers or less they risk failure.
Given the changes that have occurred in the last couple of months, it is likely that some businesses will opt to operate online going forward. Some however are preparing to reopen their doors following the lift of the lockdown in many countries across the globe. Business owners are required to be flexible and shift gears on innovative ways to reach their consumers.
Now that there is no known effective cure for this virus, it is imperative that life goes on and businesses revolutionise themselves. The previously shut businesses ought to reopen now that consumers desire to make purchases to cater to their needs. Here are creative and convenient ways in which business owners can market amidst the coronavirus pandemic:
1) Use web pages
Before COVID-19, people were accustomed to window shopping in the malls and other business premises to learn more about various products. With a lot of emphasis being put on social distancing, the ideal way is to use websites to advertise their goods. As businesses re-open, they are limited to serving a small group of people.
Even the most populous places such as casinos particularly in Las Vegas are utilising websites to promote their businesses. Web development in Las Vegas has become the norm after casinos were allowed to only have 50% capacity upon reopening. The advantage of using websites to market is that they are:
Cost efficient because you can execute your plan with the smallest budget

Offers flexible marketing as you can advertise for 24 hours each day

Increases your potential for global reach

Improves and strengthens your relationship with consumers

Makes it easy to tailor marketing content for a particular target audience

It improves marketing content because you get feedback promptly from consumers
2) Leverage the internet
In the years 2002-2003 when China was hit by the SARS epidemic, businesses were affected significantly. For business owners like Liu Qiangdong of JD.com, it was an opportunity for them to grow to stay in business. This entrepreneur devised a way for his employees to work from home. He utilised the internet to connect small businesses to consumers. This move led him to build a multi-billion conglomerate that operates globally.
With COVID-19, business owners should also utilise the internet to market their products and services to consumers. The catch is that in the last couple of months, almost everyone across the globe is dependent on the internet to connect to other people. The increased use of the internet makes it easy to access and popularise your products among consumers.
3)

 

Utilise live content
Video content streaming is also another way to reach out to consumers amidst the COVID-19 pandemic. There are platforms such as YouTube where you can upload content for customers to view. To successfully make use of live streaming, you need to first recognise the value that it adds to your business by connecting you with the audience.
You should also make use of videos to share content that is of importance to people from various demographics. Lastly, you need to make use of webinars to make people aware of the benefits that your products render to customers.
4) Customise products and services using social media
For your business to thrive in this pandemic, you will need to customise your products. Suppose you operated a fitness centre, you have to identify ways of promoting fitness as more people work from home. For instance, you could start making tutorials for each of your customers according to their fitness goals and objectives. You can then share this content with them via social media platforms.
Additionally, you can form partnerships with other professionals in the business by customising fitness equipment to be used by customers at home. By so doing, you will retain your customers, and when the pandemic is over, your business will still be operational.
Conclusion
The only way to remain an entrepreneur amidst the pandemic is to make use of online opportunities to support your business. It takes courage and great effort to make use of these online tools, and it is the only way that you will remain relevant to consumers. It's also important that you stay up to date with credible COVID-19 sources that will help you stay optimistic about your business' future overall.