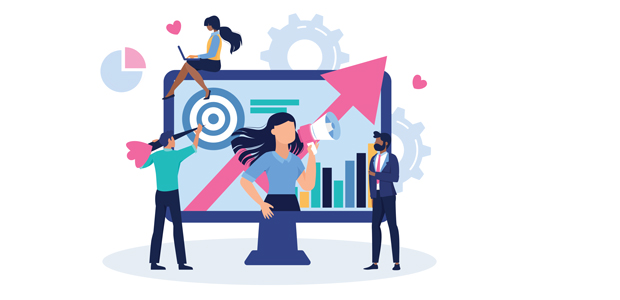 How to build a Word of Mouth Marketing strategy
Nowadays consumers are gradually becoming less receptive to advertisements. Different sources indicate that 75% of consumers don't believe advertisements at all.
Nearly 95% of people read reviews before reaching a purchase decision, and 61% of consumers use search engines to read about products before making a purchase.
According to McKinsey, word of mouth influences 50% of purchase decisions throughout the customers' journey. It generates sales more than twice that of paid media as consumers are 4x times more likely to buy a product recommended by their friends.
Word of mouth (WOM) is a way of communication between consumers that implies their willingness to share the information about the brand and its products. Essentially, it is free advertising that is encouraged by positive customer experience.
Startups tend to ignore WOM advertising due to a common misbelief that it is a rather ineffective and hard to manage marketing channel.
But it is simply not true. Digital marketing offers a great variety of practices and tools to be able to channel WOM advertising to your brand's advantage. Let's have a closer look at the main mechanics.
WOM advertising mechanics for startups
1. Launch a referral program
You won't be surprised by everybody constantly buzzing about being busy all the time. Even your most loyal customers, who are genuinely in love with your product, will not put a lot of effort into recommending it to others. It means you need to find an effective trigger to encourage consumers to leave reviews about your product, share recommendations and links to your service.
Dropbox is a great example of a 2-side referral program. The cloud storage service offers 500MB extra space both to the user who shared the referral link and the one who signs up for an account via this link. In 2010, this helped Dropbox increase its user base by 60%.
2. Reward your brand ambassadors and fans
When consumers like your product and make an effort to share the information about it with others, it's well worth showing them your appreciation. Show them that you really care about the time your consumers have dedicated to doing something that directly benefits you. Make them feel valued.
Appreciation can take many forms. It doesn't necessarily have to be about money or free extra cloud storage. Sometimes, the best encouragement for your users is the recognition of their personal contribution to the company's mission. For instance, Tesla's mission is to "accelerate the world's transition to sustainable energy." Their consumers get the information on their personal savings on gas thanks to driving a 'green' vehicle, which creates an additional emotional affinity with customers.
3. Build in-house expertise
Turn your product team into the first brand ambassadors. No matter what industry your startup is in, you are sure to have employees who fit your consumer profile. Most importantly, your employees shouldn't be forced to do that by the company. The more comfortable they feel about it, the higher quality content you'll get as a result.
Starbucks is a great example of employee contribution to the promotion of a product. The company developed a special program which allowed employees to post their personal messages on Starbucks social media. 
4. Deliver WOW customer experience
Your marketing budgets should be equally allocated between customer marketing and user acquisition. Your customers expect you to have a good product, but they don't think you're likely to exceed their expectations.
Ensure the customer's comfort and offer them a delicious coffee while they are waiting for the manager. Instead of sending an automated response, call back and personally handle the issue. Celebrate Christmas together with your customers and send them an unusual colouring postcard... Wow-effect triggers a new tidal wave of speculation and hype around the product.