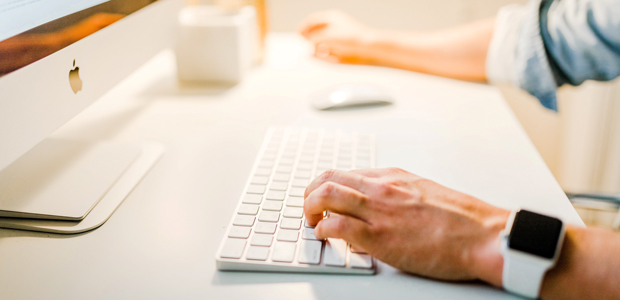 How to build effective SEO content for online marketing
An effective SEO strategy doesn't always mean you have to work hard, but it always requires you to work smart. Whether you just launched a website or your website's SEO needs a different approach, there is always room to improve regardless of the business type, size, or industry. SEO expert at UENI, Matt Reevy, shares 7 handy online marketing tips to help you upgrade your website's SEO and help boost your business.
1. Optimise your homepage for conversions
Your homepage is the interface of your business, and by focusing on optimising it to boost conversions, you not only end up having a good ranking website but a successful business, too.
If people land on your homepage, you don't want to waste that traffic. Take advantage of this opportunity to offer a positive UX armed with valuable content and easy to complete goals.
Create CTAs to target different audience segments in various ways and use A/B testing to track which message delivers more results. This way, you know how users interact with your website and what needs to be changed to ensure a positive outcome.
2. Create service city landing pages 
Creating Google My Business listings remains a fantastic way to promote your business and build authority in local search as long as you have a physical office where people can reach out to you. To gain search visibility on locations terms anywhere you provide services without having a physical store, a good rule of thumb is to create service city landing pages.
Build a unique landing page on your website for each area your services cover, and make sure you link them from a top-level category. This can help improve your organic rankings on relevant search terms for each region, whether it is a different neighbourhood or a different city altogether.
3. Place your keywords within the first text paragraph
Probably one of the oldest pieces of advice when it comes to improving your on-page SEO is to use your main keywords in the first paragraph. Although it counts as common sense, it cannot be stressed enough how important it is that you have optimised headings, and you mention your key phrases within the first 100 words of your content.
People landing on a page wouldn't hesitate to bounce off or back to the search results if they don't find what they are looking for within the first few seconds. To avoid pogo-sticking and short clicks - equally detrimental to your rankings and conversion rates - make sure you follow the best advice on keywords placement to send your message across to your visitors and deliver the right signals to Google.
4. Add more value to your website with a company blog
There are plenty of reasons why starting a blog on your company's website is a good idea –  not only for addressing your customers' needs but also for creating leads.
Blog entries work as a tool to improve your search visibility, rankings, attract new customers and make them convert. Start by answering FAQs in-depth, writing about local news, or publishing industry-related studies. Make sure your content is high quality and provides useful information for your audience.
Having a blog is also a great opportunity to build your authority, especially if you go that extra mile and invest some time in outreach. Make sure you select the correct journalists, write personalised emails that promote your content, and provide them everything at hand so they will find it easier to link back to you.
5. Diversify the content you publish 
To help your content stand out, you must keep an open mind and always aim to surprise your audience. Take a step back, see what is missing, analyse what your competitors are doing, and aim higher.
Whatever you do, don't stick to an outdated routine: add infographics, interviews, videos, podcasts. Encourage other important voices in your field to publish on your website. If your content is fresh and presents valuable information clearly and concisely, your audience will be more likely to come back for more.
6. Try to create content that 'goes viral' 
Creating viral content is never easy, but it isn't impossible either. With a good strategy in mind, you can succeed in attracting hundreds of thousands of organic traffic visits with one post.
To get you started, check out what are the hot topics in your industry by using tools like SocialAnimal and Google Trends. Gather your team and brainstorm ideas that makes people tick and click, and use social media to promote your content and get the snowball started.
7. Don't forget about YouTube! 
Many businesses fail to see Youtube as a way to promote their businesses, and it is a lost opportunity to reach out to a wider audience and connect with your customers on a more personal level. If a picture is worth a thousand words, a video must be worth a lot more.
The easiest way is to repurpose your content and turn it into a video. Optimise your video title and description to contain your main keywords, add transcription and use the correct tags to get the views that matter.