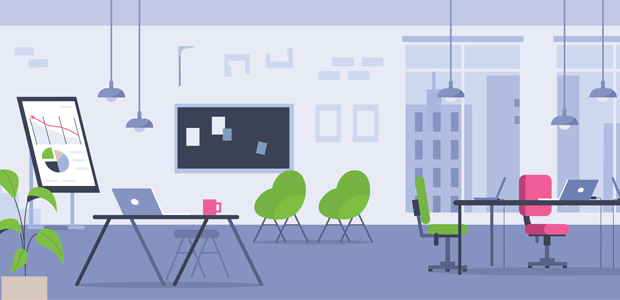 How to Budget Your New Office Move the Right Way
Office relocations are necessary in many situations. You might be outgrowing the current office, or you may need to downsize your office after laying off staff so that you can afford to remain in business. Moving from one location to another may be necessary to better serve your customers or your top clients.
No matter the reason why your office needs to move, it's inevitable that it will interrupt your business operations. Even refurbishing an office is expensive, though you may need to do so to keep up with your client's expectations. Here's how to budget your new office move the right way.
Have a Plan before You Do Anything
You must have a plan before you do anything. What will the layout of the new office be? Where will everyone sit? More importantly, how does this align with your business processes?
You also need to ensure that everyone is adequately supported and can resume work as soon as possible. What infrastructure do you need, such as phone lines, power outlets, and routers? What office furniture do you need? When all of these questions have been answered, create a checklist of everything that needs to be done before you start. This includes tasks given to your employees, such as ensuring that they've packed up the items on their desk before the professionals move the desk.
Get advice from your accountant during the planning stage so that you can make the most of any applicable tax breaks or incentives. You might be able to write off certain moving expenses from your taxes. You can almost always deduct the costs of buying or renting a new location, as long as you keep appropriate records.
Create a Schedule for the Office Move or Renovation
Create a schedule for the renovations or relocation of the office. You have to book movers in advance, and the vendors you want to choose may not be available the week you want to use them. You also have to finish the installation of new carpets and painting of the walls before you can move people into their new office. Know how long things will need to be in temporary storage, and have a plan for moving things there if they can't be moved directly from the old office to the new one.
Set a Budget and Break Things Down by Category
When setting a budget, make sure that it includes the deposit and first month's rent for your new office space. You'll also need to pay the initial utility bills in addition to maintenance and refurbishment costs.
Expect to pay an agent to help you find the ideal office space, while a solicitor will aid you in lease negotiations. Consider budgeting for staff overtime, so that they don't have to choose between setting up their desk and taking care of clients.
You'll need to also pay general relocation costs, so prioritise essential expenses like high-speed internet and office equipment, so that you don't blow the budget buying decorative items. Don't forget expenses like paying for new stationery and any damages you'll have to pay for wear and tear in the old office. This is aside from insurance you'll need for the new office location.
One side benefit of creating separate budget categories is that you can adjust the entire budget based on price quotes as they come in. However, we'd recommend padding the budget out with an additional twenty percent to cover unexpected expenses. Then you're covered if you're hit with a fee for breaking the lease or throwing out items you no longer want.
Note that this is a great time to get rid of things you don't need anymore, so don't just send unused stuff off to storage. Have a plan for shredding sensitive documents or sending them off to an off-site archive. If you don't want to do this, arrange for them to be scanned and put in virtual storage. Know what office equipment you've going to move and what you're going to upgrade with new equipment while getting rid of what is obsolete. Decide now if you're going to send it to landfill or sell it off.
Get Multiple Quotes
Get multiple quotes from all the service providers you're considering using. Ideally, you will get at least three quotes for each service. This gives you a good idea of what each one should cost. Ask questions about what services are included in the price quote. Suppliers should provide price quotes free of charge. However, the final price tag might run high, such as when it takes longer to complete the job than expected. This is why you want to add some margin to your budget. This has the side benefit of ensuring you can pay for things if delays end up adding to the final price tag.
Know that you may be able to save money by choosing vendors who can provide multiple services. If you don't know where to start, we suggest you check out these office fit out options by Amos Beech. They allow you to lease furniture if you want to stay liquid and flexible. They also allow you to finance a full office fit-out if you want to own the furniture and dispose of it whichever way you want to at a later date.
Also, make sure to get quotes in writing. Quotes given over the phone may be misleading or simply inaccurate. For example, there could be a difference between the quote over the phone and one given by a representative in person because of differing definitions of what moving a single office entails.
Plan How You'll Pay for Everything
Once you have a budget and a schedule, you will need to figure out how you're going to pay for everything. One approach is to bootstrap and pay for everything upfront. Another option is taking out a loan. A third option is leasing, whether you lease a fully furnished office or use a lease to pay for everything from the office design to the furniture.
Make the Move
Any office move is hectic. Follow your plan, and try to make sure everything occurs on schedule. Check things off your checklist as they're completed, after verifying that they're done.
While you're making the move, keep your customers informed. This includes updating your stationery and packaging as well as updating email signatures. Don't forget to update your website with your new address.
Commercial relocation can be challenging, and it can negatively affect your operation when not done correctly. However, that process is made much smoother when you have a plan and follow it.