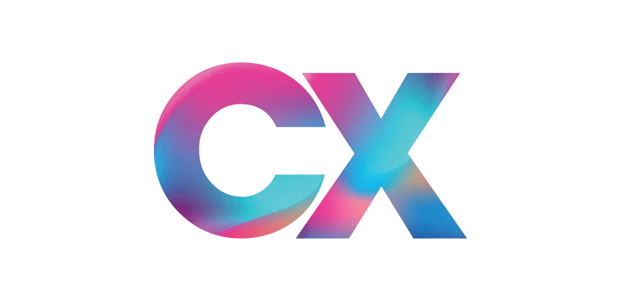 How Brands Can Drive Growth By Developing World-Class CX
Creating world-class customer experience (CX) involves designing a 'memorably positive' series of interactions between your brand and your customers.
A 'memorably positive' customer experience isn't just a frictionless experience, which many brands aspire to, but one that has surprised the customer in some way. Perhaps someone went out of their way to help, or the customer received more than they were expecting, for example.
The benefits of cultivating world-class CX for brands are that by providing a memorably positive experience, customers are firstly likely return for repeat purchases, and are secondly likely spread the word about the brand in their networks, essentially marketing for you. So, a world-class CX results in accelerated business growth.
In this article, I'll outline some ways brands can develop world-class CX.
1 - Create a CX vision and strategy
The first step in developing world-class CX is to set out your vision and the strategy to achieve it.
It's important to have a CX vision that you can (and will) communicate to your entire team for them to buy into. Without whole-team buy-in, you won't succeed, after all.
Your CX vision should contain your goals, and the characteristics and benefits of the world-class CX you'd like to develop.
Your CX vision should be aspirational, inspirational, simple, clear, and contain SMART goals. It can and should be short: one page is normally plenty, as the longer it is, the less likely it is to be read.
Some brands condense the CX vision into a single sentence, such as Ritz-Carlton ('We are ladies and gentlemen serving ladies and gentlemen'), for example.
When you have created your CX vision statement, you should also create a strategy or roadmap to achieving your vision.
2 - Customer journey mapping
Customer journey mapping is an exercise that helps you improve and perfect your customer experience.
It involves mapping every interaction customers have with your brand visually, either as a flow chart or as a list, from when they discover you (perhaps through online search, or an ad) to your post-delivery follow-up communications.
Once you've created a customer journey map, you can think about how each interaction could be improved.
By considering how to improve every interaction individually, removing friction, increasing ease and happiness, and perhaps inserting surprises that add unexpected benefits or value, you can create a journey that leaves customers feeling that you've over-delivered on what they were expecting.
3 - Positive internal company culture and empowerment
Almost all companies rely on human interaction with customers at some point in the customer journey, whether pre-sale, during delivery, as post-sale support, or a combination of all three.
Your team will make the most positive impression on customers, leading to a great CX experience, if they are happy, motivated, and incentivized in their roles.
So as a business owner or team leader looking to raise CX levels, communicating your CX vision to your team and ensuring that they're happy and motivated in their roles should be an integral part of your CX strategy.
We've all read about tech companies and start-ups that offer free food, chill-out rooms, wellbeing activities, and lots of time off to their employees. The7Stars ad agency in London for example offers unlimited holiday time. This isn't because they're nice people (though they may well be) though, it's because they know that if their team is happy, it will perform, which in turn drives growth.
It's been said that a level of autonomy is an essential ingredient to job satisfaction, so empower your customer-facing team to surprise customers by delivering more than they were expecting.
4 - Measuring CX and setting goals
You'll need to find ways to measure your company's CX performance, to have a baseline and track your improvement.
On way to measure CX performance is by asking customers how they felt about their engagement with you. Typically, just customers who have had an notably positive or notably negative experience are likely to leave a review, which means you can use the percentage of customers who leave positive and negative reviews each month as a metric to measure CX rather than the content of reviews (though this is often useful too), and target an increase in the percentage of customers who leave positive reviews and a decrease in the percentage of customers who leave negative ones.
The percentage of customers who return for a repeat purchase (and of those who don't) is another useful CX metric, and, if you ask new customers where they heard about you, word of mouth or social recommendation is another indicator.
Some companies like to ask customers how likely they are to recommend the product of service. This is known as Net Promoter Score.
5 - Create positive first and last impressions
First impressions stick in the mind, as do last impressions, so if you can design your customer journey to make a particularly positive impression with these two critical interactions, you will go a long way to leaving your customers thinking favourably about you.
You might for example give away something in your post-purchase/service thanks follow up email, or just tell them that they're amazing.
Individualizing customer experience based on each customers' s characteristics and needs is another great way to create a memorable experience, either using an algorithm to provide recommendations (such as Amazons 'frequently bought together' recommendations) or empowering your team to customize the experience if they work with customers directly.
6 - Focus on customer relationships rather than sales
By applying the same principles to your brand/customer relationships that you would in a personal relationship, you ill to earn their appreciation and loyalty.
So, listening to customers rather than telling them and building trust by fulfilling (or exceeding) the promise that their decision to purchase from you was based on.
You might also employ strategies such as loyalty programmes and subscriptions to incentivize long-lasting customer relationships.
Starbucks' mission - 'To inspire and nurture the human spirit – one person, one cup and one neighbourhood at a time' is a good illustration of a focus on relationship and brand loyalty building rather than the product itself.