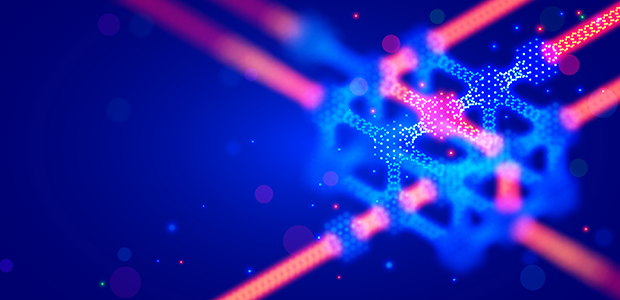 How Blockchain is set to revitalise the world of ticketing
The ticketing market is something people of all ages and backgrounds have experience of. From a historic live music event to a local food festival, we have all had to go online and pre-book tickets. And most of us have at least once been left disappointed by having to go to a secondary market to pay an eye-wateringly high price just moments after the tickets first went on sale.
Or worse, we have had to take our chance with touts outside the venue. Thankfully, NFT and Blockchain technology is all set to help eradicate many of these issues. 
In the past, touts have stood outside venues hawking tickets at hugely inflated prices. Desperate and innocent buyers who simply want to see their favourite band have had to take a risk that tickets are genuine before shelling out their high fees. It's an age old practice but one that giant event companies who have traditionally dominated the market hates done very little about. The reason for this is their sheer dominance in the market - very small numbers of them have had complete control and no motivation to change things.
Since the rise of online ticketing, cyber touts and electronic bots have made the problem even worse. Thousands of tickets can be bought up in a matter of seconds by the bots only to leave genuine customers out in the cold and for the tickets to be costly on the secondary markets. 
Thankfully, SeatlabNFT have devised a brand new platform that will fix things for both artists and event organisers. Their system allows promoters to regain control of the secondary market and therefore prevent counterfeiting of tickets at the same time as bringing fans and artists closer together with exclusive rewards and collectibles.
SeatlabNFT enables anyone selling tickets to mint them as NFTs. This gives all new levels of control over tickets as every single sale is totally transparent and traceable at every step of the way, including future transfers and all resales. It is a carefully designed and boutique system that allows anyone selling tickets to set their own conditions and royalty splits to tickets via smart contracts. This will open up new revenue streams for artists as well as, more importantly, making it all the more likely that real fans will get the tickets they want. 
Because NFT ticket sales are so traceable, there will be no speculative buying by touts and scalpers as they won't be able to transfer tickets without being tracked. This means far fewer will be immediately flipped to secondary markets. 
As if this wasn't good enough news for ticket buyers as well as event promoters who now get much more security and peace of mind, but  SeatlabNFT technology also brings with it more incentives for fans.
These include exclusive rewards and perks that can be in the form of collectibles, rare audio recordings of the live event, images, videos, merch and other digital content, some of which comes attached to NFT tickets before and/or after events as a way of encouraging fans to buy upgraded tickets.