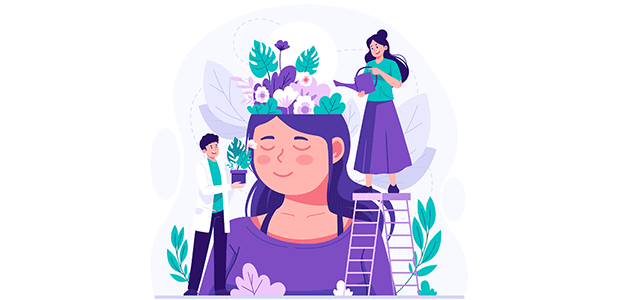 How to avoid stress and burnout as a small business owner
A recent study has revealed that as many as one in three small business owners have previously experienced burnout, and more than half (56%) reported poor mental health over the last 12 months.
Alongside this, the number of people searching the term 'burnout' or 'burnout symptoms' has also been steadily increasing as we head into September.
Capital on Tap has worked with mental health experts, Simon Davies and Georgina Sturmer, to get their insights into why exhaustion at work is on the rise. They have also provided some top tips for how small business owners can manage their stress levels and beat burnout as the year begins to come to a close.
Top tips for avoiding burnout as a small business owner
Many business owners experienced burnout over the course of the pandemic, and this has not fully eased due to the ongoing cost of living crisis.
Explaining the difference between stress and burnout, Georgina says: "Stress is a response to what's going on around us to a perceived threat. In small doses it can be helpful, driving us to complete a task, although longer term it can leave us tired, insecure, and unhappy. Burnout describes a level of exhaustion that we feel when everything (including stress) has overwhelmed us entirely."
On why burnout is increasing in many workplaces, Georgina explains: "Our work culture has changed. Remote work and connectivity have brought so many advantages. But they have also introduced a relentlessness to the demands that we place on each other, and on ourselves."
Tips for what small business owners can do to try and reduce the likelihood of reaching burnout
Look for the signs
Burnout looks different in everyone, but some of the things that you might recognise in yourself or someone else are: physical exhaustion, feeling helpless, angry outbursts, or social withdrawal. In a workplace it can manifest itself in a variety of ways, such as failure to meet deadlines, procrastination, and a disinterest or detachment from work. In some people, burnout might even lead to health problems. Tuning into yourself can help you understand whether what you are feeling is temporary stress, or something more serious.
Delegate
While you might often have to play the role of every senior employee in your business, the quicker you can start to delegate responsibilities to people you trust, the more you can focus on your own mental health and wellbeing. Don't be afraid to ask for help from others.
Set expectations for yourself
It's easy to think you can get more done in a day than is actually possible. Have a master 'to do' list, but then each day set out the tasks that you want to achieve. Factor in starting and finishing at a normal time, having an actual lunch break, and allow for some interruptions during the day, and then think about what you can actually achieve in the hours left.
Tips for beating burnout if it's already set in
Despite the serious impact burnout can have, it's something that can be addressed and managed internally. If you feel like burnout has already set in, there are a few steps you can take to try and overcome it:
Take some time off
This may seem like a no-brainer, but it's important to give yourself a break from whatever is causing you stress. More than a third (40%) of small business owners say they don't take time off for their mental health, but even a long weekend can help you to recharge and come back feeling refreshed. We often have our biggest ideas when we're in a place of relaxation, so stepping away from your desk can have a bigger impact on your business than you may think. 
Practice relaxation techniques 
There are many different relaxation techniques that can help to reduce stress, such as yoga, meditation, and deep breathing. You can tie this to something you already do in your day-to-day to make this more achievable, such as taking five minutes in your car to do some meditation or practicing some deep breathing ahead of a big meeting. Find one that works for you and work it into your schedule where needed.
Seek support from a mental health professional 
If you're feeling overwhelmed by it all, then seek support from a qualified mental health professional – there are therapists who specialise in working with small business entrepreneurs. It might help to speak with someone outside of your close circle, who can help you understand your feelings and sources of stress. 
Hugh Acland, Commercial Director at Capital on Tap, says: "No matter how busy life gets, it's so important to look after your mental health. Make sure to check in with yourself regularly and reach out to loved ones or a professional if you need some support. Always ensure you're taking good care of yourself too, whether that's practising daily self-care, protecting your evenings and weekends, or taking some time off. 
"Making simple changes to certain areas of your business might also help to alleviate some of your daily stressors."