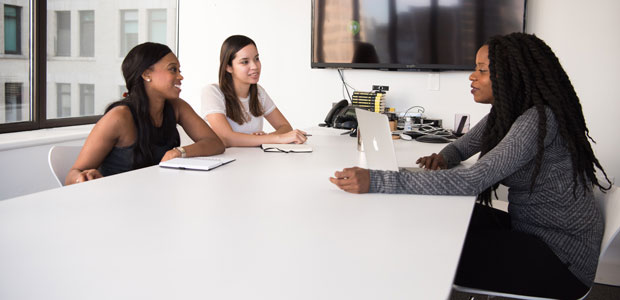 How to Attract the Best Talent for Your Startup
No matter how promising your startup idea is and how airtight your financials are, it's simply a fact that you will not succeed without the right people on your team. Hiring talent is crucial for startup success and should be your top priority as a founder.
However, getting the right people on your team is easier said than done. Startup founders frequently cite recruitment as one of their biggest challenges, with more than four-fifths struggling to find candidates with the right skill set for the job. If you're looking for the talent you need to grow your thriving startup, keep these recruitment hacks in mind. 
Brand image matters
In order to attract the best candidates from the start, you need to build a brand identity that attracts them. This requires research. You need to consider what the best candidates in your field are looking for in an employer and ensure that your brand identity is aligned with this.
Your dream hires might be looking for a brand that has a strong ethical mission, in which case, you need to ensure that your mission statement conveys this. They might be looking for a brand that offers strong growth prospects within a booming industry.
They might be looking for a brand that offers prestige and has secured funding from reputable backers. It is your job to communicate the best parts of your brand identity throughout your online presence and in all of your recruitment and marketing materials. This way, you can get the right people to pay attention to your brand's profile. 
Give your employees a stake
As an early-stage startup, you might not be able to offer industry-leading salaries just yet. Nonetheless, this does not mean that you can't entice top talent through other means. An effective and increasingly popular approach is to offer your new hires a future stake in what you are building together by offering them stock options.
It's worth having your stock options explained in a transparent and accessible way, so that prospective employees can clearly see the benefits of joining the business. You can offer all successful job applicants the chance to buy equity in the company at a future date for a pre-agreed, affordable price. Should your company succeed, your employees will then be able to capitalise on this success by gaining shares in a valuable company. This is a great way to entice top talent without shelling out huge sums on salaries.
Offer competitive benefits
In 2022, talented employees want better benefits. It is no longer enough to offer people constant opportunities for career progression within the workplace or a competitive salary alone. Quality of life matters more than ever, and the best candidates are flocking to companies that can offer this. For your startup, you should consider implementing a competitive benefits package for all hires.
This means offering generous paid leave, flexible working policies, discounts, and workplace perks. It also means offering an eye-catching pension plan and paid maternity/paternity leave that goes beyond the legal minimum. By doing this, you show that you care about the well-being of your employees and are willing to invest in their future. 
To attract the right talent for your startup, you must stand out from the competition. You might not be able to compete with the prestige and salaries on Wall Street, but you can ensure that your startup is a place where people will love to work.