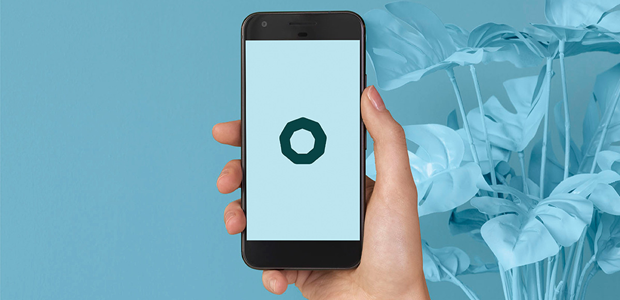 Holvi: Banking for innovators
Founded in 2011, by two Finnish entrepreneurs who were looking for a way to manage their finances, Holvi is digital banking service for freelancers and entrepreneurs. Combining money management tools with an easy-to-use business account, Holvi offers an innovative banking experience that helps you run your business.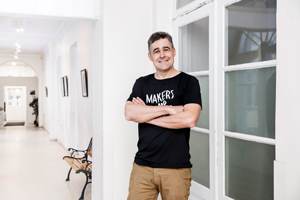 Here, Startups Magazine talks to the CEO, Antti-Jussi Suominen, who played an essential role in accelerating Holvi's transition from a fast-growing fintech company, to a customer-centric online service.
Before his time at Holvi, Suominen helped drive growth for several large B2B and B2C companies, such as Sonera, Nokia and Elisa. His general management experience building and running new businesses has facilitated innovation in the mobile and online services domains, in both corporate and startup environments. In 2016, Holvi was acquired by the Spanish banking giant, Banco Bilbao Vizcaya Argentaria and shortly after began looking for a new CEO to help scale the business. Since joining the company in 2017, Suominen has helped roll-out the service in Finland and Germany (where it first started) as well as other European countries such as, Belgium, Italy, Ireland and just recently in the UK.
"We launched in the UK back in January, and were very excited, regardless of what shape or form Brexit takes. The UK is one of the most important markets for fintechs and has always been known as a nation of sole traders. We have years of experience supporting this specific type of microbusiness and our research shows that our users can save up to three weeks of valuable working time every year by automating routine accounting tasks with our service."
Suominen explained the idea behind the company: "Our founders and many of our employees are formerly self-employed or freelancers who had enough of spending their time bookkeeping and doing tedious paperwork. Initially, they began by solving minor problems that self-employed people experience daily in managing their finances. They quickly realised two things, there are lots of people out there with similar challenges, and these people are looking for services that solve these challenges in an uncomplicated way. This was the birth of Holvi. The idea is simple, we have made it our goal to make the lives of the self-employed a little easier with our digital business current account and financial management tools."
Holvi is licensed and regulated by the Finnish Financial Supervisory Authority (FIN-FSA). The company operates throughout the European Economic Area (EEA) and follows the same strict security standards as traditional banks.
Every startup I interview has such an interesting story behind it, and probably one of my favourite questions to ask is if there is a particular reason behind the name of the business. Suominen told me that although Holvi is a global community of over 100 team members representing 20 different nationalities, with offices in Helsinki, Berlin and Madrid, it has Nordic roots and the name Holvi means 'safe'. I couldn't think of a more fitting name for a fintech company!
If you tick the UK and sole trader boxes then your eligible for a Holvi bank account - all you need to do is provide your email address, mobile number, proof of identity and VAT number to set up an account. It can take two to three working days for verification but once this is complete you'll get the Holvi Business Mastercard.
Strictly speaking, this isn't a credit card, but you can use it to pay and withdraw cash conveniently and securely anywhere Mastercard is accepted. At the moment, it's not possible to deposit cash with Holvi. However, you can transfer money into your Holvi account via bank transfer. It's called 'Prepaid Mastercard', but the Holvi card works just like a debit card. It's directly linked to your Holvi account, so any transactions impact your balance. It's also possible to receive multiple Holvi cards. Most UK sole traders operate alone (76% of UK small business owners have no employees). But in Holvi's effort to help all small businesses find success, you can hand out extra Holvi cards as you see fit.
One of Holvi's most useful features is its invoices, which are fast and lets you keep an eye on everything. In just a few clicks, you can create, send and track invoices. You'll also be notified the moment an invoice is paid. Holvi can also help you save time and frustration when it comes to accounting, with practical money management tools, which also helps you avoid the dreaded paperwork. When you make a payment with your Holvi Business Mastercard, you'll be prompted to snap a photo of the receipt and tag it to your transaction. This way you'll have all the documentation you need when tax season rolls around.
The Holvi app is available on iOS and Android in more than 30 countries in Europe and the UK. In the Holvi app, you can conveniently follow up on payments, make transactions, save your receipts, manage your Holvi Business Mastercard, send invoices and manage your Holvi profile. The app also acts as a new security measure for your account.
Holvi pricing is based on which plan you choose. The starter account comes with no monthly subscription fees and you only pay for what you use, this account includes one business account, one business Mastercard, unlimited bank transfers, unlimited account users, income and expense reports, digital receipt storage, three free digital invoices per month and ATM card usage at 2.5%.
The second type of account is called the grower and provides a set of tools to help run and grow your business. From just £5 a month, this account includes one business account, three business Mastercards, unlimited bank transfers, unlimited account users, income and expense reports, digital receipt storage, digital invoicing, e-invoice sending and receiving and ATM card usage at 2%.
The top of the tier account is called the tax bundle, designed to provide sole traders with everything they need, as well as professional tax preparation. This account starts from £25 a month and includes everything that the grower account provides, as well as access to private chat with an accountant and personal tax assessment and filing on your behalf. There are also additional business Mastercards and tax assessment from professional accountants available as optional add-on features to all accounts for an extra fee.
Holvi views the traditional banks as its direct competitors as many of their customers already have a bank account. Suominen went on to explain: "Many people use their personal accounts to run their business, for example, one of our Holvi marketing managers is a yoga teacher in the evenings and that's still a business that she needs to report. There can be a bit of a mess at the end of the month when trying to figure out what is a personal or a business expense so that is why it's a good idea to create a fine line between the two.
"We differentiate ourselves from the traditional banks by our online banking tools that were created specifically for freelancers needs. We want our customers to spend less time on their finances and more on their business whereas our competitors will often offer a 'business account' that does everything that your personal account does, but with a higher price tag."