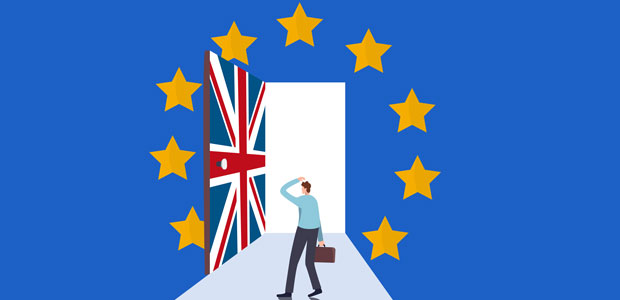 Hidden costs of Brexit - understanding future EU/UK trade
The past twelve months have been especially hard for the UK's many businesses. After several years of negotiations, the UK finally departed from the EU with a deal that had been finalised merely eight days before the formal withdrawal.
In addition, the economic ramifications of the COVID-19 pandemic meant many firms nationwide have had to rely on Government support schemes to safeguard their survival.
Given all of this, it's unsurprising that almost two thirds (63%) of companies found 2020 to be their toughest year on record, according to One World Express' recent survey of over 750 UK business leaders.
Such pessimism appears to stem from the various complications that have come with Brexit. New administrative process, regulations, and VAT costs have all contributed to major disruption for UK firms' supply chains.
Based on this, as well as the lingering ramifications of the pandemic, the aforementioned surveyed business leaders seemed somewhat fearful of the future. A quarter (25%) doubted that their business would survive until the end of 2021, whilst 36% believed that their company would close by the end of 2026. 
Such nerves are certainly understandable. However, evidence suggests that the tides are beginning to turn for UK businesses.
Life post-Brexit
Although the figures above may imply otherwise; there is research to suggest that UK businesses are, in fact, beginning to understand how the UK/EU trade agreement will affect them.
Indeed, One World Express' research found that over half of the survey respondents (51%) stated that they fully understand how the UK/EU trade agreement will affect their own businesses' operations - and what they need to do to adapt.
Consequently, an even greater majority (56%) plan on continuing their current trading arrangements with EU-based-firms, whilst over six in ten (61%) are confident that their companies already possess the necessary skills to adapt their operations to whatever is needed post-Brexit.
These all make for positive reading. Although the timing of the UK-EU trade agreement meant that firms had little time to prepare, it's reassuring to see that businesses are beginning to understand exactly what the deal means for them.
Opportunities further from home
Although the EU is likely to remain one of the UK's biggest trade partner given the economic and geographical connectedness between the two blocs; Brexit nonetheless presents an opportunity for British companies to research, and enter into, new markets.
Almost half (45%) of the business leaders One World Express surveyed did say that they were eager to expand into overseas markets looking ahead; so, the question becomes, which ones?
India's forthcoming cross-border commerce 'explosion' certainly could provide huge potential opportunities for UK firms who access the nations' consumers via online market sites.
In a similar vein, Southeast Asia has a large number of non-price sensitive buyers and a large demand for 'Brand UK'. Combined, these factors could mean that UK companies could see he profit margins when selling to this region; potentially even charging a premium on their products.
Of course, the initial nervousness among British company decision makers is to be expected. But, as 2021 progresses, I'm confident that most UK businesses will learn the best practice for adapting to our post-Brexit world. Whether searching for new markets overseas or manoeuvring through the new regulation when selling to EU customers, I'm sure that UK companies can enjoy fruitful earnings for years to come.