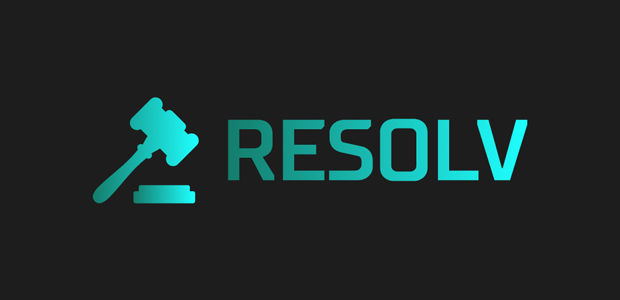 Here to help RESOLVe the issue
RESOLV, a Saas platform that aims to provide seamless and remote access to Online Dispute Resolution services to commercial lawyers and mediators recently caught up with Startups Magazine and told us a bit about their journey so far...
The services provided on the platform are end-to-end mediation sessions via video meetings, which are encrypted and transcribed, and aim to provide the subscriber (lawyer/mediator) with all tools needed during a mediation process on one consolidated platform. Essentially, RESOLV aims to provide these services in a cost-effective manner which not only aids lawyers and law firms to better forecast budgets with billing analytics features, but also enables storage of pre-synopsis data should there be an unresolved dispute in any session.
Where did the idea come from?
Starting my career off in commercial disputes and litigation in New Zealand, gave me a sound understanding of the process of dispute resolution and mediation. Being a process driven person, I identified the lack of tools available to lawyers to give them the confidence of relying on secure and consistent record keeping of ODR processes employed by them. Combining my experience and knowledge of legal practice with my passion for LawTech, I founded RESOLV to better enable fellow practitioners.
Tell me about some of the tech involved?
Most of us today use a smartphone to manage and control our daily lives, both professional and personal, how many of us would be lost without our smartphones. In years past you could pick a platform, device, and be happy with that market. Before, iPhones and iPads had 70% of the market, hence why most application were written for iOS. But now the market is more evenly split between Android devices and iOS devices (iPhone and iPads).
What this has meant, and for most software companies still means, is that two lots of code need to be maintained, iOS and Android, Windows devices are not really catered for. This approach has many issues, there are differences between these two systems in the way they work, the look and feel and how they manage and control data.
The issue here is when a user moves from one platform to another most, if not all, of their data is lost, which is not the level of service and restrictions that a modern customer should be forced to accept. Here at Resolv we have considered this and believe that to provide our clients with the ultimate experience they must be able to move to any platform they wish.
Before this was only possible by creating a web style application for Smartphones and then using the devices web viewer to display the application, or possibly by creating bridges, but this again is not perfect. We have decided to employ Flutter, which is a true cross platform tool developed and managed by Google. Flutter looks at all elements as widgets and it is these widgets that are displayed on the platform's canvas, this canvas is created using Java, which all platforms support.
How many are on your team?
There are two permanent members on the team at present and the rest of the team is either on contract basis or certain elements such as PR and design are occasionally outsourced. We are also looking to grow our team in cyber security, sales and business development in the near future.
What challenges have you faced?
Two of the biggest challenges that all startups face, it was the same for us and that was finding funding, but not only looking for that - finding the right people to work and partner with can be one of the most difficult but at the same time important decisions of your startup life.
How have you found funding?
Self-funded to date by the Founder (myself).
What is next for RESOLV?
We are looking to raise our seed round and complete development of the app to go to market.