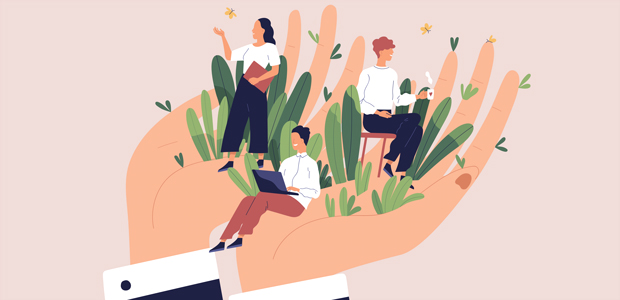 Helping in these uncertain times
This startup has one of the nicest mission's I have ever come across, and especially with the current global situation it seems we can all use a little bit of Livitay in our lives. At Livitay they are on a mission to make people happier at work. Day to day the co-founders, Jack Needham, James Naylor want to empower teams and individuals to take their wellbeing into their own hands using technology.
A lot of people don't realise, or understand how important wellbeing in general but also in particular at work is, and some of the world's most innovative companies use Livitay to make booking health and wellness activities easy.
Improved wellbeing for the whole team, does what it says on the tin and make everyone feel better. With Livitay you can geek out on feeling better, and be introduced to new things so you can see new possibilities. Livitay allows you to set goals, and book activities to make noticeable improvements to teams mental and physical wellbeing.
Like we say, especially now more than ever with everyone being at home – wellbeing and looking after ourselves it is so important, and Livitay has with the current global situation made it a priority to help every individual manage their mental and physical wellbeing.  As a response to COVID19 the company has launched three main initiatives centred around keeping people happy at home.
1.  Livitay Community Website
This has a number of things that can help people in these uncertain times:
Livitay will be hosting some free online events and webinars ranging from coaching sessions to yoga to breathwork. 

There will also be some perks and discounts available which aims to help people with their day to day lives giving as it gives them access to a range of benefits such as one to one video therapy or delivered groceries.

Finally, a number of videos, podcasts and blogs, which provides a huge library of content on a range of wellbeing topics that people can jump in and out of depending on how they are feeling. 
2. Livitay Slack Community
Livitay are building a community centred around sharing stories, ideas and feedback about WFH life and managing your mental and physical wellbeing. 
3. Livitay App
The team has accelerated the development off their app to get it out in the next few weeks to help individuals for free. This will allow people to access tools and series on how to manage their mental and physical health as well as logging how their feeling. 
Needham said: "We are doing as much as possible for free to try and makes sure everyone has access to our resources."
Check out everything Livitay has to offer here.