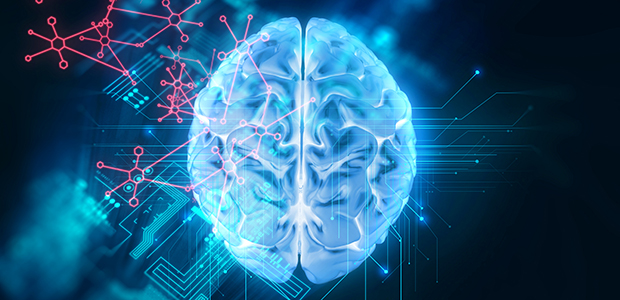 A helping hand for your business venture
Xilinx Ventures, the corporate venture programme of US technology company Xilinx, has invested over $125m in more than 30 global startup businesses over the last three years, covering technologies in data center, communications, machine learning, automotive, edge computing, and innovative silicon design. It therefore seemed an ideal port of call for this issue's Startups Launchpad feature. We caught up with Sagi Paz, Head of Xilinx Ventures, and Patrick Rundell, Manager at Xilinx Ventures, to find out more.
Paz explained that Xilinx has had a venture programme in place for over two decades, but has taken on greater importance in recent years as the company has expanded its offering and moved from solely developing chips to now also developing boards and providing complete platforms.
He commented: "As part of this move the developer community that Xilinx addressed changed as well - expanding from focusing on hardware engineers to also including software developers and data scientists. And to support this change, Xilinx ramped up its venture investment as a way to jumpstart an ecosystem around Xilinx's new products."
Paz added that any platform company success in the modern world is determined by the partner ecosystem around its products. Xilinx Ventures is one way to ensure that the ecosystem around Xilinx has the support it requires and that the power of the company's products within certain applications are showcased.
A shared vision
Xilinx invests in companies across the spectrum but does tend to focus more on early to mid-stage startups, but as Paz explained, the real x-factor in terms of whether a company receives investment is centred around a shared mission. "What's important is that we invest in startups that share our vision, which means that they have similar perspectives about emerging technologies and markets," he added.
"We look for situations where Xilinx is uniquely positioned to add value - which goes well beyond funding. So, we are looking for those win-win situations where Xilinx can really help the startup scale while also advancing our shared vision."
In terms of the levels of support available, Xilinx has a team of leading engineers and researchers who can provide technical support, very strong industry relationships, and a global sales force.  
Paz added that investments are viewed on a case by case basis, and every company needs something different. While some startups are looking for a technology collaboration, others may require assistance in getting their product to market.
"It's about making sure that each company gets the support it needs," he added. "Some companies don't develop products on top of Xilinx platforms, but are building technologies that can be relevant for us further down the line. So the relationship can be more at arm's length initially, and then after a few years, opportunities for closer collaboration may emerge.
"At the time of investment, we have a clear idea about the value we can add in around 60-70% of investment cases, and for the others, it usually develops over time. We always try to make sure that Xilinx, as an organisation, supports the companies as much as possible. Capital is important to make sure that they have the needed runways, but it is the added value that is going to differentiate us as investors. This is why we need to support them in any way we can."
The key role of startups
Rundell added that being involved within the startup ecosystem is vital to the Xilinx strategy. Within the Data Center, for example, there are many networking startups working to solve the challenges that come with the exponential growth of Cloud computing, including bottlenecks to move data between compute and memory resources. And those sort of startups and entrepreneurs are extremely important, as they are often aligned with Xilinx's vision of the evolution of data centre architecture where FPGAs enable low latency, adaptable platforms that accelerate the entire network stack.
"Therefore, being part of that startup ecosystem, working with companies across all stages, is extremely important," Rundell added. "And that is one reason our Ventures program is so important, we are getting a seat at the table at these innovative companies, and in return, we provide mentorship and roadmap alignment."
Furthermore, for sectors such as autonomous vehicles and ADAS, Rundell highlighted that Xilinx already has a foothold in mainstream vehicle applications such as infotainment and front camera solutions. However, if you look ahead at where autonomous vehicles are going, you see a massive transformation in how data is collected and analysed in the vehicles. New systems may include many cameras, sensors on both the inside and outside of the car analysing the vehicle path, providing driver alerts, and monitoring passenger health. Today, innovation in autonomous vehicles is predominantly driven by entrepreneurs and founders.
He continued: "We are really interested in automotive vehicle startups that take advantage of the programmable nature of FPGAs to make a more intelligent architecture within the car, fusing data from many different cameras and sensors in a central adaptable platform. Many of the bigger companies and OEMs are seeding a lot of that innovation out into the startup world, and therefore it is really important for Xilinx, through the Venture Programme, to get in touch and get close to some of these companies."
No company can establish an ecosystem by itself, and it takes a village to bring a complete solution to the market. Paz added: "Xilinx does really well at developing the fundamental platforms, but in order to innovate on those platforms and bring complete solutions to customers, you really need other players in the ecosystem. A big part of the Venture Programme is to make sure that we support the right partners that can bring those solutions to market.
"Xilinx does certain things really well, but startups can move even faster. We have the capabilities and the fundamental technology, and then you have the startups that are developing on top of that – and that is the ecosystem."
Case examples
Deep AI is an Israeli company that develops an AI training solution on top of Xilinx's Alveo boards - effectively offering faster and lower costs for AI training. They are working closely with Xilinx CTO labs, and the data center group, and receive support on both the technical aspects of the company as well as the business development side.
"Deep AI has been able to push their product to the market faster. The collaboration with Xilinx is enabling them to offer really robust performance to their customers, without paying the cost that is required to develop customized silicon," continued Paz.
"A lot of AI training startups are building their own silicon and that takes significant capital and time. What Deep AI is doing is focusing on what they do best - developing the algorithms required for the AI training - and then using our platforms to offer that solution to its customers."
Deep AI is expected to launch its product to the market in the next two to three months, after having only started a couple of years ago, so the fact that they are able to push a product to the market that fast shows how well this sort of collaboration can work.
Cortical.IO is an Austrian startup that is developing AI-based natural language understanding products that solve complex multi-language IT problems around message intelligence, document query, and media filtering.
"This is a company that I've gotten really close with over the last couple of years," Rundell added. "They have a unique unsupervised machine learning methodology that is based on the study of the way neurosciences work and the way that the brain stores and classifies the understanding of words. They've translated that into an ML algorithm that essentially allows them to process and understand text across any language, and that allows them to create IT solutions for customers with global footprints."
As part of its R&D, Cortical.IO discovered that Xilinx platforms could provide magnitude orders of improvement to their algorithms. What that means is, with this complete accelerated solution, they could increase the accuracy of their platform, improve the feature sets by adding more factors into their search algorithm, and all of this could be done without compromising on any sort of user responsiveness, or speed and quality of product.
Rundell continued: "They approached us and after some time working together and understanding the roadmap, we ended up investing in 2019. I think the benefits for Cortical.IO is quite clear. They have identified a product that they want to build, and since the investment we've been collaborating really closely to develop and market this solution on Xilinx Alveo."
Paz concluded: "We have over 30 companies in our portfolio right now and are constantly looking for great additional startups to invest in. Our goal is to make five to ten new investments every year."