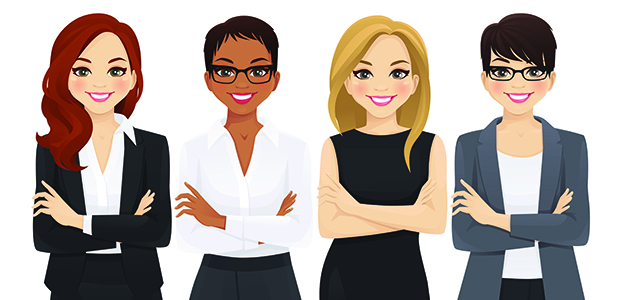 Helping female founders to blossom
When we speak of gender equality, we like to think, in 2020, that we've come a long way from the patriarchal society of days gone by. Which is of course true, however, when it comes to business there are still battles to be won and barriers to break down.
And when you crunch the numbers on the startup scene, that fact is borne out. Figures from the Unilever Foundry have shown that 39% of female founders frequently encounter sexism while running their startup. And of all the funds raised by European Venture Capital (VC)-backed companies in 2018, a staggering 93% went to all-male founding teams.
To find out more about the current landscape and what needs to be done moving forward, Startups Magazine caught up with Lu Li, Founder of Blooming Founders, a platform and ecosystem designed to help early stage female entrepreneurs and diverse teams succeed by expanding their network, providing business education, and facilitating access to investors and funding.
Early beginnings
Following a relocation to London in 2014, Li began attending networking events in order to get a handle on the city's business landscape. It was then that she noticed just how dominated by men that landscape was. As such she established a meetup group for like-minded entrepreneurial women.
She commented: "Through these meetups it made me realise a; just how many entrepreneurial women there were in London, b; how lonely most of them were and how hard it was to find other like-minded women, and c; all the challenges that these women were facing in their businesses."
It was then that Li took the decision to launch Blooming Founders, first as a meetup group, then as a host of more formalised and content-led events, and finally in 2017 as a coworking space. Li added: "After asking our community and establishing that there was some interest, we started a pilot space at the end of 2017. Following two pilots of around six months each, we moved into our permanent location in Shoreditch in November 2018."
Barriers and challenges
In the four years that Blooming Founders has been established Li has been at the coal face of the female founders' scene and as such, has first-hand experience of some of the challenges that women entrepreneurs face today.
One of those issues that might not immediately spring to mind and is specific to female founders, is combatting the sense of solitude that many of them face. Seventy percent of female founders are flying solo (a far higher percentage than male founded companies), creating a founder experience that can be lonely, hard and isolating. "There's only so much you can do on your own," Li added. "And in terms of knowledge of how to build a business, you can't know it all in the beginning, even if you come from a business background."
It's here that being part of a community and coworking space like Blooming Founders can be vital, as it places the founder within an environment with like-minded individuals who are on the same journey and are going through the same experiences. "When you realise that you're not the only one in your position, and there are other people struggling with similar issues, it keeps you on track and leads to brainstorming and people helping each other. So, a community and coworking space that's friendly, and where you can talk to people, is very important for motivation, communication and feeling good about yourself and the journey you are taking."
Speed of business development can also create issues for female founders. Of course, everyone lacks an element of knowledge when launching a startup, regardless of gender. However, Li explained that men have a far more care-free attitude to this lack of knowledge.
"The fundamental difference between men and women is that men don't tend to care that they lack knowledge. They may realise it, but the male trait is that they will go ahead and do it anyway. Women tend to research things a lot more in order to build up a base of knowledge to the extent where they feel confident enough to take the next step forward.
"There are pros and cons to this approach. On the negative side this holds them back, and it means processes are put into action later than they probably should. However, on the plus side, whatever they do is typically quite measured and sound. And as such research suggests that early stage businesses founded by females are more sustainable and more profitable because someone has thought things through from the beginning."
As we touched on at the beginning of this article, funding is also a major problem for female founders. Li explained that most are operating on their own and bootstrap their businesses in the early stages, and as such, growth of those businesses tends to be slower as there is less access to capital.
Part of the problem of course, is that a lot of the funding available is controlled by men, and it's obvious that if you're a woman innovating in a female focused area, for example female health, it's harder for men to relate to the product and therefore are far less likely to invest.
"VCs hardly ever fund solo founders," added Li. "And if you add to that the fact that you're female, then you are about as far away from the ideal founding team (which for VCs would essentially be two men) as it's possible to be."
This is to say nothing of the unconscious and conscious bias that is still creeping into decision making. VCs will for example, see something like a woman having a child as a major risk factor and can be the difference between a startup securing funding or missing the cut altogether.
Advice
All that said, Li added that as a female founder it's important to ask yourself if you actually need funding in the first place. "VC funding isn't the be-all-and-end-all," she said. "And if you receive some it doesn't then mean that it will all be plain sailing for your business. VC funding comes with a lot of caveats so it's important for female founders to be aware what it means and whether it's appropriate for them.
"It's important to build the business you want and try and be as self-sustaining as possible. Then you can get investors on board to help you scale. Everything in between is slightly dangerous ground and you could end up wasting a lot of time. It can take six to nine months to fund raise and you might be better off spending that time trying to sell your product, and that will tell you whether you have a viable proposition."
As mentioned earlier we have come along way with regards to gender equality. However, Li concluded that we're still in the very early stages and there's a lot of work to be done. "When I started building Blooming Founders everyone thought I was starting a charity," she said. "Fortunately, that attitude has changed now and we're recognised as representing a significant business opportunity.
"We're working hard on establishing how investors, corporates and female founders can work together. So, hopefully in a few years' time there will be a clearer structure of support for women at different stages of their business journey to ensure they get the best outcomes possible. We want to support a particular demographic, but it needs to be sustainable.
"For example, people that work with me are quite ROI driven. It's important that women aren't supported purely for a CSR exercise and just because it's the right thing to do (which it is), but more driven around innovation where people are looking to get something out of the activities that we do.
"It's important to note that the number of self-employed women is growing (around 45% in the last decade). So, for a lot of institutions, that market and opportunity is becoming very interesting, as the cake is getting bigger and new business owners are getting added to the landscape - so there's huge business potential in engaging with that new demographic."