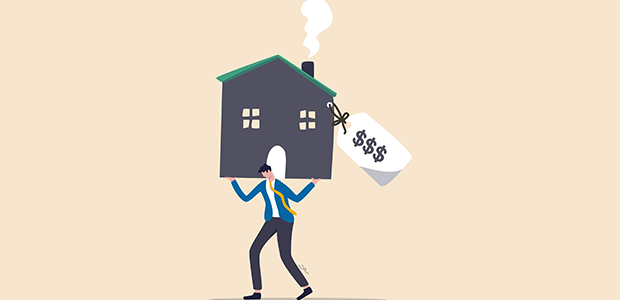 Hello Neighbour secures £2.5m in Series A funding
Hello Neighbour, a UK full-service property lettings and management company powered by technology, has announced the completion of a £2.5 million Series A round, with a majority stake from Surebind. Backed by private and institutional investors, the latest raise brings total funding amounts to £4.8 million.
Revolutionising the property lettings market
In an era of high interest rates and even higher mortgage prices, around 5 million UK households are renting their home. But cost rises affect both renters and homeowners. And today's landlords have had a tough choice to make – let with a high street agency and face expensive service fees; or go with a cheap online provider and manage legal, compliance and maintenance matters without any real support. By combining technology with first-rate customer service, Hello Neighbour are proving to be the hybrid solution that landlords and tenants are turning to.
Hello Neighbour's rapid growth
Hello Neighbour was founded in 2018 by brothers, Richard Jenkins, CEO and Mike Jenkins, CTO to combat the lack of transparency and fairness for tenants and landlords in the UK rentals sector. Their approach to offer a simpler, fairer, and faster approach to property letting and management is paying off - Hello Neighbour are already serving over 1,200 landlords; onboarding nearly 200 new properties a month; and have registered more than 100,000 tenants on their platform.
With their own proprietary data, greater tech efficiencies and without the overheads of a high street presence, Hello Neighbour are making letting a property more affordable than competitors too. The company save landlords up to 73% of fees compared to traditional high street letting agents. They are approximately 35% cheaper than typical online letting providers and 42% less than other hybrid operators (technology with customer-service).
Investment into technology and further expansion across the UK
Hello Neighbour currently covers London and Greater London (anywhere inside the M25) Brighton, Oxford, Guildford and Reading in the UK. This latest funding round will enable the firm to expand further into the UK rentals market and continue its growth trajectory. It also allows for investment in its technology promoting the release of a series of complementary services.
Richard Jenkins, CEO, Hello Neighbour said: "Home renting is such an important part of so many people's lives – for both tenants and landlords. We realised that we could make a real difference to millions of people, in an industry that seemed like it could benefit greatly from new thinking and new technology."
"2023 has been a year of enormous growth for Hello Neighbour. Our technology can now seamlessly manage large numbers of tenants and landlords, empowering our team to focus on delivering an exceptional level of service. We thank our existing shareholders who have supported us so well and welcome our new shareholders who join us at an exciting time.
"By saving landlords time and money when they rent their properties with Hello Neighbour, we're enabling more and more tenants to secure wonderful homes."
Hello Neighbour's chairman, Phil Shelley (former Vice-Chairman at Barclays Investment Bank) shared his views: "I am delighted that we have been able to complete this fund raise and secure the next phase of Hello Neighbour's growth. There has never been a more pressing need for letting to be better and cheaper, and Hello Neighbour is doing a fantastic job in delivering that. I am confident we have the team and the resource to grasp the opportunity to change lettings for good."