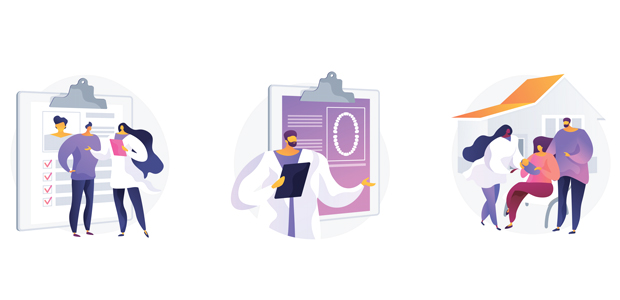 Health sector unersies its future with new technologies
The application of artificial intelligence to automate diagnostics is one of the solutions that are already being implemented. DES2021, in collaboration with EIT Health, has brought together experts from companies such as T-Systems Iberia, Novartis and Ferrer to analyse the impact of technology on the health and pharmaceutical sector.
Health and science have been two aspects that have gained prominence over the past year due to the Covid-19 pandemic, which has in turn led to an acceleration in health research and rapid evolution in patient care techniques through the application of various technologies.  
The DES2021 included the Healthcare and Life Science Forum, organised in collaboration with EIT Health and dedicated to understanding the impact of technology on the healthcare and pharmaceutical sector. Pablo Camba,Expert Sales Healthcare of T-Systems Iberia, highlighted how well current, mostly public, health systems work for urgent acute episodes, as they are reasonably quickly addressed withan effective response, but perhaps 'inadequate' for patients with chronic episodes, where waiting lists hurt the ability to receive agile and prompt treatment from users who need it. And that is one of the challenges facing the sector, to increase the quality of its service with those users and, in addition, to seek ways to make such systems sustainable over time. 
To solve this situation, Camba defended in DES - Digital Enterprise Show 2021the use of technology to reduce those costs and, inparticular, with artificial intelligence for diagnostic automation, for which it is also necessary to centralise and simplify access to patient information. In addition, with access to this information, the expert has also advocated the use of tools that effectively handle that information to reduce administrative management time and thus make medical decisions more efficiently.  
In this sense, Julio Mayol,Medical Director of the San Carlos Clinical Hospital; María Gálvez, CEO of Patient Platform; Itziar de Lecuona,PhD Universitat de Barcelona (UB), and Blanca Jordan,Health and Responsible for Life ScienceConsulting for Southern Europe for Atos Spain, also shared their vision on the introduction of technology within patient care. Experts concluded that there are two approaches, one user-centered, offering patient-facing technological solutions that facilitate access to treatments as in the case of telemedicine; and another in which the business model focuses on giving value to both the hospital and the patient, optimising resources through the use of predictive technologies, information management and also artificial intelligence, which can be useful, for example, in cases of assessment for medical testing, in order to provide the most efficient care possible to the patient and thus reduce the high costs of them for hospitals. 
The pharmaceutical industry and the creation of an ecosystem aimed at disease prevention
After a year in which they have had to accelerate their research and production processes, pharmaceutical companies have analysed in DES2021 what the situation of the pharmaceutical sector is and what are the challenges they face. Ricardo Castrillo,General Manager of Ferrer, Paloma Cabello,chair of the board of directors of HG Beyond Materials Science, Olga Fidalgo,Responsible Partner Life Sciences of KPMG in Spain, and César Velasco,Head of Innovation of Novartis have agreed that the pharmaceutical industry is on its way to the development of a "patient journey", a journey in which the sector is reinvented and in which more value is to be provided to the user, beyond being a simple provider of treatments and cures of diseases, with the aim of creating a valuechain that includes, among other factors, work in disease prevention.
They also pointed out that, perhaps, compared to other sectors, the pharmaceutical industry is lagging behind in the implementation of technological tools, but at the same time, the sector has been able to develop a vaccine in record time, using new techniques that, only a few months ago, were in a very primary phase.