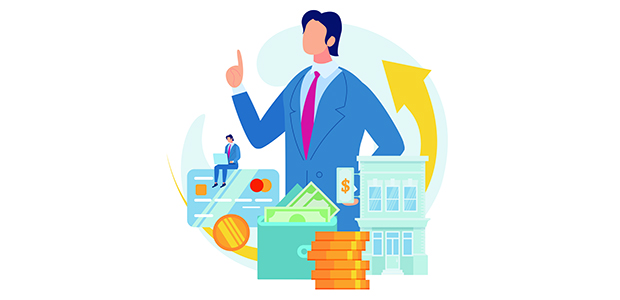 Has the budget announcement promised enough support for crisis hit SMEs?
Today saw what we had all been waiting for, the budget announcement from the Chancellor Rishi Sunak - but what does that mean for the economy and small businesses? 
We spoke to a few startups to gage the reaction from small businesses, and how they feel after today's announcement and what this may mean for them as the Government announced an offering to help SME's develop digital skills with expert training and 50% off. 
Digital startup expert and Founder of BuyBritain.com, Michael Oszmann has given us a reaction, as he questions the government's Help to Grow scheme, which aims to help tens of thousands SMEs with mentoring and the government is said to be contributing 90% of it.
Michael said: "In a time of crisis, I don't think an 'MBA-style' training scheme is what SME's need right now. They are extremely busy and stressed just staying afloat. In more normal times, this could be a great initiative to boost productivity but right now, I think that our SMEs need simpler & more direct support and funding in the form of grants or adjustments to taxation.
"We don't train SME owners to become accountants; we give them easier, more innovative accounting software. So I like the idea of financial support for new digital software services but I don't yet see how the training will add immediate value in our current economic crisis. I would like to know which software platforms will be eligible for government support? Will British tech start-ups be in-line for government cash to provide SMEs with this support? Or will it mostly go to the Silicon-Valley titans?

"While well intentioned, I fear that this is more likely to benefit large management consultancies and universities involved in the training, than the small businesses it's aimed at. In the UK it is still extremely hard to get start-up or growth funding for your small business. So I think that direct government support to improve the availability of capital for growth would have a far greater impact for businesses than a training scheme."
Anil Stocker, CEO at Business Lender MarketFinance commented: "The UK economy is in the biggest slump in over 300 years. We need the help of business as part of the recovery. This is the time businesses need confidence, confidence to invest for the future. The announcement of the Recovery Loan Scheme of £25k to £10m is a step in the right direction.  These will enable businesses to plan for the future, rebuild their working capital and strengthen balance sheets. They can now look beyond stop-start lockdowns and plan for the future. At MarketFinance, we have provided over £3b to UK companies and we know they are in it for the fight to protect and lift off their businesses. They want to become more digital, hire people, grow and make their communities prosperous. Banks have had a challenging time meeting the demands from businesses but as a fintech lender, we are proud to be here and support UK companies."
UK businessman Simon Dolan and Founder of the Fighting Back for Business Campaign said: "Businesses up and down the country have experienced extraordinary pressures and losses due to the Government's shambolic pandemic response, with many unable to trade since March 2020. We hoped that the Chancellor would today offer up a desperately needed lifeline for SMEs by scrapping repayments on Government-backed business loans. Once again we have been disappointed.
"Instead, the Chancellor has announced yet another Recovery Loans Scheme to replace the utterly destructive Bounce Back Loans and Business Interruption Loans schemes when they come to an end. This announcement represents nothing but lip-service, and will do little to alleviate the immense economic pressures SMEs are under. The first step towards a thriving economy post-coronavirus hinges on businesses still being open and not weighed down by looming loan repayments. The chancellor's failure to recognise this is likely to lead to a new tidal wave of insolvencies and business failures this year. Not a single business would have wanted to take out covid business loans, and many did so under the assumption that they would be trading once again within a couple of months, not still waiting for clarity and certainty a year later. If the government doesn't step up, then struggling small and medium enterprises will disappear."
Finally, Mike Rhodes, CEO of mobile marketing consultancy Consult My App said: "Sadly, today's Budget shows that our leaders are not willing to go the hard yards in ensuring our economy bounces back from the drastic effects of the COVID-19 pandemic. Whilst today's statement pays lip-service to a number of sectors, ultimately the government's latest policies will fail to prepare British industries for the difficult future ahead.
"Grants to help retailers bounce back and revive the high-street for instance, may go a short-way in securing and protecting jobs, but the money would have been better invested into their digitalisation. High-street retailers need to be given grants that will allow them to digitise, build websites, market apps and ultimately appeal towards the now fully-digital consumer. By failing to help retail, hospitality and construction industries to digitise and evolve for the future, we're holding them back from galvanizing on the opportunities that many other industries, such as Gaming, FinTechs and Leisure businesses are reaping the benefits from. 
"With that said, this government's investment in Britain's young workers and traineeship schemes is greatly encouraging. As a CEO in a booming-tech industry, the prospect of bringing on eager young talent is something we're greatly looking forward to! Going forward, the government needs to prioritise making our SMEs innovate for the future! The UK has long been a world-leading tech hub, but this now needs to be backed with noticeable action that can help businesses evolve for the digital-based future."