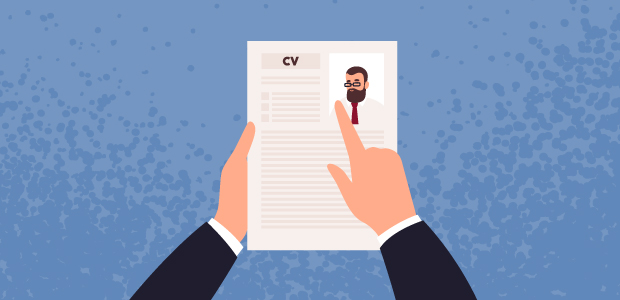 Guide: Recruitment, workers' rights and business immigration
Once you have the paperwork in place and guidelines established, it's time to start bringing staff on board. There are a huge range of different legal factors to consider when recruiting, not least the laws around equality and right to work, so this week, we look at recruitment, workers' rights and business immigration.
Recruitment and hiring laws
Whether you do so through an agency or in-house, recruitment is a place where the decisions you make and the actions you take are closely dictated by the law.
 
The job advert you write, the interview questions you ask and the way you store candidate data must not breach discrimination or data protection laws. You can, of course, ask creative and probing questions, but potential liability lurks if you stray outside employment legislation.

To comply, it is a business's responsibility to prevent discrimination based on an expanding range of characteristics. These are known as 'protected characteristics', and are currently as follows:
disability

race (including colour, ethnicity, nationality and national origin)

religion or belief

age

sex

sexual orientation

gender reassignment

marital or civil partner status

pregnancy or maternity.
To prevent discrimination against people who fall into these categories in the recruitment process, you cannot:
State or imply in the job advert that the job can only be done by certain people

During the interview, ask questions about health and disability or about plans/details of pregnancy, children and marriage. The exception to this is if you are asking about reasonable adjustments you may need to make to facilitate the job/interview.

Ask for someone's date of birth, unless the job requires them to be over 18

Ask about spent criminal convictions

Ask about trade union membership
Employing people with protected characteristics – positive action
If a number of candidates are looking good for a role but you'd like ensure equal representation, you can choose a candidate with a 'protected characteristic' over one who does not – after all, this is how industries become diversified. However, this is only on the stipulation that:
People with that characteristic are underrepresented in your particular workforce, profession or industry

In general, someone with that characteristic suffers a disadvantage connected to that characteristic (e.g. people from a certain ethnic group aren't given jobs in your sector)

You are making the decision on a case by case basis and not because of a certain policy
You can't select someone who is less suitable for the job just because they have a protected characteristic. You should always choose the best person regardless – it shouldn't amount to 'positive discrimination'.

The exception to this is when you interview candidates with disabilities. In this situation, if a disabled person and an able-bodied person both meet the job requirements, you can treat the disabled person more favourably.
Employers' liability insurance
Unless you employ only closely-related family, once you are an employer you must take out employers' liability insurance up to £5 million to cover any compensation you may have to pay to staff who become ill or die as a result of your employment. This step is vital, as you can be fined £2,500 for every day you don't have proper insurance.
Register as an employer
You also need to register with HMRC (Her Majesty's Revenue and Customs) when you become an employer. Even if you are the only employee, this is still required under law. You can't register more than two months before you have to start paying someone, but once you have an employee you must register before their first payday.
Salary and pensions
It is likely that you will have thought about employee salary as part of your pre-hiring process, but it is important to remember that the salary must meet at least the national minimum wage.
As an employer, you need to set up and manage a workplace pension scheme. Enrol and make an employer's contribution for all staff who are aged between 22 and State Pension age and earn more than £10,000 per annum. The rules around opting out of a pension scheme can be complex – if you are planning to opt-out, it's recommended that you ask for legal advice to help you with the process.
Types of employee and workers' rights
All of your new staff will be subject to employment checks and workers' rights, many of which differ depending on employment status.
The main types of employment status are:
Worker

Employee

Self-employed
To give a brief overview, employees are entitled to the core legal protections, including:
The right not to be unfairly dismissed

The right to a statutory redundancy payment and sick pay

Statutory notice periods
Workers aren't entitled to these, but both employees and workers are subject to working time protections/general working protections, to include:
Paid annual leave

Rest breaks

Maximum working weeks

Minimum wage
People in both of these categories are also, if they qualify, entitled to employer pension contributions under the auto-enrolment rules.
The genuinely self-employed do not get any of the rights above – so be careful when labelling any of your employees as 'self-employed', whether they are or not.
Employment checks
Once you have decided who to recruit, you must confirm that your new staff member has the legal right to work in the UK. In certain roles, employees will need to have a Disclosure and Barring Service (DBS) check. These checks are necessary, and if you don't show that you've carried them out, you could face serious financial penalties or even imprisonment.
Some other checks are commercially important, such as finding out whether potential employees have 'non-compete/dealing/solicitation' restrictions which could prevent them performing their role in full.
Business immigration and your employees
If you're working to find the best talent you will want to prepare to work with the Home Office and United Kingdom Visas and Immigration (UKVI) to hire your employees.
It is likely that if you're hiring from outside the UK/EEA and Switzerland, your business will need to apply for a visa sponsor licence via the Points Based System, even if their work is going to be voluntary or unpaid.
Sponsorship licence applications can be intensive, involving audits by the Home Office, sponsor responsibilities and sending off supportive documents. For this complex sponsorship licence process, we recommend getting some legal advice about how to best make it through the system, and how to stay within the rules of sponsorship once you have employees on your staff. 
Getting started with hiring and remaining compliant with all the laws and rules is essential when putting together a company that will run smoothly and positively for your employees. Next time, we look at how to stay on the right track when it comes to performance management, sickness and absence and incentivising employees.