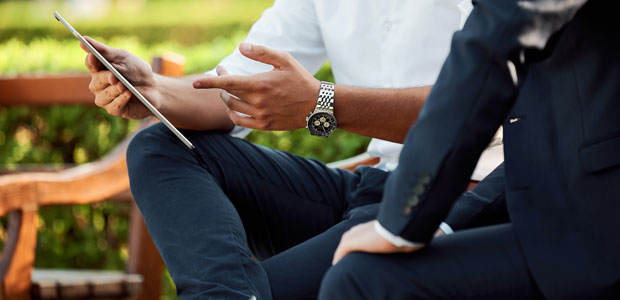 A Guide On How Your Business Can Reap The Benefits Of Automation
When you run a business, you aim to maximise the profits from your operations. To achieve this, you can consider automation to unlock the benefits of the constant technological advancements taking place. In this guide, we show you how your business can reap the benefits of automation.
Improves Productivity
One of the major benefits of automation is increased productivity in the organisation. An automated system can handle a heavy workload efficiently, and all targets can be met as expected. Automated operations can resolve different issues often encountered along the production line. You can use the job scheduling software to determine the production targets you want to meet at any given time. 
In today's digital world, computers can be programmed to switch to the next job task without any human intervention. This will help your company improve productivity by removing downtime which can affect output. This will also reduce the number of hours put into ensuring that the quality of your products is maintained and improved upon. Once you establish your job schedule, the software will execute all the commands seamlessly, thereby eliminating operator errors.      
Helps You Focus on Your Core Business
Many business operators spend a lot of time on human resources management, and this often leads to a situation where they lose focus on their core business. You can overcome this challenge by using special software designed to streamline HR processes for small and mid-sized businesses to improve productivity. Automating your HR offers many benefits since it allows you to streamline HR functions like onboarding, PTO, payroll, and tracking using a simple platform. With the right tool, you can overcome the complex challenges of managing people while at the same time keeping your business compliant. 
Reduces Operational Costs   
Every business aims to increase profitability, but this can only be possible if it lowers its operational costs. Automation software reduces labour costs by eliminating the demand for many people to perform a task that can be automated. For example, sales automation software can process large volumes of data which may require several people if the task is performed manually.   
Automation also greatly improves customer service since buyers can use options like chatbots to get the information they may need before purchasing specific products or services. When you use this method to engage with your customers, they can get timely responses regardless of their location. 
High Availability
Many companies are increasingly conducting their business online to perform routine tasks like reservations, order entries, payment processing, shipping orders, and others. This means the business can be conducted 24 hours a day. Without automation, your venture will suffer. Your website cannot be unavailable for a few hours since this can cost you thousands of dollars in lost revenue. Furthermore, the unavailability of your business online will tarnish its image. 
With automation, clients from diverse backgrounds can shop online and process payments without the need for any human interference. A centralised management system can resolve different issues that may be encountered by customers when shopping online. In other words, customers can enjoy unlimited shopping which is good for your business. 
Increase Reliability
Increased reliability is the cornerstone of effective automation in business. When you deal with large volumes of data, this is where automation comes in handy. Some operations include repetitive, boring, and error-prone activities that often impact the quality of work. When you use the appropriate program to perform these tasks, you eliminate the human factor and subsequently process errors. 
Automation helps ensure that all activities are completed successfully. It also ensures that data input is correct and no work is forgotten. A network of multiple systems can also handle data from different geographical locations regardless of the complexity of the task. Most of the tasks can be performed by automation software thereby relieving the workers from performing manual tasks that are often boring and repetitive. 
Optimising Performance
Automation enhances performance, especially of employees who work remotely. If you manage a team of employees who work from home, then you should get the appropriate software that can help you monitor their activities. With better systems, employees can manage complex tasks with relative ease. The other benefit of automation is that it enhances tracking which makes it easier for management to monitor productivity.
Automation offers many benefits to your business that include reliability, improved product availability, and increased performance. More importantly, the right tools can help you focus on your core business which helps promote the growth and development of your venture. However, you should also understand the challenges that can be caused by automating your operations.