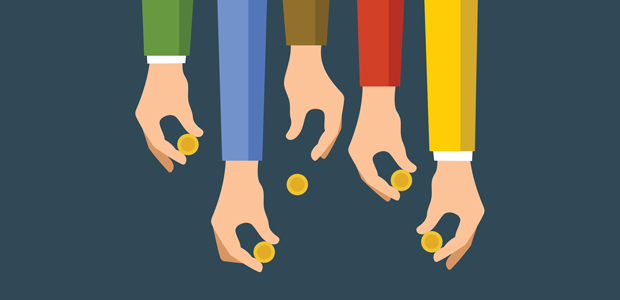 A guide to getting investment-ready
The values of tech companies are skyrocketing, and generally outperforming the rest of the market. With plenty of cash looking for a sound home in growing businesses, the time is now for tech companies. So, how can they bag the best investors to back their technology?
The changes required to working practices during the pandemic provided tech companies, especially those specialising in hardware and software development, with a chance to shine and a platform for growth. It's unlikely that this trend is a flash in the pan, with many investors on the lookout for the next Microsoft or Amazon, aiming to invest early and benefit from significant growth.
An important first step for startups looking for an investor, is to reach out to their professional networks. Bankers, solicitors or accountants may well have existing client relationships with potential investors or business angels (individuals providing capital in exchange for convertible debt or ownership equity) and could be well-placed to make introductions. Corporate finance specialists will also be able to provide valuable advice and support around raising capital for growth, or with a potential business sale.
To ensure they are targeting investors with the right expertise and portfolio experience, tech startups should also aim to develop their knowledge of key trends within their marketplace. In particular, they should explore investors that are currently buying up similar companies. This may involve simply reading trade magazines, but businesses could also consider speaking to similar companies that have been successful at securing investment.
There are a number of options available to startup owners looking to fund their growth trajectory. It's worth bearing in mind that the best choice for the business will depend on what stage it's reached on its growth journey. For example, venture capital investors tend to prefer targeting more mature businesses with proven technology solutions. For startups with an idea and plans for growth, for example, for a new app or software solution, which often require large volumes of cash, it may make more sense to approach a business angel. Other funding options include crowdfunding, pension funds and venture capital trusts (VCTs).
In order to make their business a valuable proposition for potential investors, it's important that startups spend time and money strengthening their back office, rather than simply investing cash in the tech development itself. For example, this may involve protecting their intellectual property by obtaining patents, registering trademarks or ensuring finance functions are working efficiently. They should also review employment contracts, ensuring that valuable employees have a notice period, and the business may wish to consider putting in place restrictive covenants for particularly 'valuable' members of staff. Enterprise Management Incentive Schemes can also prove a tax-efficient way of incentivising existing employees to stay and grow the business.
Business owners should also explore ways to secure long-term income streams. For example, manufacturers could look into securing contracts with existing customers for long-term maintenance services. Even if the business is currently loss-making, this approach can demonstrate to potential investors that it is moving towards a healthy profit.
Startup owners should also investigate ways to differentiate themselves from others in the marketplace and secure positive publicity. This might involve entering industry-focused awards, securing a mention in the trade press and/or presenting at seminars.
When it comes to maximising the investment value of a tech startup, preparation is the key, as any investor will want to do due diligence on the business to properly assess the risks and opportunities. For many businesses owners, it can prove challenging to juggle their day job alongside the need to provide timely and accurate information and documentation about the company. Undertaking a thorough review of the business at an early stage, including any potential risks and considering how they can be mitigated, is key to getting investors on side and maximising value. Seeking expert legal advice from specialists in the field can also pay dividends in the long-run, who will have a strong understanding of best practice in the field, making it faster and cheaper to get the business investment-ready.
For emerging tech startups, there are significant pots of cash available in the marketplace, however, effective planning is key to securing a slice of the available funding. With an early focus on due diligence and by putting a robust plan in place, startup owners can take advantage of the tech investment boom and fund their growth journey.