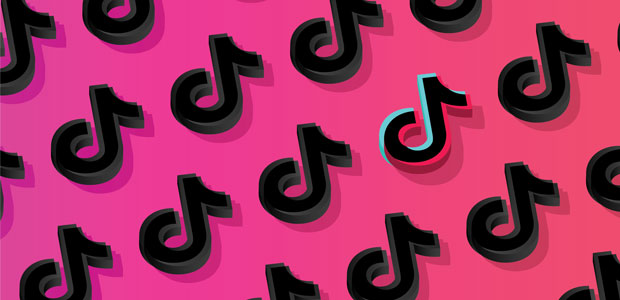 A guide for entrepreneurs growing their social presence
As TikTik consumption is increasing, we spoke to someone with expertise, Cat Anderson, Head of Marketing EMEA at Sprout Social on why B2B startups should bother with TikTok, and how entrepreneurs can work on growing their social presence.
There's no doubt TikTok is having a moment, but there's a perception it's  just for B2C brands. Can you give us some insight on why B2B brands need to take advantage of TikTok as well?
Despite historical sentiment that there's no place for B2B brands on TikTok, recent data suggests otherwise. More than half (55.1%) of the platform's global user base is now made up of  those aged 25 and older, which challenges the perception that TikTok is just for Gen Z. Research from Sprout Social has also found that 45% of marketers are now intending to focus on TikTok over the next 12 months.
And, why in particular is it useful for Startup B2B companies?
TikTok is great for B2B startups that may not have as many opportunities to create brand content due to budget or personnel restrictions. TikTok and social commerce can act as the perfect leveler between startups and big corporations, as it is ultimately about how audiences react to content, not who has the biggest budget. TikTok provides them with the tools to make equally impactful and ultimately, lucrative content. This transforms the way in which they are able to connect with their customers by providing new, exciting, and unfiltered ways to communicate with the people behind the businesses.
Historically B2B has been known as being impersonal and lacking authenticity, why is this changing?
TikTok is inherently personal, creating specific one-on-one human interactions—and this ability to cultivate meaningful engagement is just as critical for B2B brands as it is for B2C. It's a trend that's gathering momentum in the B2B space – in their 2021 book, Humanising B2B, Paul Cash and James Trezona argue that corporate buyers are increasingly demanding a more authentic, personal experience from vendors – they want to buy into companies, not just buy from them. Focusing on the people buying B2B products/services and reaching out to them in spaces where they naturally consume content, such as TikTok, can help stand out from campaigns on other channels.
What kind of impact could an increased TikTok presence have on a B2B brand's sales and growth?
TikTok's own research points to the trust users have in the products and services featured on the platform. They report that 37% of users discover a product on the app and immediately want to buy it, while 29% say they weren't able to buy something that was trending on the platform because it was sold out.
Perhaps most importantly of all, 73% feel a deeper connection to brands they interact with on TikTok compared to other platforms. If B2B marketers can harness this in the right way it can transform their sales pipeline.
What are the three key ingredients B2B startups should include in their recipe for TikTok success?
1) Encourage engagement by amplifying user-generated content
First, it's important to recognise the role that user-generated content (UGC) has to play.
People have always gravitated toward the recommendations of their friends and family over brand advertising and this is no different on social media.
Here lies the power of UGC.  The content created and shared by the users based on their experiences, opinions, ideas, or feedback has become the holy grail of social media marketing, proving to be extremely effective in overcoming current marketing barriers, increasing credibility and building trust.
UGC also enables conversations between brands and consumers, helping to grow an engaged community, develop and deepen customer relationships, and drive greater brand loyalty.
A great example of this is Square, whose feed is a showcase for the small businesses that use its product. Whether its intricate craftsmanship, a great business story or just good fun, Square lets its customers do the talking for them in a way that's truly authentic and engaging.
Provide customers with behind-the-scenes access
According to the 2022 Sprout Social Index, 32% of consumers rank authenticity on social media as the most important factor when influencers and creators share brand content. Further, it also found that more than a third want to see more authentic, less produced videos from the brands they follow.
Providing these transparent, unique insights can create deeper levels of engagement by humanising your company. It allows your audience to get to know the people behind the brand, making content feel more genuine. By sharing clips of office pets or days in the life of leaders, companies can provide their audiences with an extra sense of inclusion, like Apex Motion and Sage have done to great effect.
3) Invest in a social data and insights strategy
Of course, no content campaign can be run blindly. Instincts and inclination can only take a company so far – like any successful business strategy, TikTok marketing will be most effective when it's driven by real data.
When marketers have a grasp on social data they better understand what's working and what's not, allowing them to make strategic changes that will actively improve outcomes .
Which hashtags are your audience most likely to engage with? What times of day are your audience most active on social media? What length of TikTok videos perform best? By taking the extra steps to answer several important questions using real data, you'll be well placed to optimise your content, boost your social media performance and reach your goals.
What would you say to startups that have thought about starting a TikTok presence but haven't taken the plunge yet?
The statistics for TikTok speak for themselves. The platform celebrated a milestone of one billion active monthly users in 2021, a figure that's expected to rise to 1.8 billion by the end of 2022 and will only keep growing.
For startups the opportunity is clear, TikTok is their chance to separate themselves from their competitors by lifting the veil and giving their audiences the authentic content they desire. But they need to act now in order to get ahead of the B2B marketing curve. As more brands tune in, there will be greater competition for engagement which is why the best time to start building an audience is now.