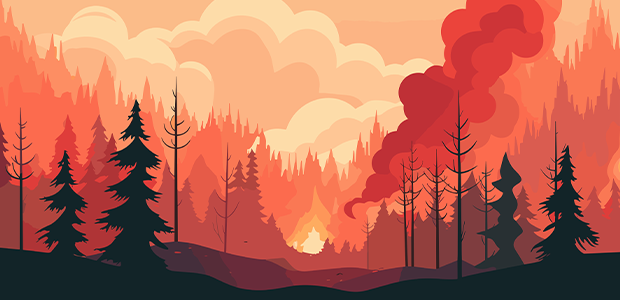 Guardians of the Forest: Dryad's wildfire detection system
With climate change causing some of the hottest summers on record, wildfires are on the rise, causing distress, destruction, and devastation globally.
Italy, Greece, Hawaii, and Tenerife are a few of the many areas that faced these atrocities in 2023 alone. The Tenerife wildfires are the worst fires that the Canary Islands have faced in over 40 years. Unfortunately, the prevalence of wildfires is here to stay, but with the prevalence of these atrocities has led to the increase of startups in the 'firetech' sector.
Dryad Networks
Meet Dryad Networks, an environmental IoT startup that is on a mission to greatly reduce the reaction time for tackling wildfires. So, how are they aiming to do this? The startup has made its mission to develop a large-scale IoT network that allows public and private forest owners to monitor, analyse and protect the world's largest, most remote forests.
Catching a fire early can be the difference between pure devastation and destruction, and being able to conserve large amounts of green areas. Research conducted by Biddle et al. from The Australian National University found that a one-hour reduction in response time actually reduces the frequency of large fires by 16%.
Dryad's solution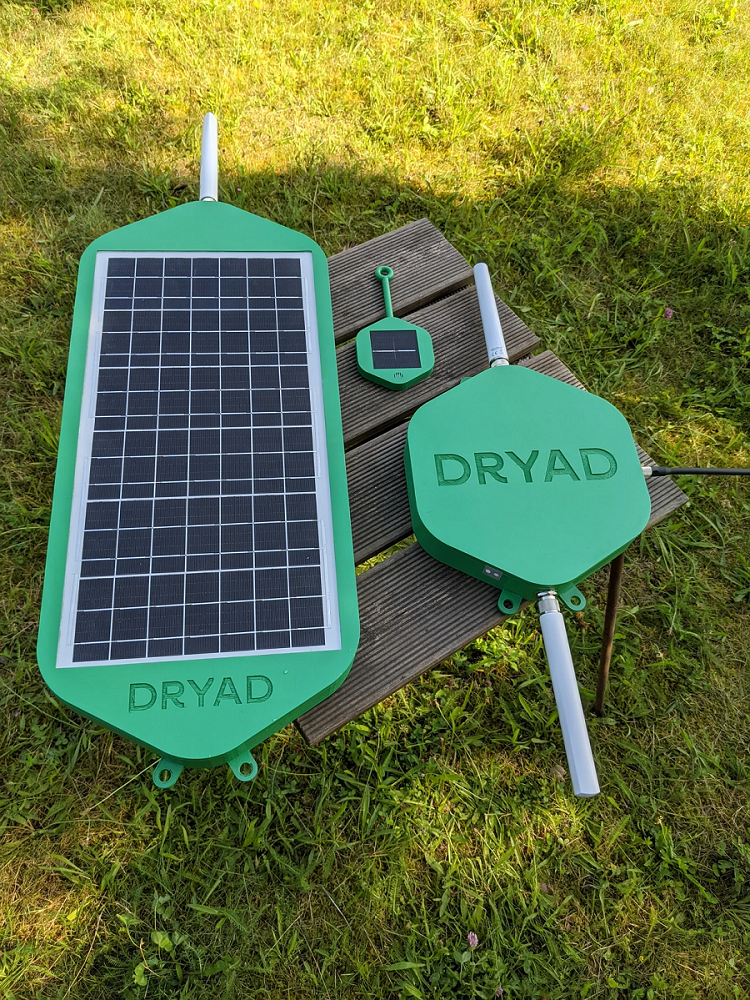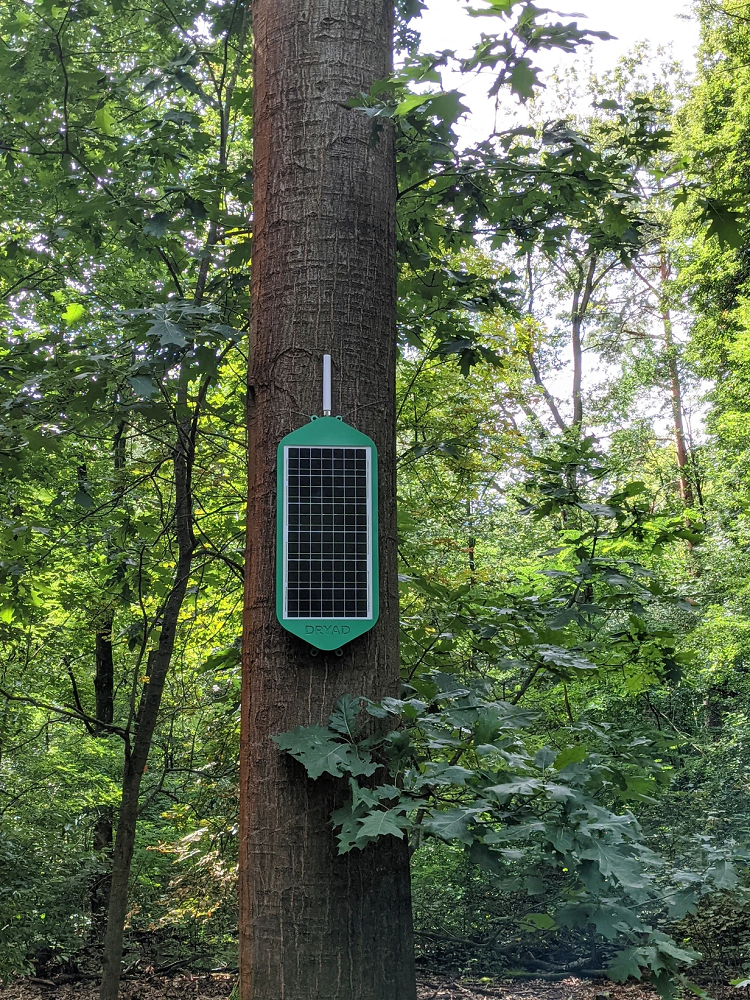 Dryad has developed Silvanet, a wireless environmental sensor network based on LoRaWAN: the open standard for long-range radio IoT networks. Its patent-pending distributed architecture enables large-scale deployment in areas that don't have existing network coverage. Data collected in the network is processed using cloud-based data tools for analytics, monitoring and alerting.
The Dryad Silvanet provides ultra-early fire detection, sensing carbon monoxide, hydrogen and other gases emitted by pyrolysis in the early stages of a wildfire, giving firefighters valuable time and a chance to extinguish the fire before it spreads out of control.
It also offers forest health and growth monitoring, providing actionable insights based on live data gathered from wildfire sensors and compatible third-party sensors.
Early fire detection enables firefighters to extinguish wildfires before they spread. This can:
Dramatically reduce the costs of firefighting

Prevent economic damage

Save human lives, as well as saving the lives of many wildlife

Reduce risk and insurance
Silvanet also enables forest owners to monitor the health and growth of the forest:
Creating reliable, repeatable data collection

More effective forest planning

Prevent diseases and counter droughts

Optimise tree growth and return on investment.
Speaking with Carsten Brinkschulte, CEO and Co-Founder, he commented, "I have spent the majority of my career in the telecommunications industry, with a focus on mobile network infrastructure. Having overseen three exits in my career so far (one to BlackBerry, one to Twilio, and one to AIM-listed DAT Group), I wanted to use my skills and experience to help tackle one of the greatest challenges of our time: climate change."
Wildfires are caused by an alignment of factors, including temperature, humidity, and the lack of moisture in 'fuels', like trees, shrubs, grasses, and forest debris. All these factors are a result of the same thing: climate change. Wildfires are not only caused by climate change, but at the same time, they harm the climate further.
Brinkschulte said: "Wildfires account for 20% of all global CO2 emissions, which is around the same amount as all transport emissions combined. As record-breaking wildfire destruction every year attests to, this is a growing problem that needs to be addressed. 
"While some wildfires are naturally occurring, more than 80% are human induced, primarily through arson, reckless behaviour or machinery and infrastructure malfunctions. If we were able to address these, it would have a huge impact on CO2 emissions and therefore on climate change too."
Through this drive of wanting to tackle the greatest challenge of our time, Dryad was born. Brinkschulte explained: "We believe that our innovative solution can revolutionise the way we address this pressing issue. By leveraging advanced IoT mesh networking and gas sensor technologies, Dryad Networks has developed an ultra-early wildfire detection system that provides real-time alerts and precise information, enabling authorities to respond swiftly and effectively. We call this solution Silvanet, silva being Latin for 'forest'.
"Our AI-embedded sensors are designed to detect even the slightest signs of a fire, enabling early intervention and preventing the spread of wildfires. By detecting fires during the initial smouldering phase, before they have a chance to escalate, Silvanet provides a crucial window of opportunity for firefighters to respond swiftly and effectively.
"In addition to its rapid detection capabilities, Dryad's Silvanet also boasts impressive accuracy. The AI algorithms constantly analyse data from the sensors, distinguishing between natural phenomena and potential fire threats. This ensures that false alarms are minimised, allowing emergency services to focus their resources where they are truly needed."
In such a crucial time, where wildfires are ravaging the greenery that is left on the planet, startups in the firetech sector like Dryad are a saving grace in the battle to minimise the destruction that these wildfires cause.