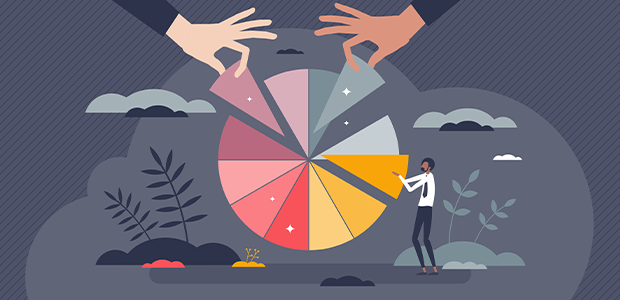 Gresham House unveils institutional private equity fund for UK growth firms
Gresham House, a specialist in alternative asset management, has initiated a new limited partnership aimed at facilitating institutional investment in burgeoning companies within the UK and Ireland.
The Gresham House Private Equity Release LP has garnered nearly £60 million, surpassing its initial £50 million goal, courtesy of contributions from pension funds, and a mix of corporate and private financiers from the UK and Ireland.
This fund serves as an extension of Gresham House's investment philosophy, enhancing its investment reach. It is poised to inject secondary capital into the established portfolio firms of Gresham House's Mobeus and Baronsmead venture capital trusts (VCTs), promising a ready and dynamic suite of investment prospects for immediate capital allocation. The fresh capital is designed to furnish liquidity to entrepreneurs, incumbent shareholders, and angel investors, thereby boosting Gresham House's managed share and bolstering the scale-up journey of these companies.
The fund also boasts the agility to allocate secondary, buyout, or acquisition capital to new ventures, or to facilitate co-investments with the VCTs in scenarios demanding a blend of primary and secondary capital.
Aiming at a niche yet robust segment of the small, privately-held business sphere in the UK and Ireland, the fund plans to place £1-10 million in 10-15 expanding firms that exhibit solid profitability and have enterprise values ranging between £10-50 million. Helmed by Greg Blin and Trevor Hope, together with the extensive private equity team at Gresham House, the fund targets a return of 2.5 times the invested amount and net internal rates of return (IRRs) of 20%.
The initiative is also set to leverage the established prowess of Gresham House in the venture capital domain. The company's growth equity arm, Gresham House Ventures, stands as the UK's second largest VCT manager with approximately £800 million managed assets across Baronsmead and Mobeus VCTs.
With this launch, Gresham House expands its institutional offerings, which already include investments in forestry, real estate, and innovative energy technologies. This follows closely on the heels of the Gresham House Secure Income Renewable Energy & Storage LP, which focuses on investments in renewable energy and battery storage projects in the UK.
Greg Blin, Investment Partner at Gresham House, remarked: "This new fund strategy harnesses our deep-rooted expertise in the UK's growth company sector for a fresh investor cohort and will supply additional capital to dynamic, high-growth enterprises. By innovatively investing in tandem with our esteemed venture capital trusts, we're facilitating enhanced liquidity for founders - a pressing need in today's economic landscape - while simultaneously unlocking a spectrum of compelling investment avenues for institutional financiers."