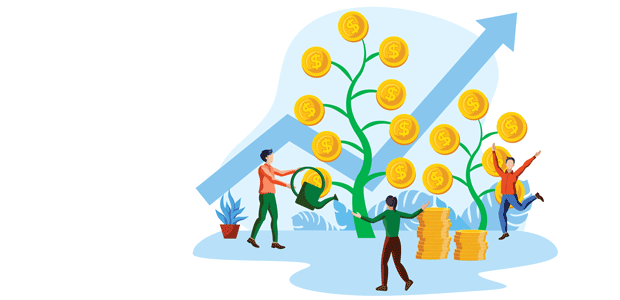 Green Investment: From Sustainability to Securing Early-Stage Funding
We are entering a new phase of climate-aligned investing. At COP26 last month, green investment was a cornerstone of conversation and debate, with innovation and technology highlighted as crucial mechanisms for tackling climate change. Now - more than ever - investment communities of all shapes and sizes are expected to back startups that are not only committed to sustainability and a zero-carbon economy, but are also using innovation to actively solve the climate crisis.
There is a newfound responsibility and expectation for investors to understand whether businesses in their portfolio are meeting ESG criteria. As climate activist Greta Thunberg recently remarked while abruptly leaving a carbon offsetting meeting, the public will no longer be duped by distracting greenwashing, be it pseudo-sustainable campaigns or unrealistic pledges. The rise of verified certifications, like B-Corp, are playing a pivotal role in helping investors identify which businesses are legitimately committed to sustainability, taking the onus off individual due diligence with internationally recognised standards of practice. 
An increasing number of investors are embedding environmental, social and governance (ESG) policies into their investment portfolios. In doing so, they are not only protecting the planet, but they are also following the money. Sustainability finance expert, Mark Lancelott, predicts that "by 2025, a third of the world's assets under management globally will be ESG investments", suggesting that this shift in funding requisites will also shift access to capital, forcing companies to respond to climate change and embrace impactful sustainability. 
In September of this year, Raising Partners Angels - our investment syndicate - made its first investment, backing Zero Petroleum: a British technology company producing net-zero synthetic fuels, founded by Formula One legend Paddy Lowe. As a group, Raising Partners Angels is sector-agnostic, but wholly committed to investing in companies that are making a significant impact on people, processes or the planet. Zero Petroleum's commitment to producing sustainable forms of energy made it a fitting debut investment for the syndicate, which includes former Formula One Champion Damon Hill as an investor. 
How to Secure Early-Stage Investment
Even the most innovative startups tackling climate issues can fall at the first fundraising hurdle if they're not sufficiently prepared. At Raising Partners, we guide entrepreneurs through the funding landscape with expert advice and education. With tailored proposals, investment strategies, pitch-decks and valuation analyses, we provide our clients with a roadmap through the potentially treacherous fundraising process, from the first angel deal right through to potential stages to exit. It is our mission to level the investment playing field, demystify the funding process and prevent young, innovation-led businesses from financial failure. 
We find that most early- stage companies make similar mistakes when first attempting to raise capital, but luckily there are some simple tricks to avoid these common pitfalls:
Be prepared: The saying "failure to prepare is preparing to fail" couldn't ring truer in the world of fundraising. Too often business owners leave too little time to raise investment, which significantly reduces their chances of success. Raising capital - from starting out to cash in the bank - typically takes between 4 and 6 months. By catering to this time frame, entrepreneurs can enjoy the luxury of time, rather than the pressures of a dwindling cash flow. 
Be clear: Investors see thousands of pitches a year, and so it's worth investing time and money into making your pitch deck stand out from the crowd. Be clear, concise and accurate in what stage your company is at and what you're hoping to raise. The easier you make it for investors to understand what you're after, the greater your chances are of getting it. 
Be realistic: Startups founders are characteristically ambitious and assured in their businesses: it's this attitude that fuels their entrepreneurial spirit. However, you must be realistic about what valuation you can command when raising capital. If you can't explain and defend the rationale behind the numbers, investors are unlikely to take you seriously. 
Climate change is an all-encompassing, systemic challenge, which no individual investor, startup or sector can solve. The key to driving impact at scale is collaboration: where innovation and investment come together to drive lasting change.