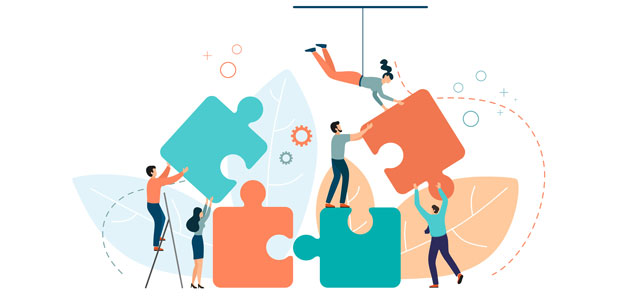 Gravity Challenge launches to solve global industrial problems using space tech
Deloitte has launched its third Gravity Challenge - a global technology innovation programme that encourages corporates, entrepreneurs and universities to use innovative space technology to solve real-world problems facing society, industry and the environment.
Building on the success of the previous two challenges, Gravity Challenge 03 has grown from one to 12 countries in order to find teams that can solve global problems and in doing so, support economic growth and employment opportunities.
Registrations are now open for space technology companies and experts to express their interest in solving challenges from one of 12 organisations from across the globe. The winners, announced in October 2021, will work with the challenge, data and technology providers to form a commercial arrangement with the intent to roll out a pilot of the solution.
Scott Campbell, partner in Deloitte Ventures, said: "We have entered a new space race for innovation. The number of startup and scaleup businesses looking to use data from space has soared, evolving an industry that previously had a high barrier for entry.
This presents significant opportunities for businesses and communities across the world that are looking to space technology to solve some of the largest challenges they are currently facing. Gravity Challenge 03 will bring together businesses of all sizes, locations and expertise, acting as a launch-pad for space technology innovation."
 Four UK companies have set challenges for the third Gravity Challenge. These include marine charity Whale and Dolphin Conservation, which is looking to use technology to solve the mystery of global whale populations and unlock the opportunities of ocean-based solutions to the climate crisis.
Additionally, the UK Hydrographic Office is looking into the optimisation of satellite and environmental data to minimise vessel collisions with marine mammals during port approach and departures.
Erich Hoyt, research fellow at Whale and Dolphin Conservation, said: "We need satellite-scale solutions to map whale populations across the ocean. Exploring the potential of these solutions through the Gravity Challenge will be a game changer in helping us to achieve this mission. In doing so, it will support our work to help whales recover from centuries of abuse, as well creating ocean-based solutions to the nature and climate emergencies."
Gravity Challenge 02, which concluded in 2020, saw seven winners awarded from the UK, selected from an initial group of over 300 global registrations. Treeconomy was selected as the winner of the challenge set by fruit farming business Bardsley England.  
Looking to maximise the positive environmental impact of their orchards, Bardsley England set the challenge of identifying how much carbon is stored in their trees, in order to increase the carbon stored in their orchards year-on-year, which would allow them to monitor the carbon impact of their operations and support carbon drawdown. Carbon survey experts Treeconomy applied for the challenge, using light detection and ranging data alongside satellite data, to allow for the remote measurement of carbon.
Ben Bardsley - Group CEO of Bardsley England commented: "Quantifying our carbon impact is a key priority for our business. However, the procedure for achieving this has thus far been a slow, labour intensive process. We have therefore been working with Deloitte Ventures and Treeconomy to understand how technology can be applied to measure and calculate the storage of carbon in Bardsley orchards.
"This has been invaluable in developing our understanding of the positive impact we have on the environment. It ensures we can not only improve our sustainability in the future by continually increasing the carbon we capture and store, but also measure it year on year. The Gravity Challenge has assisted us in futureproofing our operations, allowing our orchards to flourish for many more generations to come."
A number of Gravity Challenges 03 are similarly looking to solve climate change related issues, including UK-based Responsible Risk that is looking to measure the impact of natural capital assets and dependencies on ecosystem services. Similarly, Bardsley X is exploring how degraded land could be regenerated.
Siobhan Gardiner, climate change and environment studio lead at Deloitte Ventures, added: "Deloitte research highlights that one in four organisations is already seeing the impact of climate change on their business operations. We must continue to accelerate innovation and solutions that serve both people and planet.
"Recent months have emphasised the solutions that can come when companies and businesses collaborate effectively, we must use this as a blueprint for also solving our pressing climate crisis. Gravity Challenge 03 presents organisations and entrepreneurs with a unique opportunity to address climate change, while also de-risking the innovation process through working with a network of experts across the world."