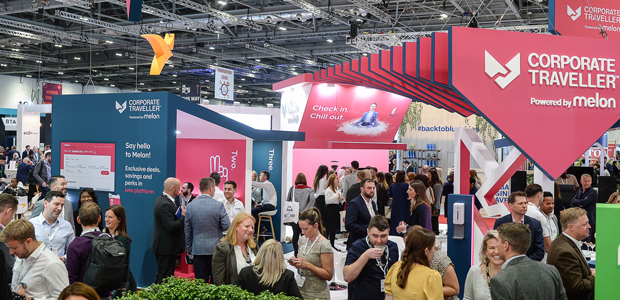 Grapevine wins the 2021 Innovation Faceoff at Business Travel Show
Grapevine reigned supreme after a six-way battle against five worthy contenders presenting their cutting-edge business travel inventions – Climate Neutral Group, Element Travel Technology, Hubli, PayPense and PredictX – to take home a coveted trophy, never-ending kudos, PR support and a place at the judging table at next year's competition.
This year's judges were:
Norm Rose, President, Travel Tech Consulting (head judge)

Steve Clagg, Travel Technology Manager, Microsoft 

Suzanne Boyan, Meetings and Travel Manager, ZS Associates 

Ron Shah, Founder and CEO, Bizl (2020 Business Travel Show Europe Business Travel Innovator Award winner).
Grapevine, which only launched in early 2020, is an AI engine designed specifically to improve how TMCs engage with travellers and drive revenue. The white-labelled service's AI engine Marvin integrates with TMC data sources, identifies booking opportunities and then retargets travellers with 'right time, right channel' personalised and bookable recommendations, providing total trip value to the traveller and increased booking commissions for the TMC. 
The judges were hugely impressed with Grapevine, commenting: "The most amazing thing about Grapevine is its ability to pivot when the market changes – that is the cornerstone of innovation.
"Grapevine identified a weakness in the marketplace – the sale of ancillary services – and uses past behaviour to drive future results, which sounds so basic, but we haven't been doing that in travel. They provide travellers with information that's not only timely but impactful in making their trip more successful and the use of AI and machine learning is really driving that."
Grapevine founder and CEO Jack Dow said: "Thank you so much to Business Travel Show Europe. It really means a lot to us, and it's great recognition of the hard work the team has put in over the past year and a half. It also highlights the increasing recognition of the part technology can play, not just in the recovery from a very challenging 18 months, but also in reshaping the future of travel, providing consumer-grade experiences, which are long overdue in the industry. We're really excited to work with TMCs, corporates, travellers and bookers in the coming months and years."
PredictX was presented with a High Commendation, with the judges saying it has: "...great potential to help corporate travel programmes to make stronger data-driven decisions."
PredictX Scenario Builder allows travel managers to take their historical programme, remove parts that are no longer valid, project future volumes and merge them with fare and rate data as it happens, allowing them to instantly see where the programme is trending and to explore the impact of change.