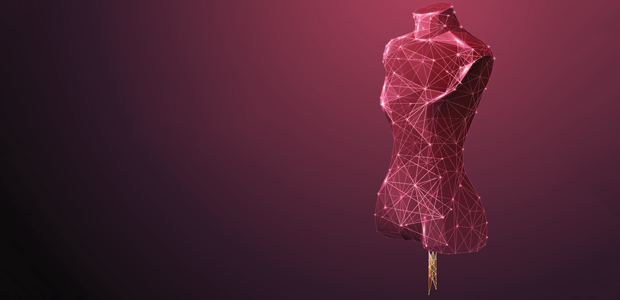 Going Virtual – The future of sustainable fast-fashion?
You wouldn't necessarily think that technology and fashion go hand in hand, but virtual clothing is growing in popularity, and new digital marketplaces are cropping up as a result. As the younger generation addresses a concern about sustainability, whilst maintaining a love of fashion it seems like such a logical way forward - satisfying the fast-fashion urges without any (or extremely minimal) damage to the planet.
The beauty of it is, clothing doesn't necessarily need to be physical to exist in the minds of your friends and family following your social media profiles, nor when gamers invest in trendier clothing on their console games, and fashionistas should get excited about the possibilities.
Lockdown and the Virtual Self
In the last year, we have seen more digital fashion emerging than ever as our lockdowns mean our virtual presence is more in demand than our physical selves. Companies have also been creating virtual catwalk events for fashion weeks around the world, collaborations with major brands and in one poignant example, a virtual couture dress which sold for $9,500. With major events not looking likely until the later part of 2021, the fashion industry has no other alternatives but to dabble in the emerging technology to reach a global audience.
Tackling a Lack of Events
It could not be more true that the fashion industry is aiding the current lack of events and there is also an argument for virtual fashion to make waves in crypto-currency in the near future. Whilst niche groups have delved into crypto markets before, fashion currency might be something everyone can get behind from the safety of their home office spaces.
Making crypto-currency more attractive and relatable, many more will learn about the value of digital currencies, whilst applying their own styling virtues. The first example of this was the $9,500, couture 'Iridescence' dress, a collaboration from digital fashion innovators The Fabricant and artist Johanna Jaskowaska, which has come to be known as the first blockchain digital asset in fashion, and in turn a form of crypto-currency.
DressX is the first international digital fashion multi-brand retailer that carries digital fashion collections from the most well-known contemporary brands and 3D designers.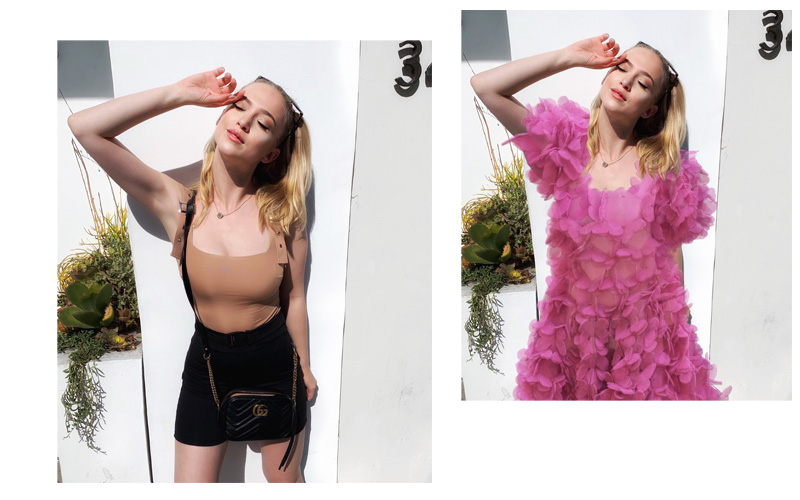 Let's get Real
So how about a virtual blouse for your next big Zoom meeting? Whilst you really stay in your pyjamas. Or the most incredible Halloween outfit you don't even need to style?
So how does it work? It's quite straightforward and what you would expect. In most of the emerging marketplaces, including the largest, Dress X, you just send in a straightforward picture of yourself (there are recommendations to follow) to which they send you back the same picture of you in your desired glamorous dress, or artistic jumper – whatever takes your fancy!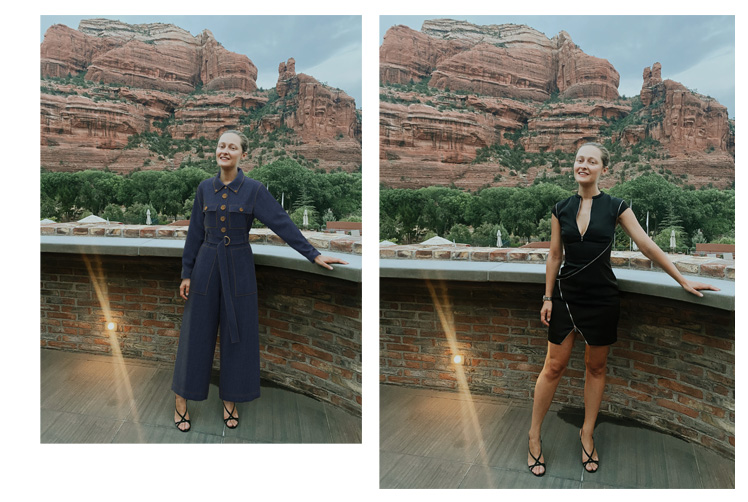 The adoption of virtual clothing to satisfy the needs of the fashionista and social influencers alike would have brilliant consequences for the planet. Your t-shirt can take 2,700 litres of water to produce the cotton that it comprises of, but a few lines of code or the eclectic skills of a 3D modelling team would not come near to the same amount of damage, but may achieve a similar result, if all you need is the image of your clothing.
Many may scoff at the concept, paying for something that's not really in existence feels odd in many ways, but if it satisfies the same thrill of purchasing clothing and trying it on and sharing it with friends – does it not make sense to try it? For the planet's sake we should keep an open-mind about this technology.
And maybe before buying the plastic elf ears next Halloween, try a spot of Photoshop instead…