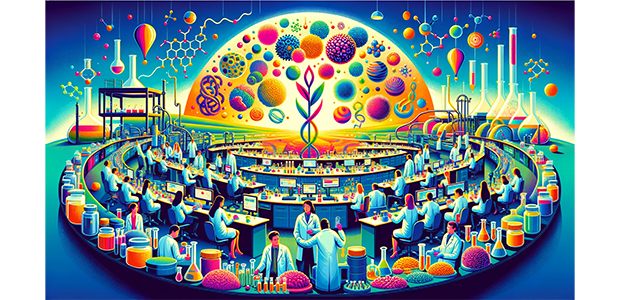 Glox Therapeutics secures £4.3M seed funding
Glox Therapeutics, a firm creating precision antibiotic therapies from natural bacteriocins, has secured £4.3 million in seed funding.
This investment will support the development of targeted treatments against antibiotic-resistant Gram-negative bacteria. The funding will facilitate the establishment of laboratories in Oxford and Glasgow, as well as the expansion of the team, to accelerate the bacteriocin development programme. Boehringer Ingelheim Venture Fund and Scottish Enterprise led this investment round.
Antimicrobial resistance (AMR) presents a significant public health challenge globally. Annually, approximately 1.27 million deaths are attributed to AMR due to the ineffectiveness of existing antibiotics. By 2050, AMR is anticipated to cause over 10 million deaths each year, with associated costs reaching $100 trillion. This underscores the critical need for new, effective antimicrobial treatments.
Glox Therapeutics is pioneering the development of precision antibiotics using engineered protein bacteriocins. These innovative antimicrobials demonstrate remarkable effectiveness and specificity, targeting Gram-negative bacteria resistant to current antibiotics, such as Pseudomonas aeruginosa and Klebsiella pneumoniae. Bacteriocins, produced naturally by bacteria, have antimicrobial properties against similar or related bacterial strains. Through bacteriocins, Glox Therapeutics seeks to advance antimicrobial therapy by addressing resistance issues in traditional antibiotics. The company's approach focuses on eradicating targeted pathogens while preserving patients' microbiomes, aiming for more balanced and effective treatments with fewer side effects.
Founded in February 2023 by Prof Daniel Walker, now at the University of Strathclyde, and Prof Colin Kleanthous, FMedSci, of the University of Oxford, Glox Therapeutics appointed Dr James Clark as CEO in April. Dr Clark brings extensive experience in precision medicine and has held senior roles in several companies.
Dr James Clark stated: " Our mission is to provide physicians and patients with highly potent, targeted antimicrobial therapies that can kill antibiotic-resistant bacteria for which there are diminishing options available for treatment. "This seed funding is testament to the promise of Glox Therapeutics' precise antibiotic therapies, and we are thrilled to have the backing of such high-calibre investors. This will enable us to establish laboratories and attract top-tier talent, and I'm delighted to lead the team as we embark on our pioneering bacteriocin development programme, with the first target being P. aeruginosa"
Uzma Khan, Vice Principal of Economic Development and Innovation at the University of Glasgow, commented: "Bacteriocins offer the precision needed to target pathogens resistant to current treatments. Our novel platform, developed in collaboration with the University of Oxford, circumvents problems traditionally associated with using bacteriocins as therapeutics. We look forward to seeing the Company carry this forward to help deliver Gram-negative antimicrobial drugs."
Prof Chas Bountra, Pro Vice-Chancellor for Innovation at the University of Oxford, remarked: "There is a growing consensus that the next generation of antibiotics should be narrow-spectrum therapeutics, able to target specific pathogenic AMR bacteria without collateral damage to the wider human microbiome, which is so vital to our health and wellbeing. Glox Therapeutics' high-potency therapies offer the long-awaited solution to address these urgent unmet medical needs in tackling treatment-resistant bacterial infections."
Dr Niklas Czeloth, Executive Director / Investment Manager at Boehringer Ingelheim Venture Fund, said: "The Boehringer Ingelheim Venture Fund is excited to invest in Glox Therapeutics, thereby advancing the development of its ground-breaking class of bacteriocins. In a world grappling with the escalating threat of AMR, there is an urgent global need for innovative approaches that target novel mechanisms devoid of any pre-existing resistance. We firmly believe that Glox Therapeutics holds immense potential to make a profound impact in the battle against antibiotic-resistant infections."
Kerry Sharp, Director of Entrepreneurship and Investment at Scottish Enterprise, stated: "Glox Therapeutics is a fantastic example of an ambitious spin-out that's commercialising world-class life sciences research with the potential to save lives worldwide. The calibre of Scottish early-stage companies, like Glox Therapeutics, continues to attract international investment, enabling our youngest companies to positively contribute to Scotland's economy as they scale up."