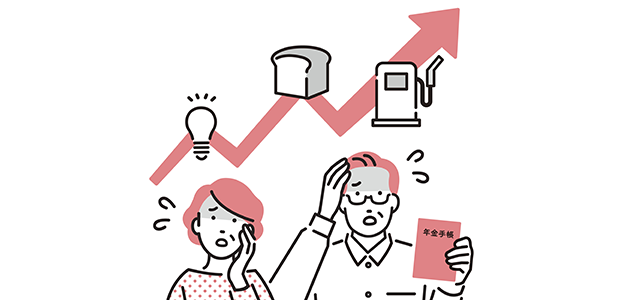 Global consumers predict it will be harder to thrive as economy worsens
Global consumers are predicting a gloomy future as the cost-of-living crisis grows and many are looking to brands for help to thrive, according to a new study by Omnicom's Interbrand and C Space in collaboration with Hall & Partners.
The Thrive Paradox Report examines the gap between consumers' desire to thrive – living a better life – and the reality of their lives. Interbrand, together with C Space and Hall and Partners, carried out qualitative and quantitative global consumer research and concluded that despite a huge growth in the health, wellness and wellbeing industries, the majority of global consumers are keenly aware that they are not thriving – making the opportunity to THRIVE one of today's consumer's great unmet needs.
Consumers have identified a number of barriers to their ability to THRIVE, from the need to manage the cost of living better (top concern for Americans, 52%, and people in the UK, 32%), to the need for financial security (top concern in Germany, 44%), the need to live more sustainably and even the need to get a better night's sleep.
Around half of all consumers want brands to step in and help them thrive, with 52% of respondents in China, 51% in Germany, 50% in the UK, 46% in the USA and 43% in India, agreeing that brands should help them live a better life.
But the other half of respondents felt that brands added to their anxieties, leaving brands with a split and divided landscape to navigate.
The report builds on Interbrand's recently published Best Global Brands 2022 data which revealed the emergence of a new 'super league' of brands – including the likes of Apple, Amazon, Disney, and Tesla – whose growth far surpasses that of any competitor. These giants are built brand first, product second and use the equity in their brand to drive exponential growth by delivering against new customer needs – such as the desire to THRIVE.
Christian Purser, CEO of Interbrand London, said: "Despite the growth of the health, 'wellness' and 'wellbeing' industries, people across the world are struggling more than ever to thrive.
"Few brands are doing a great job helping people thrive, because most are focused on how to sell more, rather than addressing what consumers fundamentally need – in this case offering promises of better health versus the more holistic and long-term process of thriving.
"The real opportunity here is to co-create with consumers what people fundamentally need, rather than what companies want to sell. It is a radically different approach – but breakthroughs require us to break the mould."
Corey Schwarz, MD of C Space Health, said: "While the circumstances under which an individual thrives are highly personal, the limitations are much more predictable. A combination of macro-factors, namely political, social, economic, technological, and environmental turmoil – are combining to create unprecedented levels of uncertainty and distress across the world.
"Thanks to our ongoing relationships with consumers across the world, we have a window into their daily lives. We have seen these big macro-shifts play through into the microcosms of the day-to-day – poor quality relationships, limited access to health services, limited access to nutritious food, financial insecurity, and their relationship to work – are consumers' most pressing concerns.
"To help consumers thrive – and to reap the rewards of greater loyalty, advocacy and growth, brands need to go deeper on human truths and understand the bigger jobs to be done that people have. Brands with a Thrive mentality will have a deeper appreciation of the human condition – how that holds people back and how they can really help."
This research is part of a new multi-media campaign by Interbrand, C Space and Hall & Partners helping brands drive growth by innovating around consumers' unmet needs and evolving expectations.
To download the report, please visit: https://interbrand.com/arena-thrive/