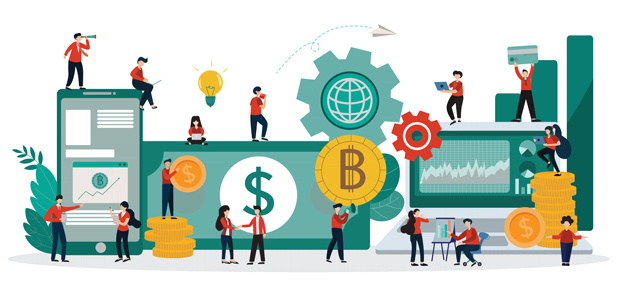 Getting In Front Of Early-Stage Investors and Building Relationships
Early Stage investors can often seem like mythical animals hidden in parts of the city you have little access to. When you do finally catch yourself face to face in a crowded networking event, or on a brief phone call that you've been preparing for all week, it can often feel like an uncomfortably one-sided encounter.
So, before we get into any advice about what to say, which always goes along the lines of; outline the problem, create a compelling narrative, quantify the audience, qualify the returns, rehearse, rehearse, rehearse! Let's consider the nature of the encounter and why it doesn't need to be quite so daunting.
Back Yourself!
You are an inspired entrepreneur with an exciting proposition that has the capacity to benefit large communities of people and generate exponential returns on investment. Or, you are instigating a request for somebody to part with real value in the present moment for the speculative possibility of greater returns in the future. Both are true, but only one will create an equal playing field from which to negotiate your most desired outcome.
Your time is the commodity that you are bringing to the table, and you must convey its value proportionate to the resource you are requesting. Framing the encounter in this way may not change what is said, but it will impact how you say it. And, at a stage when your investor must believe in you as much as your idea, I think this the more persuasive aspect in building a meaningful investor relationship.
Before you can sell anybody on your idea, you must first sell them on your own capability of delivering it. Easy to say, but how to do this in the time it takes for an elevator to travel to the top floor? ...Create intrigue! You won't, in such a short space of time articulate your concept and satisfy all the questions, but you can encourage them to consider the opportunity in more depth.
Make it Personal
We humans are curious by design, but we also have limited focus and will preoccupy ourselves with the challenges that relate directly to our present circumstance. This is no different for investors, you cannot expect to hold one's attention long enough to care about your problem, if in some form it does not relate to their own.
So don't force it, try to enjoy the conversation and you will discover ways to relate your proposition that appeal to their own self-interests. This way the encounter is not so much a daunting pitch, as it is an opportunity to build a meaningful relationship built on mutual values and respect. And if they're not interested, don't worry! Early-stage investors are not Pokemon, there are enough of them out there to find one that cares and believes in your vision.
Hi, My Name is...
Easier said than done when it can be so hard to even get in front of one, right? Wrong! There are numerous ways to approach early-stage investors. The best of which can involve not approaching them at all.
The best way to get yourself in front of an early-stage investor is referral. As frustrating as it may sound on face value for first time entrepreneurs, a soft introduction goes a long way to providing the platform for an investor to consider your proposition. So the question should not be where do I go to find investors? It is instead, how do I put myself into the most favourable position for referrals?
The answer, build trust...tactically! It is not enough to cultivate yourself and your proposition into a brand of trust that will encourage recommendations. You must do it in a way that maximises your exposure to investors that specify interests in the industry you are challenging.
Think Lateral
Get creative, why not compile a list of Angels and early-stage VC Funds that outline interest in your field, then, try to identify startups they have backed and contact the Founders. They should be sympathetic to your situation, enough at least to answer a few questions on how they started. Try to meet them and build a rapport that might lead to an introduction. At worst you will have added them to your linkedin network and provided a mutual connection to your targeted persons.
Try to build partnerships with organisations that you can leverage on existing investor networks, such as participating in pitching events like Founders Live, or working with capital raising and validation specialists. The provision of a Fundraising roadshow is often the most attractive aspect from their offering. 
While we are not able to socialise at networking events in the current climate, take advantage of increased downtime. You will find many Startup event organisers on MeetUp and Eventbrite who will be happy to give you the time of day to share experience and introductions.
In a nutshell, early stage investment can be intimidating and this can discourage you from negotiating an agreement that fairly represents the sacrifices you are going to have to make to build your business. If you remember just one thing from this article, persevere and when you get in that boardroom don't undervalue yourself.