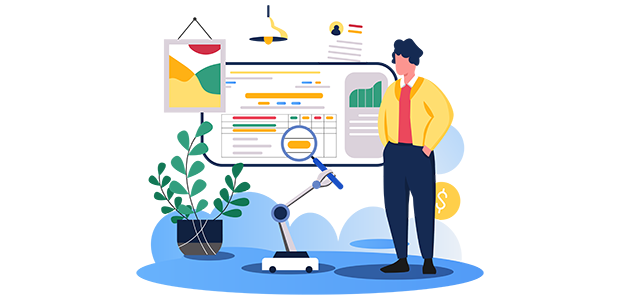 Geo quarterly report: UK startups raise $2.4bn in Q1
Tracxn, a global SaaS-based market intelligence platform, has released its Geo Quarterly Report:  UK Tech – Q1 2023. The report, based on Tracxn's extensive database, provides insights into the UK Tech space.
Startups in the UK Tech space raised a total of $2.4 billion in Q1 2023, a sharp drop of 79% from $11.6 billion Q1 2022. This amount is also 47% lower than the $4.6 billion raised in Q4 2022.
Late-stage investments worth $715 million were observed in the first quarter of 2023, a decline of 89% and 65% when compared with Q1 2022 Q4 2022, respectively. Early-stage investments worth $1.4 billion were recorded in Q1 2023, a drop of 33% from Q4 2022 and a 65% fall from Q1 2022. Seed-stage funding in Q1 2023 was $285 million, a 34% drop from Q4 2022 and a 52% drop compared with Q1 2022. 
Oxbotica, an autonomous vehicle software platform, was the only company to record more than $100M funding round this quarter. The firm raised $140 million in a Series C round from multiple investors, including Aioi Nissay Dowa Insurance and ENEOS Innovation Partners.
No new unicorns emerged in the first three months of 2023 in the UK Tech ecosystem. The quarter witnessed 141 acquisitions, compared with 162 acquisitions in Q1 2022 and 136 in Q4 2022. Also, Streaks Gaming was the only IPO that took place in the first three months of 2023. 
Among UK cities, startups in London attracted the maximum investments in Q1 2023, worth $1.3 billion. This was followed by companies based in Oxford ($325 million) and Cambridge ($99.2 million). 
The top-performing sectors in Q1 2023 were Enterprise Applications, FinTech and Auto Tech. The ongoing banking crises may impact the Neobanks industry in the UK as conventional banks may be considered more reliable.
Seedcamp, Scottish Enterprise, and Octopus Ventures are the most active investors in the UK Tech ecosystem. Fuel Ventures, Y Combinator and Forward Partners were the top seed-stage investors in Q1 2023. Octopus Ventures, BGF, Beringea were the top early-stage investors in Q1 2023.
After the US and India, the UK ranks third in terms of funding for tech startups in Q1 2023. However, the UK's economy is currently experiencing serious challenges, and in 2023, its performance is expected to be one of the lowest among the G20 countries (a contraction of 1.2% in 2023). The government recently announced a spring budget that included provisions aimed at reducing inflation and increasing business spending. While the impact of these reforms is yet to be seen, we think it is likely to have a positive effect on the economy.